Dell XPS 13 2-in-1 (7390) review: The best-looking convertible PC you can buy has guts
With a 16:10 HDR display, zippy keyboard, and solid audio, the XPS 13 2-in-1 is one of the best laptops of the year.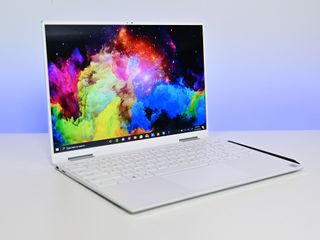 (Image credit: Windows Central)
A few years back, Dell released a 2-in-1 version of its popular XPS 13 laptop. Unfortunately, it was powered by an Intel Y-series processor, which has fewer cores and less power than typical U-series. Combined with disappointing battery life, the laptop didn't fair too well.
Dell took the criticism well and wholly redesigned the XPS 13 2-in-1 (7390) for 2019 in conjunction with Intel's Project Athena guidelines.
The result? The Dell XPS 13 2-in-1 (7390) is now one of the best convertibles and most beautiful laptops around, making it a solid option among the best 13-inch laptops. But the market has competition revealing a few holes in Dell's game. After a few weeks with the XPS 13 2-in-1 (7390), here is what I think.
Dell XPS 13 2-in-1 (7390)
From $1,000Bottom line: The all-new XPS 13 2-in-1 (9370) brings an amazing display and outstanding performance in a slim, slick design. Intel 10th Gen processors with Iris Plus graphics deliver performance, while the maglev keyboard is surprisingly fast. But Dell's competition is ahead of them in certain areas where the XPS 13 2-in-1 begins to falter.
For
Dazzling full HDR anti-glare display.
Excellent audio.
All-day 8-hour battery.
Clean and minimalist design.
Against
Some annoying coil-whine.
The pen is not included.
The maglev keyboard is contentious.
Dell XPS 13 2-in-1 (7390) features, display, and specs
The new XPS 13 2-in-1 is a convertible Ultrabook that supports inking. However, it also veers away from most laptops in this class by being the first to include Intel's 10th Gen 10nm U-series chips. Also, this is the first convertible laptop that features a taller 16:10 display versus the more traditional and wider 16:9.
Those new Intel processors range from a Core i3 up to a Core i7 with RAM going all the way up to 32GB while supporting a very fast 3,733 MHz clock-speed. Storage is performant PCIe NVMe that can go up to 1TB.
Graphics range from the standard Intel UHD variety up to the newest Intel Iris Plus, depending on processor choice. Iris Plus gives a modest performance boost and it is a return to the Iris platform which was skipped in the Intel 8th Gen series.
That new 16:10 aspect ratio results in a taller 13.4-inch display. Dell wisely uses a new anti-glare technique, which lets the display still be glossy but with very low reflection. There are two display options: full HD (1920 x 1200) with HDR 400 support and UHD (3840 x 2400) (+ $294) also with HDR. Both support Dolby Vision.
Our tests for the full HD display for color gamut is notable. For sRGB, there is 100 percent coverage with AdobeRGB at 76 percent and DCI-P3 at 81 percent. Display brightness peaks at a maximum of 517 nits with a minimum brightness of 24 nits when setting at zero percent. These results make the XPS 13 2-in-1 ideal for image and video editing at the non-professional studio level and give the ability to work outside too. Dell Cinema also enhances the display for movie watching with HDR support for Netflix, VUDU, and the Microsoft Movies & TV app.
Chassis color options include just platinum silver for the outside shell, but a choice for soft-touch black carbon fiber, or the newer arctic white with woven glass fiber (+ $49) for the interior. The black option is softer to the touch but is prone to picking up oil from your hands. The white woven glass fiber has a different texture but hides any smudges from your hand while looking significantly brighter.
The downside to the XPS 13 2-in-1's design is that all the hardware — RAM, storage, CPU — is soldered to the board. This design negates any ability to replace or upgrade components yourself (the battery can be replaced by a certified Dell technician, however).
Swipe to scroll horizontally
Category
Dell XPS 13 2-in-1 (7390)
OS
Windows 10 Home
Display
13.4-inch 1920 x 1200 InfinityEdge
13.4-inch UltraSharp 3840 x 2400 InfinityEdge
Processor
10th Generation Intel Core i3-1005 G1 (3.4GHz)
10th Generation Intel Core i5-1035 G1 (3.7GHz)
10th Generation Intel Core i7-1065 G7 (3.9GHz)
Graphics
Intel UHD Graphics
Intel Iris Plus Graphics
Memory
4GB LPDDR4 3733MHz
8GB LPDDR4x 3733MHz
16GB LPDDR4x 3733MHz
32GB LPDDR4x 3733MHz
Storage
256GB PCIe SSD
512GB PCIe SSD
1TB PCIe SSD
Webcam
720p
Security
Windows Hello fingerprint reader
Wireless
Killer AX1650
Bluetooth 5.0
Ports
Two Thunderbolt 3 with DisplayPort
microSD card reader
3.5mm combo jack
Audio
Waves MaxxAudio Pro, dual 2W
Battery
51Whr
Dimensions
0.28 to 0.51 in x 11.69 in x 8.15 in (7 to 13 mm x 297 mm x 207 mm)
Weight
1.32 kg (2.9 lbs)
Ports are minimal but powerful. Dell includes two Thunderbolt 3 Type-C ports, both with power delivery and DisplayPort (4 lanes of PCI Express Gen 3). These ports can be used for data, display out, and recharge with the included 45-watt wall charger. There is also a micro SD reader. Due to the thinness, there is no Type-A port, however, so you will need a dongle to get by if using older peripherals. Dell does include a Type-C to Type-A converter in the box.
Weighing 2.9 pounds (1.32kg), the XPS 13 2-in-1 is not the lightest in its class and is quite dense for its size, but it is also very portable with a minimal footprint.
Our review unit features an Intel Core i7-1065G7, 16GB-RAM, 512GB-SSD, and 1920x1200-touch display, with an arctic white interior for a total price of $1,642.
Dell XPS 13 2-in-1 (7390) keyboard, trackpad, camera, and audio
Like the XPS 15 2-in-1, Dell is using its new maglev keyboard. However, this is the second generation, which is quieter and has improved tactile feedback. Maglev uses a system of magnets for key actuation, making it ideal for keys with shallow travel due to the thinness of the laptop chassis.
The result is a keyboard that is clickier than traditional scissor-switch keys, but it also feels quite responsive. I think this keyboard design will be the most contentious part of this laptop, with some people liking it and others finding it terrible. While it is much better than Apple's controversial (and breakage-prone) butterfly switches, it is still a tradeoff compared to every other laptop.
Image 1 of 2
While I quite like the maglev design and feel, I must confess that it does require a few hours of typing to adjust. The shallow travel results in faster typing once you find your flow, which is a nice perk. For those trying it for the first time, all I can stress is giving it a few days to get used to it.
Dell laptops have some of the best trackpads around, and this laptop is no different. With a glass layer, Microsoft Precision drivers, satisfying click, and roomy size, I have nothing but praise for this trackpad.
Image 1 of 2
Like the non-convertible XPS 13 (7390), Dell has been able to keep its InfinityEdge display with micro bezels, but also keep the web camera on top instead of below the screen. The camera is quite excellent in a well-lit room with a broad, non-distorted viewing angle. What is lacking, however, is any Windows Hello infrared (IR) camera for face recognition. Instead, you use the combo fingerprint reader and power button to log in to Windows 10. While it worked well, face recognition would have been preferable as an option or alternative.
Audio for Dell is usually tricky. Of all the laptop manufacturers, it has been the most resistant to adding top-firing speakers to its laptops or even building quad-speaker solutions with discrete amplifiers. This trend continues with the XPS 13 2-in-1, which has two speakers on the bottom side edges.
However, the sound profile for the XPS 13 2-in-1 is excellent. Dell is now using larger dual 2-watt speakers, which are significantly louder than its previous laptops. Combined with the MaxxAudio Pro software, I was quite impressed with the sound quality. While it is still not as good as what HP and Microsoft are doing, it rarely disappointed when watching movies or Hulu.
Dell XPS 13 2-in-1 (7390) pen and inking
Unfortunately, the Dell Premium Active Pen (PN579X) is not included with the laptop, adding a $100 charge if you want to ink on the go.
The PN579X is a new multi-protocol pen that supports Bluetooth 4.2, MPP 1.51 (Microsoft Pen Protocol), Wacom AES 1.0, and the latest Wacom AES 2.0 technology. Those features make it a good investment for those frequently jumping between a Surface or other Wacom PCs.
The XPS 13 2-in-1 uses Wacom AES 2.0, which some would argue is superior to Microsoft's N-trig based system found on the Surface line. The PN579X supports 4,096 levels of pressure sensitivity, 240Hz report rate, and tilt support for this laptop, which are top-of-the-line features.
There are three buttons - two near the front for quick actions and erasing – and one on top for assigned activities in Windows 10.
The pen has a flat magnetic side letting it stick easily to the right-hand side of the XPS 13 2-in-1. Those magnets are powerful, but the pen is still likely to get knocked off in a bag or just brushing the laptop with some force.
For power, the pen uses one AAAA battery (and is therefore not rechargeable), but it should last about one year with regular usage.
Works with everyone
Dell Premium Active Pen (PN579X)
A compact and portable pen that supports a wide range of protocols, so it'll ink on your Dell laptop, your Wacom tablet, and your Surface 2-in-1.
Dell XPS 13 2-in-1 (7390) power and battery
Like other laptop manufacturers, Dell is working closely with Intel to improve battery life, performance, resume times, and more in its laptop line. The XPS 13 2-in-1 is an example of that. Despite being just 7 to 13 mm thin, this laptop does quite well for performance and thermals.
CPU
Geekbench 5.0 Benchmarks (Higher is better)
Swipe to scroll horizontally
| Device | CPU | Single core | Multi core |
| --- | --- | --- | --- |
| Dell XPS 13 2-in-1 7390 | i7-1065G7 | 1,209 | 3,571 |
| Dell XPS 15 7590 | i9-9980HK | 1,176 | 7,624 |
| Dell Inspiron 13 7390 2-in-1 | i7-8565U | 1,111 | 2,965 |
| Dell Precision 3541 | i7-9750H | 1,117 | 4,720 |
Geekbench 4.0 Benchmarks (higher is better)
Swipe to scroll horizontally
| Device | CPU | Single core | Multi core |
| --- | --- | --- | --- |
| Dell XPS 13 2-in-1 7390 | i7-1065G7 | 5,459 | 19,097 |
| Razer Blade Stealth | Core i7-8565U | 5,139 | 16,339 |
| Huawei MateBook 14 | Core i7-8565U | 5,327 | 17,522 |
| Huawei MateBook 13 | Core i7-8565U | 5,336 | 17,062 |
| Huawei MateBook X Pro (new) | Core i7-8565U | 5,192 | 16,757 |
| Dell Latitude 7400 2-in-1 | Core i7-8665U | 5,469 | 15,800 |
| Lenovo IdeaPad S940 | Core i7-8565U | 5,101 | 14,089 |
| HP Spectre x360 13t | Core i7-8565U | 5,056 | 14,767 |
| Surface Book 2 13 | i7-8650U | 4,862 | 14,694 |
| Surface Laptop 2 | Core i5-8250U | 4,203 | 13,233 |
| Lenovo Yoga C930 | Core i7-8550U | 4,787 | 15,028 |
| Dell XPS 13 (9370) | Core i7-8550U | 4,681 | 14,816 |
PCMark
PCMark 10
Swipe to scroll horizontally
| Device | Score |
| --- | --- |
| Dell XPS 13 2-in-1 7390 | 4,427 |
| Dell XPS 15 7590 | 5,521 |
| Dell Inspiron 13 7390 2-in-1 | 3,764 |
| Dell Precision 3541 | 3,906 |
| HP Pavilion x360 14 | 3,558 |
| Lenovo ThinkBook 13s | 3,468 |
| Chuwi AeroBook | 2,140 |
GPU
Geekbench 5.0 OpenCL (higher is better)
Swipe to scroll horizontally
| Device | GPU | Compute score |
| --- | --- | --- |
| Dell XPS 13 2-in-1 7390 | Iris Plus | 10,406 |
| Dell Inspiron 13 7390 2-in-1 | Intel HD | 5,632 |
| Dell Precision 3541 | NVIDIA Quadro P620 | 12,469 |
Integrated Intel graphics aren't going to fulfill any gaming aspirations. Check out our roundup of great gaming laptops if you need something with a dedicated graphics card (GPU).
SSD
CrystalDiskMark (Higher is better)
Swipe to scroll horizontally
| Device | Read | Write |
| --- | --- | --- |
| Dell XPS 13 2-in-1 7390 | 2,400 MB/s | 1,228 MB/s |
| Dell Inspiron 13 7390 2-in-1 | 1,440.3 MB/s | 359.2 MB/s |
| Dell Precision 3541 | 3,468.8 MB/s | 2,220.4 MB/s |
| Huawei MateBook 14 | 3,470 MB/s | 1,920 MB/s |
| Huawei MateBook X Pro (new) | 3,416 MB/s | 2,779 MB/s |
| Huawei MateBook 13 | 3,436 MB/s | 2,553 MB/s |
| HP Spectre x360 13t | 3,085 MB/s | 1,182 MB/s |
| LG gram 14 2-in-1 | 558.1 MB/s | 523.1 MB/s |
| Dell Latitude 7400 2-in-1 | 3,110 MB/s | 2,825 MB/s |
.
For short bursts, the 10th Gen Core i7 processor at 3.9GHz can beat a 9th Gen Intel Core i9- 9980HK in a single-core Geekbench 5 test (conversely, the numbers strongly favor the i9 in multi-core due to twice the core count of the i7). Likewise, in Geekbench 4, the 10th Gen quad-core i7 matches nicely to the six-core Core i7-9750H found in something like the Razer Blade 15. That's quite extraordinary.
Intel's new Iris Plus graphics (40,730, Geekbench 4) sits nicely between the Intel UHD 620 (37,288, Geekbench 4) and NVIDIA GeForce MX150 (47,239, Geekbench 4). That doesn't make it a gaming laptop by a longshot, but Iris Plus is a modest boost over the traditional Intel UHD system inching closer to that MX150.
For thermal management, Dell is using a dual-fan setup, and the laptop stays cool even under heavier loads, with the fans being pleasantly quiet. Some users have complained that under heavy CPU stress for an extended duration, the laptop can overheat. But recent BIOS updates seem to have addressed that, nor did I experience any such instances in our testing.
Image 1 of 2
Temperatures peaked at 106 degrees Fahrenheit (41 degrees C) after an extended 20-minute CPU-intensive looping test. Under regular usage, however, the laptop rarely went over 90 degrees Fahrenheit (32 degrees C). At no time was the laptop ever too hot or uncomfortable to use.
Unfortunately, audible coil whine (slight hissing, crackling) was occasionally present when the laptop was plugged into an AC outlet and set to high-performance mode. This side effect is not uncommon in many laptops where that mode allows higher voltage to the CPU resulting in the coil whine phenomenon. When using the computer unplugged and "better battery" mode, the experience was a lot less frequent.
The 51WHr battery held up quite well with the full HD model. Pushing eight hours of real-world usage is realistic. I used the laptop for four hours with spotty Wi-Fi on the train and had 52 percent of the battery left. Those pushing the CPU quite hard may come closer to 6 or 7 hours. That all changes if you opt for the UHD display, which will easily knock off 20 percent battery life giving a 5- or 6-hour estimate.
While the XPS 13 2-in-1 battery is on the lower end of modern Ultrabooks due to the design, thinness, and convertible features, including that Core i7 processor, it should hold up for most people as all-day. Opting for a Core i5 CPU and sticking with full HD will maximize battery even more.
Who should buy the Dell XPS 13 2-in-1 (7390)?
Dell XPS 13 2-in-1 (7390) is a premium Ultrabook that is ideal for mobile workers, commuters, students, and anyone who wants the ability to ink with a convertible design. It's primed for watching movies and media on the go due to the excellent 16:10 HDR display with low-reflectivity, accurate color representation, and over 500-nits of brightness. If purchasing the optional pen, it is also an excellent laptop for note-taking or marking up documents.
The Iris Graphics and Core i7 processor are the fastest I have seen in this form factor, but it is still not meant for gaming or CPU-GPU intensive tasks with long durations. This laptop is more about Microsoft Office, email, web browsing, Netflix, and even light photo or video editing. Make no mistake though that Core i7 and Iris Plus graphics can deliver in performance but is better suited for shorter duration tasks.
Conclusion: Dell XPS 13 2-in-1 (7390) rules, but competition is creeping
When I first caught a glimpse of the Dell XPS 13 2-in-1 (7390) earlier this year, I said it was the laptop to watch, due to all the things it got right. That 16:10 display, inking, a clean, minimalist look, improved audio, and the first laptop with Intel's 10th Gen 10nm chipset.
All of that still holds. I like the maglev keyboard a lot, which is excellent for quick, fast typing. The laptop can be opened with one hand, and that white woven glass feels excellent for resting my hands when typing. The display is also one of the best I've used. I see little reason why you should opt for UHD unless you really can justify it for your work.
Battery life lasts me the day, and performance is outstanding with improved resume speed from when you first open the lid.
It's also worth mentioning that Dell's excellent software suite, including Dell Update for BIOS and firmware and Dell Mobile Connect, is a superior way to use your laptop to control your smartphone, including making calls.
While I wish there were top-firing speakers, Dell has surprised me by delivering better-than-expected audio with those powerful 2-watt speakers.
Image 1 of 2
The only problem with XPS 13 2-in-1 (7390) is competition. HP recently announced its redesigned Spectre x360 13 and in many ways, it outshines Dell. Now with thinner bezels and a Precision touchpad, the Spectre also brings Intel Optane memory, 4K OLED, a pen that is included, facial recognition, and an option for 4G LTE. Ports are similar, but HP squeezed in a Type-A with a drop-jaw design negating the need for a dongle. The keyboard is also more traditional, making it less controversial, and the battery is slightly larger. That's all hard to ignore.
But the XPS 13 2-in-1 (7390) still has the cleaner, brighter design and taller, preferable 16:10 display with a bigger, better trackpad.
Perhaps the bigger story is just how improved this XPS 13 2-in-1 is over the first one. It shows Dell has the design chops to pull off stunning but functional designs in a laptop that always looks like it is two years ahead of everyone. With excellent peak performance, comfortable typing, and an outstanding audio-visual experience, this is easily one of the best convertible laptops on the market.
So clean, so powerful
Dell XPS 13 2-in-1 (7390)
Stunning display and looks that packs a punch

The new XPS 13 2-in-1 is a spectacular and fun convertible Ultrabook that brings the best of today's technology into one device. With an optional Wacom AES pen, the XPS 13 2-in-1's excellent display, surprisingly good audio, and fast typing experience all make it one of the best laptops of 2019. The lack of 4G LTE, facial recognition, and a Type-A port prevents it from being perfect, but it still is the best-looking laptop to date.
Get the Windows Central Newsletter
All the latest news, reviews, and guides for Windows and Xbox diehards.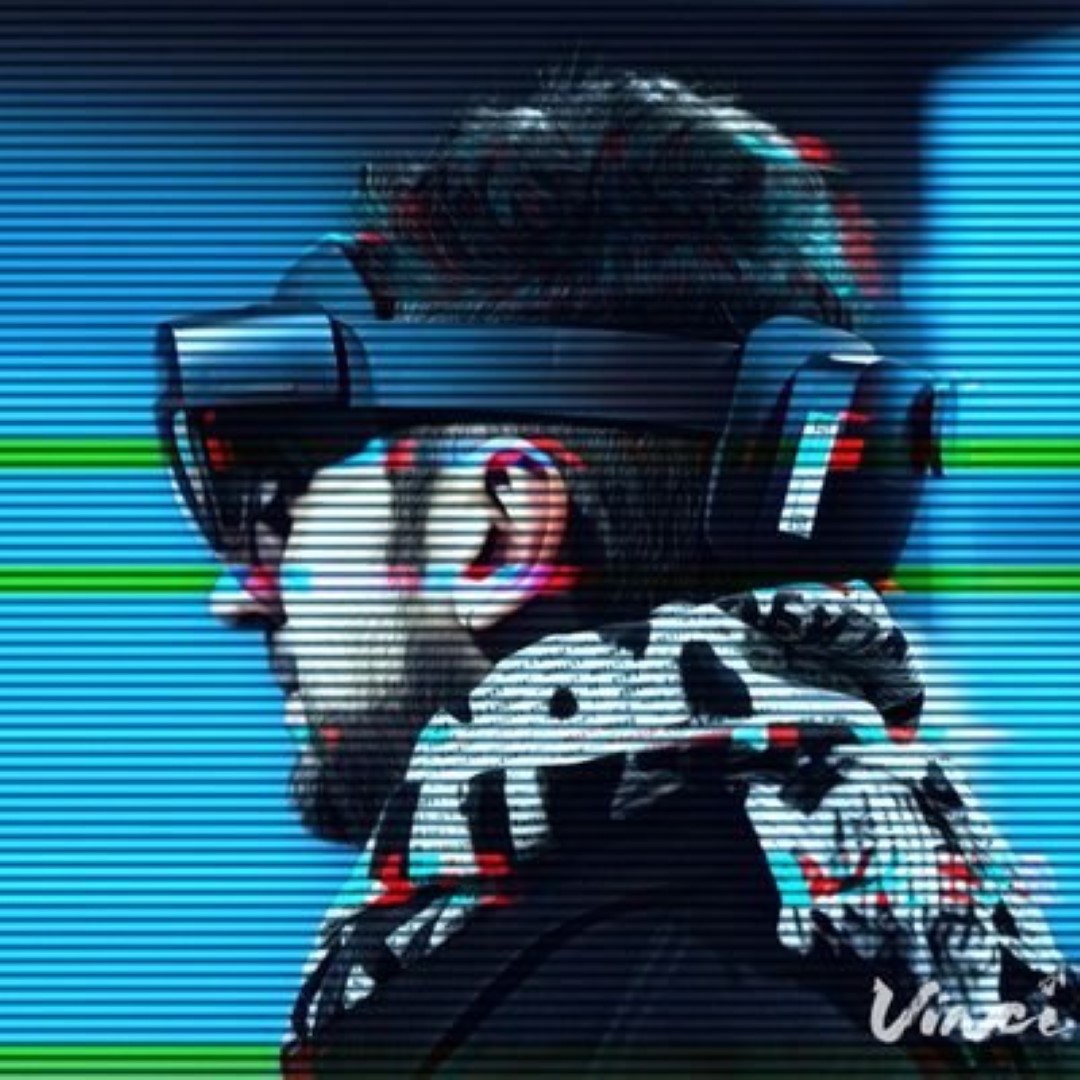 Daniel Rubino is the Editor-in-chief of Windows Central, head reviewer, podcast co-host, and analyst. He has been covering Microsoft since 2007 when this site was called WMExperts (and later Windows Phone Central). His interests include Windows, laptops, next-gen computing, and for some reason, watches. Before all this tech stuff, he worked on a Ph.D. in linguistics, watched people sleep (for medical purposes!), and ran the projectors at movie theaters because it was fun.