HP Stream 11 x360 first impressions - A budget convertible with flair
I'm a sucker for great, low-cost devices, and it appears the HP Stream 11 x360 is definitely on the right track.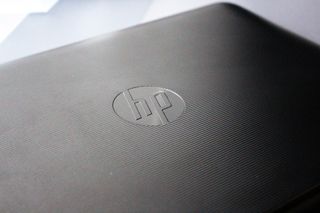 I'm a huge fan of HP's x360 line of devices. I've been using an HP Spectre x360 for a little over three months now, and I can honestly say it's one of the best laptops I've ever owned. What's great is you no longer have to shell out $1,000 to try out one of these awesome multi-form-factor hinges, as you can now find the x360 line on the low-end Stream devices by HP, too.
The device
I recently picked up an 11-inch Stream x360 device from HP, and will be doing a full review soon. In the meantime however, after using it for just a few days, I have some early impressions I want to share. First and foremost, it's surprisingly well built. At $300, I was expecting creaky, cheap plastic, and although it is plastic, it definitely doesn't feel as cheap as I was expecting.
In fact, the device feels really solid and compact. I assume the 11-inch form factor plays a part in making it feel that way. It's just so easy to maneuver, feels great when closed and gives you a sense of confidence when throwing it into a bag, as you know it won't break easily. I'm honestly impressed with its build quality, and what helps is the nice textures on top and below the keyboard. They're odd, but nice nonetheless.
Next up is the screen, and this is where things start to fall down a bit. It's a $300 device after all, so it's got to cut back somewhere. The screen is basically awful. It's 1366x768, which at 11 inches isn't that bad, but it's a dull, almost colorless screen with terrible viewing angles. On the plus side, it is a touch screen so that natural motion of reaching out to scroll or touch an object is present with this device.
The screen is also surrounded by huge bezels that many won't actually like leading into 2017. I'm perfectly okay with them, and I'm not seeing the issue people have with big bezels. It's a laptop that can also be a tablet, so I don't mind the extra bezel space for when I'm using it in tablet more.
It's also pretty nice to see a wide selection of ports on a device as low-end as this. It's rocking one USB 3.0 port, two USB 2.0 ports, a full HDMI port, headphone jack, full-size SD card reader and a Kensington lock. It's a hefty set of ports for a device this cheap, and one that I'm pretty sure will be beneficial to anyone buying one of these. It's been forever since I owned a device with a full HDMI port, but it's really handy now that I don't have to shell out for an HDMI-to-MicroHDMI adapter.
Keyboard and trackpad
A lot of the time, cheap devices will often cut back on the keyboard and trackpad experience to save money, but here on the Stream 11 x360 this doesn't appear to have happened. Sure, the trackpad isn't super amazing, but it isn't bad either. It's actually usable. It's a plastic trackpad, but I've had no issues using it, tapping on it or activating gestures. It's a really nice experience for $300.
The keyboard is where things really shine. It's a lovely typing experience, with keys feeling a little "clicky" but not too much. The keyboard is laid out really well, with keys being the expected distance apart. If I had to pick out one problem, I'd say the keys feel a tiny bit small, but that doesn't really take away from the overall typing experience. In short, I was pleasantly surprised by the keyboard and trackpad experience on the Stream 11 x360.
What's more, there are several super-handy keyboard shortcuts along the function keys, including media controls, volume controls, airplane mode and brightness controls.
Battery
It's still too early to give a final verdict on battery, but my initial impressions are positive. I'll give a more inclusive rundown on battery life in my full review.
Performance
This is another area in which low-cost devices usually fall short. The HP Stream 11 x360 is rocking an Intel Celeron N3060 chip, which as you can probably expect, is slow. It's a low-cost CPU, so out of the gate I wasn't expecting huge performance benefits. I was right. The Stream 11 takes time multitasking, updating, and opening programs. It's not terrible if you're doing one thing at a time, but if you're planning on multitasking with several apps at once, prepare for some serious lag.
So far, I've not been too annoyed by its slow performance. It can handle a web browser with a couple tabs and maybe music from Groove Music, and that's basically my entire usage scenario when on this device. I'm a writer, so I don't need to be doing lots at one time to get my work done. But for those of you who are big on multitasking, I'd look for a more powerful laptop.
The device definitely performs better when using Universal Windows Apps rather than older Win32 programs. Google Chrome is a dog on this thing, but Microsoft Edge is actually pretty bearable. If you're looking to get one of these low-end devices, Universal Apps is definitely something to consider to keep performance up.
Stay tuned
Again, my full HP Stream 11 x360 review is coming soon, so stay tuned to Windows Central. In the meantime, you can check out our unboxing and first look at the HP Stream 11 x360.
Get the Windows Central Newsletter
All the latest news, reviews, and guides for Windows and Xbox diehards.