Huawei confirm they are joining the Windows Phone 8 gang: Press release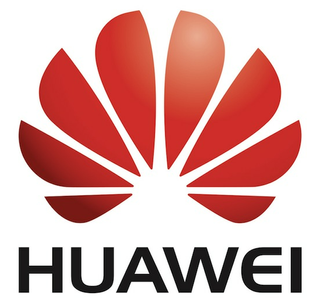 We posted earlier today the news that HTC had confirmed their commitment to Windows Phone 8 and it looks like Huawei are following suit. In a press release sent to us tonight Huawei have announced their 'extended relationship' with Microsoft and on the cards is their first ever Windows Phone.
It would appear that Huawei are going from strength to strength. Not only are they one of they biggest phone manufactures in the world, but they now are entering a new arena with Windows Phone.
This has to be great news for the consumer as traditionally the companies device prices have been low in comparison to its competitors. We could well see the cheapest Windows Phone 8 device from Huawei and going by recent releases on other operating systems they seem not to be falling behind in any way, shape or form.
You can catch the full press release below but on a personal note I think this is super news that Huawei are joining the Windows Phone gang.
I'm excited to see what they will offer

They make good IP transport equipment for ISPs. If they can produce a great LTE handset with WP8, I'll buy it...well as long as I can get it here in Kancuckistan...:D

I know they make Android phones for Cricket. This means Windows Phone could become available to more people. If someone has poor credit or doesn't want a contract, he might be able to get a WP8 with a low cost carrier like Cricket. I had no trouble with Cricket as a broadband customer in the Phoenix area. Cricket also worked in Las Vegas. (I know I've heard bad stories with any carriers. I've had good experiences in general.) I cancelled Cricket and Verizon when I got my Windows Phone with AT&T.

I'm ok with more companies making WP as long as the quality is good. If they bring garbage to the table it makes the brand look bad.

Hope they dont bring their $10 phones....

It is good to have a new company making windows phones, but I'm not a fan of this brand. Ik it is popular in Asia, I think...

WP devices on cricket in the US now to thwart the iPhone

Android is everywhere for one reason...they have a device for every single carrier!! Prepaid and all...thats what's been hurting WP in general...two year old devices on cdma and many budget items for mobile...get a high end WP on every carrier, a great selection of midranges across the board and prepaid..and lower end for emerging markets and well be where we rightfully should be..on top! Exciting times...I better put my shades on ;)

The more OEM's the better.

Yeah might be good to see these guys on some pre-paid carriers with decent phones. That could help get more people on board for sure.
Windows Central Newsletter
Thank you for signing up to Windows Central. You will receive a verification email shortly.
There was a problem. Please refresh the page and try again.