Huawei muscling in on Nokia's territory by coming to Finland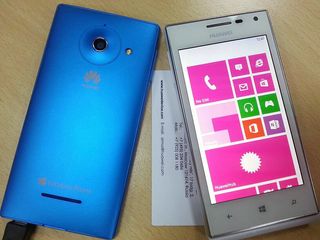 Chinese electronics giant, Huawei, is opening a new Research and Development facility in Helsinki, Finland, home country of mobile phone competitor Nokia. The $90 million R&D venture will start with 30 employees whose purpose will be "optimizing the user experience of existing operating systems such as Android and Windows Phone 8" and is expected to grow over the next five years to as many as 100 employees...
Nokia and Huawei are ready to fight
Finland is a pretty ideal place to find engineers to work on mobile devices, as Nokia has laid off plenty of employees in the past year. It could be said that Nokia initiated the turf war by moving some of their production to Huawei's homeland, China, back in February. Despite strong sales of their Lumia line of Windows Phone handsets, the Finnish manufacturer has been struggling, going even so far as to sell their own headquarters, only to rent it from the new owners.
Both countries offer something different to each of the companies setting up shop there. Having long been on the vanguard of mobile technology, Nokia will benefit from China's cheap labor force. Huawei, on the other hand, will be able to harness the know-how of Finland's engineers to hone their skills in the mobile operating system arena.
Huawei is set to launch their first Windows Phone 8 device, the Ascend W1, in the coming weeks starting with Italy.
Source: GigaOM
There's plently of other big R&D centers being build around Nokia HQ in Espoo, Finland.
Samsung is at the moment building European R&D center just next to Nokia HQ, Huawei, Ericsson and Acer are also building R&D centers on the area.


I would think Huawei as competitor on the network manufacturing side to two world largest Nokia and Ericsson, they are wanting more of that. Nokia owns over 60% of all GSM patents and with Ericsson these two own much over 85% of all GSM patents out there.

Guess they want to be closer so its easier to steal ideas from Nokia.

They won't need to steal. They just have to hire former Nokia engineers.

They won't even have to that. Industrial espionage. Violating copyright and stealing IP is the Chinese way of doing business.

Better than doing business by waging wars.

Let the games begin! Hi-ohhh!

If only HTC has chosen that color blue for the 8X instead of purple (or California as they call it). Smart move to grab up the best of the remaining engineers

"optimizing the user experience of existing operating systems such as Android and Windows Phone 8


""We believe the key to building our brand is to provide consumers with a reliable and differentiated user experience,""
So they believe the could better brand their products through software skins...not actual hardware. I think someone has tried that playbook before...good luck.
Hmm....and why would the UI/UX on WP need skins...I mean optimization?

Visiting a customer base station premises in the past, it was quite incredible to find a Huawei base station that was identical to Nokia base station apart from the colour...

And this is what happens when Europeans (and Americans for that matter) are too coward to tighten their economic protection policies regarding China. First they came for the restaurants. Then they stayed for the shops...and now they're comming for the electronics. Next step: the cars. Germany, beware.

Haha :) BTW Chinese cars are already being sold in many countries (i.e. Australia). No need to move to Germany when they have cheap labour in their own country ;)

Oh, no they wil come for our wifes after... Well Lenovo bought IBM so one day Huawei maybe will buy Apple or Nokia or Microsoft.

good luck with that finnish people more loyal to nokia than anyone else
Windows Central Newsletter
Get the best of Windows Central in in your inbox, every day!
Thank you for signing up to Windows Central. You will receive a verification email shortly.
There was a problem. Please refresh the page and try again.