Jump into your Titan in this week's Deals with Gold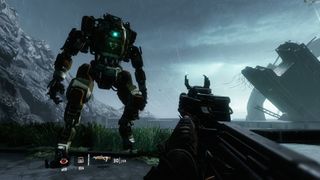 (Image credit: Windows Central)
Microsoft's Larry Hryb has revealed what games are included in this week's Deals with Gold promotion. For the next week it's possible to save on a number of titles for the Xbox One and Xbox 360, including Battlefield 1 and Titanfall 2. As well as the usual weekly deals, SEGA is having a publisher sale with a bunch of games on offer.
Xbox One
Xbox 360
Windows Central Newsletter
Get the best of Windows Central in your inbox, every day!
Rich Edmonds was formerly a Senior Editor of PC hardware at Windows Central, covering everything related to PC components and NAS. He's been involved in technology for more than a decade and knows a thing or two about the magic inside a PC chassis. You can follow him on Twitter at @RichEdmonds.
Wow shows how bad TF2 sold. It's 3rd 50%off discount since its release. Its a crap game. So deserves its sales.

It has one of the best campaign a game can offer bro, at least respect it for that. Wat happened to TF2 wasn't the game being crappy but EA's poor marketing strategy and releasing it in between 2 big titles BF1 and CODIW. EA is to be blamed not the game.

I can only assume you haven't played the game, in my opinion it's one of the best FPS campaigns I've played this generation. The variety of each mission is amazing. Also if you are assuming that any game that is cheap is suddenly bad, then every single AAA game released would be considered bad because they all are cheaper than Retail on release in Australia.

Have you even actually played the game? The campaign is great...not sure what you are going on about.

I think TF2 is terrific. Haven't even played the campaign yet, either.

It seems that you didnt play the ga........ooooooh wait this was trolling bait.

Saw this comment and couldn't downvote fast enough. It's an amazing game. The campaign is top notch, and the multiplayer is fast, fun, and fluid.

I played TF1 heavily until I got into Elite Dangerous: Horizons (PC, I don't do console games). I loved it. I had high expectations for TF2. I finally bought the PC version last week. The single-player campaign is good. But I have bee tremendously disappointed in the multi-player. It really is quite bad compared to TF1. I can't begin to list all the things that are wrong with it.

TF2 is much better than TF1 in the single player campaign. I was a little hesitant to pick it up, but the black friday sale had TF2 Deluxe and BF1 Deluxe for $75 for both. I jumped on that deal and don't regret it at all. TF2 is a great game.

fuuuuu i just spent 59.99$ on Titanfall 2 fuuuuuuuuuuu

I feel your pain, that happens to me a lot. Try not to think about it and just game man. Used to that now 👍🏾

I might grab TF2 in this and sell my physical copy, I tend to prefer multiplayer titles digital so I can easily switch between games.

I'm surprised Rich made a TF reference in the title with all the Sonic games on sale lol

Watch Dogs 2 Deluxe Edition is not an add-on.

This is the one that I was waiting for. I knew they would discount TF2 at some point! This is a buy me.

This is the third time it has been discounted, first in Nov, then in Dec, now in Jan. Enjoy!

Bionic Commando rearmed for me

Time to bail on my physical disc of Battlefront and go with the ultimate edition.

I have played it. I love TF1. Never asked for a campaign in it. So no. I'm not buying it based on a good 5 hour campaign. It's multiplayer is terrible compared to the original. Launching when it did had nothing to do with it. Almost everyone hated what they did to the game in the beta. So it sold bad because Respawn ignored its 10 million + fanbase. It's not even sold 2 million on more systems. They screwed it up.