Kensington's SD5500T is a well-built aluminum docking station that's compatible with both USB-C and Thunderbolt 3. It's a lot like CalDigit's USB-C Pro Dock in terms of design, versatility, and port selection, albeit with a few significant differences. It's certainly a top option for anyone needing to connect modern hardware, including dual 4K displays at a 60Hz refresh rate, but is it the right buy for you? I used it to expand connectivity with my Ultrabook for a couple of weeks to see what it's all about.
Kensington SD5500T docking station
Bottom line: The SD5500T docking station is a good fit if you need extra USB-C ports, lock slot options, and an optional mounting bracket. However, if you need as much charging power as possible or an SD card reader, there are other options available.
For
Two lock slots and mounting option
Three-year warranty
Nine total ports
Works with USB-C and Thunderbolt 3
Dual 4K@60Hz display support
Against
No SD card reader
Charging tops out at 60W
No downstream Thunderbolt 3
What I loved about Kensington's SD5500T docking station
Kensington's SD5500T actually has an almost identical sibling known as the SD5550T. The difference has to do with the packaging, as one is intended for retail and the other for business-to-business. If you're shopping around and see either designation, know that you're getting the same docking station.
Updated April 6, 2020: The SD5500T and SD5550T actually share the same firmware and the difference is only to do with the packaging.
Swipe to scroll horizontally
Category
Spec
Connectivity
USB-C
Thunderbolt 3
Host cable
Removable
Ports
USB-C (Host)
Two USB-C 3.1
USB-A 3.1 (Gen 2)
Two USB-A 3.1 (Gen 1)
3.5mm audio
Ethernet
Two DisplayPort 1.2
Max display resolution
Thunderbolt 3:
Dual 4K@60Hz
USB-C:
Single 4K@30Hz
Power delivery
60W
With that out of the way, the SD5500T that I'm reviewing is in a lot of ways similar to CalDigit's USB-C Pro Dock, which I also reviewed a few months ago. Kensington's SD5500T released around the same time, and while they no doubt compete, the feature sets are different enough that they align with different types of users.
The SD5500T has a brushed aluminum shroud that does a great job of dissipating heat. There's not anything fancy about the design, and that's OK for this type of hardware. The front and back panels that house the ports are plastic. The whole thing is solid and just heavy enough to not slide around on your desk when a bunch of cables are attached. Four rubber pads on the bottom help keep it in place. Two Kensington lock slots are situated on the left side of the dock, one for a MicroSaver 2.0 cable and one for a NanoSaver cable. Those working in a high-traffic area can surely take advantage of this feature.
The bottom aluminum panel also has two holes drilled into it so that it can be mounted on a proprietary bracket that costs about $18. If you want to save room on your desk, this is a great little addition that doesn't add much cost. The bracket's screw clamp design allows it to attach to just about anything, so you don't have to worry about drilling new holes in your desk.
Image 1 of 2
The front of the dock has a 3.5mm audio jack, USB-A 3.1 (Gen 2), and the host USB-C port, which is also compatible with Thunderbolt 3. The front USB-A port delivers 7.5W of charging power for accessories. The rear edge holds the bulk of the ports, with Ethernet, two USB-A 3.1 (Gen 1), two USB-C 3.1 (Gen 2), two DisplayPort 1.2, and the DC jack for the power adapter. The rear USB-A ports deliver 4.5W of power, while the two USB-C ports deliver 7.5W.
Because you can connect the docking station to a PC with standard USB-C or the speedier Thunderbolt 3, there are two performance tiers. You're going to get the best results with Thunderbolt 3, though it's still a fully functioning dock with USB-C. Both hookups will offer up to 60W of charging back to the laptop and the same charging through USB-A and USB-C ports. The main difference is display connectivity potential. With Thunderbolt 3, the dock supports up to dual 4K display with a 60Hz refresh rate. With USB-C, a single 4K display will hit 30Hz, while dual 1080p (FHD) displays will each also manage a 30Hz refresh rate.
The SD5500T works with both Windows and macOS and comes with a generous three-year warranty to cover your investment. Considering this dock costs more than $200, that's an excellent addition. In comparison, CalDigit offers a two-year warranty for its similar dock.
What I disliked about Kensington's SD5500T docking station
The SD5500T offers up to 60W of charging power back to the host laptop. It's a great feature that keeps your laptop charged up without the need for another cable plugged into your laptop, and it's especially useful if you have a device that relies on a USB-C port to charge. While 60W is enough to keep most thin and light Ultrabooks charged up, it will have a much tougher time keeping up with anything that includes a dedicated GPU and powerful processor. To compare, Kensington's SD5200T Thunderbolt 3 dock delivers 85W. So does the CalDigit USB-C Pro Dock.
The way the SD5500T is set up has the host cable connecting to the front of the dock. It's certainly not a deal-breaker, but I prefer the host port on the back to leave the front open for connecting accessories. If you're mounting the docking station somewhere out of sight, it really doesn't matter anyway.
As for port selection, some might dislike the SD5500T's lack of an SD card reader, though it does have two USB-C ports on the back. Photographers out there will no doubt feel the pinch, though casual users likely won't mind as much. And don't go in expecting to get downstream Thunderbolt 3, as the SD5500T instead has two DisplayPort 1.2.
Should you buy the Kensington SD5500T?
The SD5500T, connected and tested with USB-C and Thunderbolt 3 ports, worked without issue. I plugged it in, connected monitors and accessories, and let it do its thing. It didn't have the power to keep my larger, more powerful 15-inch laptops charged and I couldn't transfer photos due to the lack of SD card reader, but if that's not your use case, it should do everything else you need it to do.
The CalDigit USB-C Pro Dock is likely the more well-rounded option for professionals, especially thanks to the higher 85W charging and SD card reader. Still, the extra USB-C port, lock slots, and mounting option on the SD5500T will no doubt appeal to plenty of people. If you need a dock for a busy office, this will no doubt give you some extra peace of mind without having to opt for something extremely secure like the Kensington LD5400T. The SD5500T also comes with a three-year warranty to protect your purchase, which is longer than most of the competition out there.
USB-C and Thunderbolt 3 Compatibility
Kensington SD5500T docking station
60W charging and nine total ports

If you're looking for a docking solution that delivers two USB-C (along with seven other ports), lock slots, and mounting options, the Kensington SD5500T is for you.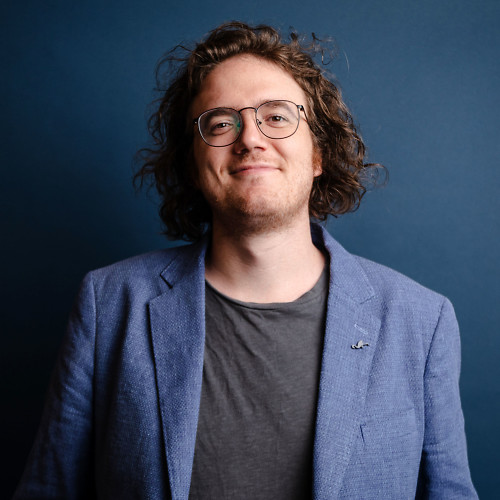 Senior Editor, Laptop Reviews
Cale Hunt is formerly a Senior Editor at Windows Central. He focuses mainly on laptop reviews, news, and accessory coverage. He's been reviewing laptops and accessories full-time since 2016, with hundreds of reviews published for Windows Central. He is an avid PC gamer and multi-platform user, and spends most of his time either tinkering with or writing about tech.