There are countless products on the market that expand your laptop's connectivity ⁠— including dongles, adapters, and hubs ⁠— and you can find some relatively cheap options for casual use. However, to turn your laptop into a truly grounded workstation, a dock is your best bet. Kensington's LD5400T is a Thunderbolt 3 docking station that delivers a variety of ports, up to 85W of charging, and some serious security to ensure your laptop doesn't walk off without you. I used it for about a week to see what it's all about and to determine whether or not it's worth the asking price.
$350Bottom line: It's relatively big and bulky, but the LD5400T combines strong security, ease of use, generous port selection, and laptop charging into one impressive package.
For
High-quality construction
Up to 85W charging
Plenty of ports
Keeps your laptop secure
Three-year warranty
Against
No HDMI port
No SD card reader
What you'll love about the Kensington LD5400T
Image 1 of 4
The Kensington LD5400T is made of aluminum and plastic, and it's quite a bit larger and heavier than other Thunderbolt 3 docking stations we've tested out. This is a device meant to sit for most of its life on a desk, so don't plan on taking it with you as a travel companion. It's evidently built well from quality material, which is exactly what you want to see from something that has your laptop's security in mind.
Swipe to scroll horizontally
Category
Spec
Ports
Four USB-A 3.0
Two Thunderbolt 3 (one for host PC)
DisplayPort 1.2
RJ45 Ethernet
3.5mm audio
Kensington lock slot
Max display resolution
5120 x 2880 @ 60Hz (single)
4096 x 2160 @ 60Hz (dual)
OS
Windows 10
macOS 10.13 or later
An aluminum plate runs along the top of the dock and extends out to a ledge on which your laptop sits. Rubber pads coat the portions of aluminum your laptop touches to reduce sliding and scratching, and the adjustable arms on either side also have a rubber coating where they touch the laptop. The arms are opened with a "K-Fob," a small plastic fob that is recognized only by your dock. With the dock plugged into AC power, you just wave the fob next to the right arm to have both sides open automatically thanks to an internal motor. The arms are made of plastic, but they're thick and strong enough that no one is going to bend one back to free the laptop.
The arms close with a bit of pressure, clicking audibly past lock spots that can't be reopened without a fob. I had no trouble securely fitting my 15-inch laptop, and Kensington claims it should also work with devices as small as 11 inches. This is strictly a Thunderbolt 3 dock, so if your laptop doesn't have one of these ports, you'll no doubt want to look elsewhere.
Once the laptop is seated and the arms secured, you plug it in with an included Thunderbolt 3 cable to get access to the dock's collection of ports and up to 85W of charging. That's enough power to keep most Ultrabooks topped up, removing the need to grab your laptop's AC adapter when you need to do a bit of work away from your desk.
The LD5400T brings a total of eight ports (not including the host Thunderbolt 3) you can use when plugged in, enabling a secure workstation experience. Ports include RJ45 Ethernet, four USB-A 3.0, secondary Thunderbolt 3, 3.5 mm audio, and DisplayPort 1.2. Those of you with high-resolution ambitions can connect up to a single 5K display and get a 60Hz refresh rate, or dual 4K displays also at a 60Hz refresh rate. All ports are spaced well enough that there should be minimal congestion, and cables can easily run off the back of your desk for a cleaner look.
The laptop is securely fastened to the dock with the extendable arms, but what keeps the dock from walking off when you're not around? On the back panel among the ports is a standard Kensington lock slot that works with any desk's built-in cable, below the rubber padding on the aluminum ledge are two screw holes for permanently attaching the dock to a desk, and on the left side of the dock is a hookup for an included six-foot tether cable that can wrap around essentially anything. While these probably aren't completely tamper-proof ⁠— except maybe for screwing the dock into the desk ⁠— they make strong deterrents for any would-be thieves.
What you'll dislike about the Kensington LD5400T
Image 1 of 3
I used the Kensington LD5400T for about a week, and there are really only two things I wish it had to make it more accessible for most people. DisplayPort and Thunderbolt 3 are certainly the more modern video port options, but an HDMI port would be very welcome, especially in an office setting. The other feature I missed was an SD card reader, which is a popular addition to docks now that most Ultrabooks have gone to microSD or nothing at all.
Finally, it's worth mentioning that because of the way the arms hold the laptop in place, it's impossible to close the laptop's lid when it's securely attached to the dock. This isn't going to hurt your laptop ⁠— you can put it to sleep or power it off at the end of the day ⁠— but it will collect dust on the inside a lot faster than if you closed it up overnight.
Should you buy the Kensington LD5400T?
The Kensington LD5400T is an impressive Thunderbolt 3 dock that focuses on keeping your laptop on your desk while also broadening port selection and charging with up to 85W of power. It's big and heavy, but it's meant to be seated on a desk and fastened down rather than carried around. It's easy to use ⁠— just wave a fob to automatically open the arms ⁠— and I saw no performance issues even with myriad accessories and peripherals connected.
You have a few options for securing the dock itself, from semi-permanent tether cables to permanent screws, and all ports run off the back of the dock to easier hide the connected cables. Although it would be nice to see an SD card reader and an HDMI port, the eight ports on offer here are enough to set up a satisfying workstation.
If you're not as keen on the security that the LD5400T offers and prefer something smaller, you might want to check out the CalDigit TS3 Plus, which is our top pick when it comes to Thunderbolt 3 docks. However, if you are in the market for a dock that doubles as a guardian for your laptop, the LD5400T is an awesome choice.
Secure Thunderbolt 3 dock
A docking station that keeps your laptop where you left it

With up to 85W of charging power back to the host laptop, eight total ports, dual 4K display support, and robust security features that are easy to use, the Kensington LD5400T is a great pick for anyone who wants to rest easier knowing their laptop is safe on their desk.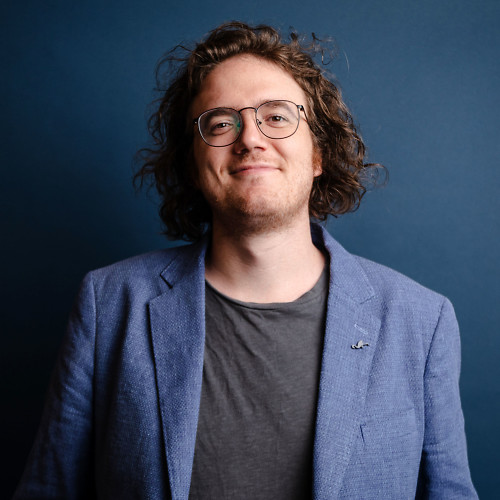 Senior Editor, Laptop Reviews
Cale Hunt is formerly a Senior Editor at Windows Central. He focuses mainly on laptop reviews, news, and accessory coverage. He's been reviewing laptops and accessories full-time since 2016, with hundreds of reviews published for Windows Central. He is an avid PC gamer and multi-platform user, and spends most of his time either tinkering with or writing about tech.