Killer Instinct on Windows 10 will include a PC performance test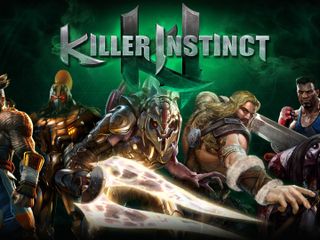 Windows 10 PC owners will finally be able to download Microsoft's free-to-play fighting game Killer Instinct on Tuesday, March 29. However, the game will include one extra feature that won't be in the Xbox One version of the game: a PC performance test.
As revealed on the official Killer Instinct YouTube channel, the performance test can be found in the Help menu selection and is designed to give some guidance for gamers who want to see if their rig can handle the game in online matches. Gamers will be able to set specific PC display resolutions and graphics options before they run the test, such as anti-aliasing, motion blur and more.
One the performance test starts running, the game switches to an AI battle between two fighters. Once it is over, the test offers a score and states whether or not the player can go online to play ranked multiplayer matches. It's likely that if the test comes up with a lower score, the graphics and resolution can be changed so that it can come up with a better test result.
Windows Central Newsletter
Get the best of Windows Central in your inbox, every day!
Would be nice for a test like this be in the Store for games.

Our just built into Win10 . If you knew what your rigs score was, you could just see if a particular game was compatible with your score. I.e.: Need a score of 92 or better to play this game.

That would be dificult since the game engine of each game is different

Wei(winsat)/games explorer was a great concept but never really could get it into retail

I can answer that for my laptop without looking. No.

We got some premium content for KI with Games with Gold previously (haven't tried the game yet) - do we automatically have access to that content in the PC version? Also any idea on whether this requires you to be online at all times to play? Even for single player?

As long as you are a Gold member still, you'll have access to all content that was part of GWG. If you want your save data to transfer, you have to start X1 version first.

Thanks for the tip, I'll fire up the Xbox one version first when I get in tonight and have a quick go

Noticed raptr made a version of their gaming evolved client for intel http://raptr.com/intel

Anybody know what time today it's supposed to hit the Windows Store? I'm still not seeing it listed

yes id like to know this as well. ive been dying over here haha

3pm pst. Like everything MS

This game is cross play but not cross buy, correct?

Oh wow, KI is 1 of my favorite fighters of all time.