LastPass Microsoft Edge extension officially goes live for Windows 10 Insiders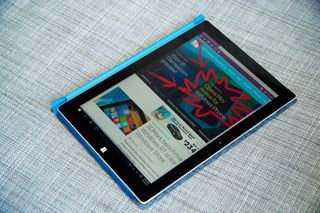 After a false start a couple of weeks ago, the LastPass password manager extension for the Microsoft Edge browser is now available to download for Windows 10 users who have downloaded the latest Insider preview build, 14361.
In a blog post (opens in new tab), LastPass says it has worked closely with Microsoft to make sure the Edge extension integrates well with the browser:
The LastPass extension will be available for all Windows 10 PC users of Edge later this year with the big Anniversary Update.
Download LastPass Edge extension from the Windows Store (opens in new tab)
Finally! I was really waiting for this extension. So happy to finally see it live.

Anyone used LastPass & 1Password heavily on OSX/Win10/Android/W10M, thoughts/experiences? TIA!

I suggest you start a thread on the forums. Might get more attention and the discussion may not get lost among the other comments for this article. Good luck!

Noted. Can you speak from experience at all, when it comes to using more than 1 of these password/form managers? BR.

Need this on mobile also for it to be useful.

Yep. The existing LastPass app is horrid.

And now that LastPass is owned by LogMeIn you really can't trust it as much either. Get ready for the massive price hike that everything logmein aquires seems to get sooner or later.

Lastpass has a mobile app already.

I meant as an Edge extension. Posted from Windows Central for Windows 10

Cant wait to get this, cant use insider prev for my main machines, im literally dieing a little every day using Chrome.

They've been "in testing" since before the last preview. I suspect they'll miss anniversary update and the fall update will bring extensions to mobile.

I was already using this on 14352. I don't think 14361 had anything to do with this even though they list it with build 14361. We need extensions on mobile so this can work there, the mobile app is okay but its not ideal.

Same here but it wasn't public in the store, you needed a direct link. I think this just may be general insider availability.

No way I'm going to subscribe to a service managing my passwords that has been hacked once. There are other alternatives that keep you in control of that stuff and that do not require a subscription.

I just don't love the idea of a service having all my passwords in general. KeePass and OneDrive works for me. There are KeePass apps for every platform, including good ones for WP/WM.

It was hacked and stuff stolen, but the way the passwords and account details were stored and salted means they were totally unusable and no harm ever came from it. You're right though, there are lots of alternatives but you really need to do a lot of research to find one that is as good and secure as LastPass was before selling out to LogMeIn.

It support 2FA now. No way anyone is getting in unless they have your master password and your phone and try to access from another location.

The CPU goes high 90 - 100%, and the memory usage is 2800MB and still rising. Happens when Last Pass extension is enabled.

Well it is chrome after all

This is enough to get me to seriously try Edge. I'm in!

Then you won't like edge. Why you ask.. If it takes an extension you won't like the browser for what it is. Better!!!

Now I can finally ditch FF.

Waiting on that Keeper extension..

I only used ff for banking. Ive been mostly on edge for months. As for last pass been using it on the last build been working fine. Only now released?? How did I get it again??

Seems to work pretty well... No issues yet, just the interface is a little slower than on chrome. So happy!

cant get the extention to reinstall. Keep getting a "Reinstall" error. I wonder if its because i had lastpast already installed on the PC?
Windows Central Newsletter
Thank you for signing up to Windows Central. You will receive a verification email shortly.
There was a problem. Please refresh the page and try again.