Learn the ins and outs of Excel for $39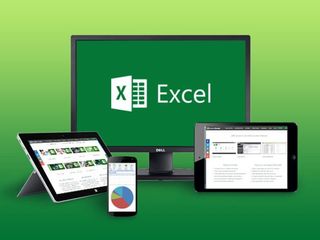 Microsoft Excel is one of the most widely used programs in business. It helps companies take care of their books, pay employees, build plans, and much, much more. You can probably get the very basics of Excel, but if you're looking into a job where proficiency is a big asset and/or required, chances are you'll need a little more help.
Master Excel for $39
There are many courses that teach you how to use Excel — you can likely take many at local schools and colleges — but these courses can be quite costly, and then there's the fact that you have to leave home and learn on someone else's time.
eLearnExcel Microsoft Excel School is perfect if you want to learn all there is to know about Excel, on your own time. By enrolling in the school, you'll receive a lifetime subscription to eight complete courses, so you can learn at your leisure and refer back to the material when you need a little help. These courses are usually $999 altogether, but through Windows Central Digital Offers, you'll pay just $39. That's a savings of 96%.
Master Excel for $39
If you're looking to delve into the business world in any capacity, it's a great idea to brush up on your Excel knowledge. If you want to truly excel (see what I did there?) in the business world, then it's a great idea to know Microsoft Excel like the back of your hand. Just don't go spending $1000 on courses when you can spend just $39 for a lifetime subscription to Excel School at Windows Central Digital Offers.
Get the Windows Central Newsletter
All the latest news, reviews, and guides for Windows and Xbox diehards.