Let's face it: Covering computer mice is mostly boring save for some flashy gamer-styled ones that continually push the boundaries for performance and features. But what about those who want an excellent productivity mouse that's inexpensive and super comfortable to use for eight hours a day?
I first tried Lenovo's new Go Wireless Vertical Mouse a few months back at a product briefing and immediately fell for it. Vertical mice are more ergonomic as they match the natural 45-degree palm grip. Plus, I mean, it has cork.
I've been using the Go Wireless Vertical Mouse for the last few weeks, and I'm sold on it. While usually $50, it's also now on sale for just $34, making it a risk-free purchase for most people. Here's why I like it so much and what can be improved.
Lenovo Go Wireless Vertical Mouse
Bottom line: With excellent performance, an ergonomic grip, a 2.4GHz dongle, this affordable mouse is perfect for those who work on spreadsheets or punch data all day.
For
Super comfortable, easy to get used to
Light, fast, with up to 2400 DPI
Blue optical sensor
Simple (optional) software
Unified Paring Dongle (2.4GHz)
Against
Scroll wheel click is a bit too soft
Questions about cork durability
No Bluetooth
No left-handed version
Lenovo Go Wireless Vertical Mouse: Price and availability
Currently, only the Lenovo website sells the Go Wireless Vertical Mouse through direct sales. Presumably, Lenovo will sell it through Amazon and Best Buy if it grows in popularity. We'll update this review if that happens.
Pricing is $49.99, but Lenovo often runs steep sales. At the time of writing, the Go Wireless Vertical Mouse is just $34.
Lenovo Go Wireless Vertical Mouse: What's good
Anything ergonomic looks weird, and the Go Wireless Vertical Mouse is no different. But have no fear, even after just a few minutes with this mouse, you'll get used to it, and it's not as radical as a shift to an ergonomic keyboard. Speaking of, Lenovo does have a matching $100 Go Wireless Split Keyboard as well.
This mouse weighs just 96 grams making it relatively light, but that number jumps to 118 grams with the included AA battery. While you can't recharge this mouse directly, Lenovo claims 12 months of battery life from that AA battery, making it a moot point for most people (plus, it keeps the price down).
Image 1 of 3
Performance is very good with three presets for dots per inch, including 2400, 1600, and 800 DPI, all instantly changeable with the top button on the mouse. For my 38-inch 3840x1600 display, I found 1800 DPI to be just fine.
The scroll wheel is low-friction, but not free-rolling, with very soft detents when scrolling. It's nice.
While you don't need to use the Lenovo Go Central software (you need to manually download it), it's terrific, letting you dial in those DPI settings to your liking acting like presets. You can also reprogram the buttons, but most people will keep them set to default since there are only three (two on the side, one on top). The software also handles firmware updates to the mouse, and there was a recent one to help improve performance, so it's probably good to install it anyway.
Getting to the main point of this mouse and review: It's just super comfortable to use. This mouse naturally matches your grip without putting tension on your wrist so that you can use this mouse all day. I think it feels fantastic. The side buttons, set to forward/back by default, are positioned well, and while clicks are audible with this mouse, they're not unnaturally so and are relatively subdued.
Lenovo gets some points for the removable cover, which houses the single AA battery (positioned at the bottom and helps give the mouse a sturdy base). Connectivity is accomplished via a Type-A 2.4GHz dongle without fallback Bluetooth. While dongles can be a pain to manage, Lenovo lets you store this one in the mouse (under the lid) for travel, which is super appreciated. It's a unified dongle, so you need only one for your PC if you have other Lenovo Go accessories.
Lenovo Go Wireless Vertical Mouse: What's not good
My main complaint is a minor one: The soft scroll wheel clicks. Like many mice, when you depress the scroll wheel, it jumps into an auto-scrolling feature, useful for reading long documents or web pages. But the click on this mouse is a bit too soft for my liking resulting in some accidental clicks when I'm moving quickly. And since you can't reprogram that function, i.e., turn it off, you are stuck with it. Of course, it's something you can get used to, but be aware.
The top programmable button changes DPI presets by default and is only suitable for rare clicks if you reprogram for another function. It's just too recessed and far back to be used as frequently used apps.
No Bluetooth is a slight letdown, too, if you dislike dongles. The 2.4GHz dongle performed without a hitch, and most desktop users have an extra Type-A port, but here you are forced to use it. Of course, the lack of Bluetooth also likely helped keep the price below $50.
And as any left-handed person will note, this mouse does nothing to help those in their shoes. While you can explain this away by demand (90% of the market is right-handed), it would still be nice to see something offered for the other 10% of humans.
Finally, there is the UV-treated cork. To be clear, this isn't plain cork, and Lenovo treated it to be "resistant to common liquids and gels." Indeed, after a few months, mine looks like it is out of the box new, but I can see how some may be wary.
Lenovo Go Wireless Vertical Mouse: Competition
There aren't a ton of ergonomic and vertical mice, but a few are worth mentioning that directly compete with Lenovo.
The Logitech MX Vertical is the most popular and would be considered an upgrade due to the ~$90 price point. It has a 2.4GHz dongle and Bluetooth, and you can program that scroll wheel click. It's also rechargeable with up to a 4,000 DPI limit (versus just 2,400 with Lenovo's). It's also Logitech, arguably the best in the biz for mice.
Anker makes a $28 2.4G Wireless Vertical Ergonomic Optical Mouse that looks cool and gets good reviews on Amazon. Like Lenovo, it uses batteries (two AAA, instead of one AA), is only 2.4GHz, but has a lower 1,600 DPI limit.
Kensington also makes the $25 Ergonomic Vertical Wireless Mouse (K75575WW) with a similar 800 to 2,400 DPI, one AA battery, no Bluetooth (just 2.4GHz), and overall similar design. It also has some very positive reviews.
You can see other PC mice we recommend in our best mouse guide.
Lenovo Go Wireless Vertical Mouse: Should you buy it?
You should buy this if ...
Your wrist gets sore from using a desktop mouse all day
You like the idea of a cork-based mouse
You want decent desktop performance from a mouse
You shouldn't buy this if ...
You game
You need Bluetooth connectivity
You hate getting used to new things
Overall, I like the Lenovo Go Wireless Vertical Mouse. It looks fantastic, it's comfortable for my wrists all day, and it has the right buttons I need. The cork is a bit gimmicky, but it also gives the mouse a warm, tactile feel that's pleasant to use. Plus, it looks different, adding a bit of nature to tech, which is also a fun aesthetic.
The price is hard to argue with, and you can get a matching split keyboard to go with it, which is kind of cool. So, if you're looking for something different and that's good for your wrist health, go get the Lenovo Go Wireless Vertical Mouse.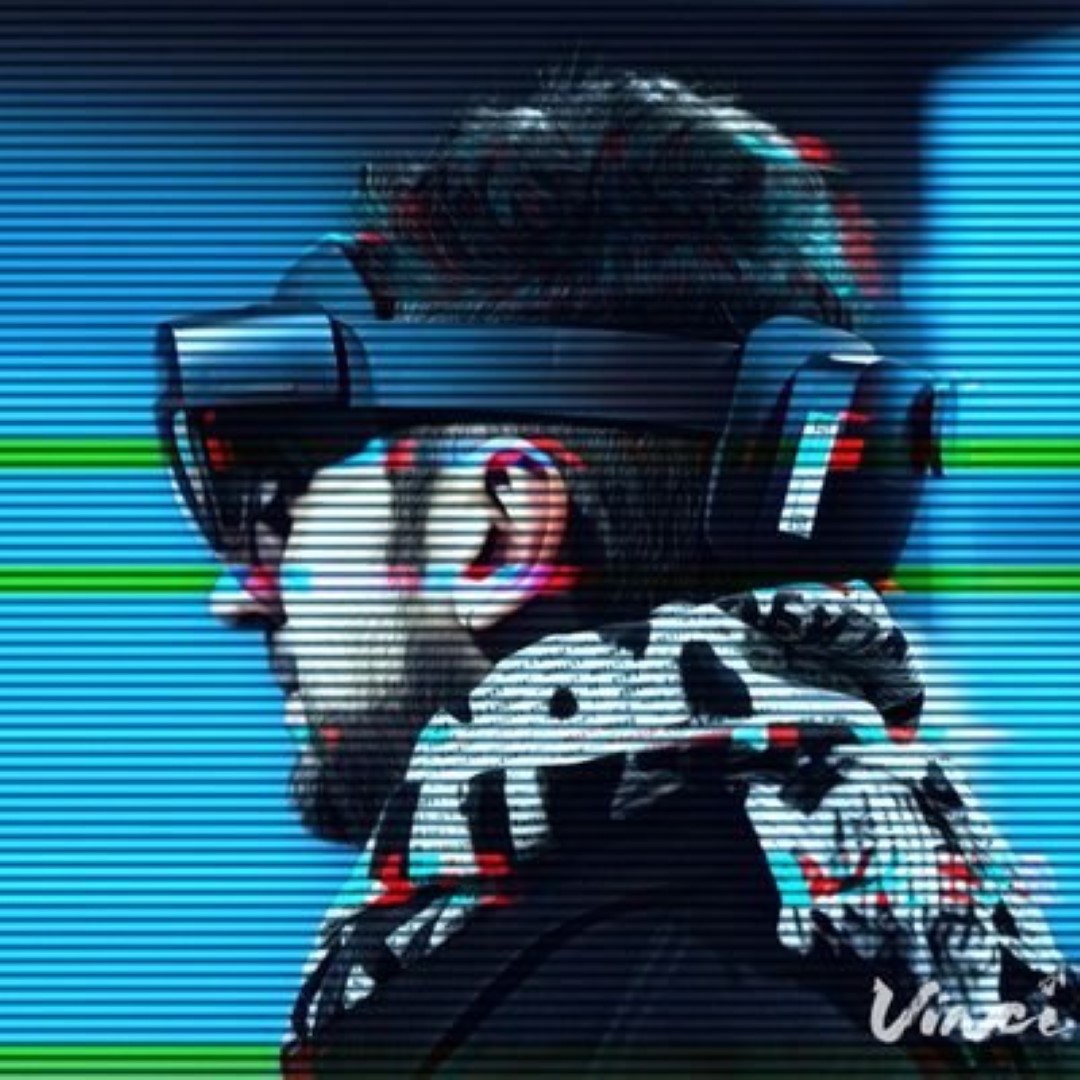 Daniel Rubino is the Editor-in-chief of Windows Central, head reviewer, podcast co-host, and analyst. He has been covering Microsoft since 2007 when this site was called WMExperts (and later Windows Phone Central). His interests include Windows, laptops, next-gen computing, and for some reason, watches. Before all this tech stuff, he worked on a Ph.D. in linguistics, watched people sleep (for medical purposes!), and ran the projectors at movie theaters because it was fun.