Lenovo hints at new tablets, an 'intuitive keyboard' and more in IFA teaser video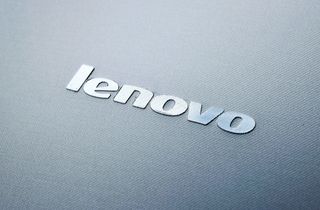 Lenovo is holding a press event on August 31 as part of IFA 2016 in Berlin, and a new teaser video hints at what the company will reveal on that date, including new tablets and a new type of keyboard.
The video, as posted on YouTube, is a montage of previous Lenovo products and press events, along with previously revealed prototypes of flexible tablet and smartphone displays. The video says that Lenovo will be showing "a new chapter in tablets" on August 31, along with "devices that blur the lines of creativity and productivity" and "a whole new kind of intuitive keyboard" which looks like it will be part of the company's notebook lineup.
Thanks to Tanzim for the tip!
Windows Central Newsletter
Get the best of Windows Central in in your inbox, every day!
Sounds exciting! Blow us away Lenovo!

Can't wait to see what the future holds.

Keyboard looks like -http://www.bastron.com.cn/products_detail.php?id=24&cid=1&search_key=&pa...

That keyboard seems similar to the Surface Type Cover for the Surface Pro 1 and Surface Pro 2, albeit a more improved version

Oooo ... someone subject Panos Panay to this video subliminally, so he wakes up in a sweat screaming "bendable Surface Phone!" before running off to the skunkworks ...

If what's on that video is what Lenovo is actually bringing to the table boy it's time to start considering their products only if they run windows/mobile

Mobile would be great, even if wishful thinking its nice to imagine

Mobile on W10 wouldn't quite match what seems to be Lenovo's marketing strategy on mobile. They're using the Lenovo branding exclusively for low budget phones in Android, while using the Motorola branding for high end. Making a Lenovo W10 high end would be at odds with that. And I don't think they'd use different marketing approach between Android and W10.

It's always nice to have a dream :)

Well then they could use the power of the Motorola branding to release a mid-range or premium W10M devices.

Please Lenovo, make a moto windows 10 mobile!

The buttons were optical and not mechanical. That's revolutionary.

Lenovo Yoga tablets are good when they have Windows10 on it, not so good if they come with Android OS. I'm hoping this year they abandon Android tablet development permanently for all their tablet division. Windows 10 is the way to go.

You wanna say..they are crap with Android. All droids are crap. Did you exp the Lenovo Miix 3 8 ? It's yummmyyyy !! I never quite understood the non detachable tablet/ notebook. Way too heavy to be a tablet and a touchscreen regular notebook makes no sense. Detachables is the real thing !
Windows Central Newsletter
Thank you for signing up to Windows Central. You will receive a verification email shortly.
There was a problem. Please refresh the page and try again.