Lenovo promises to sell 'cleaner, safer PCs'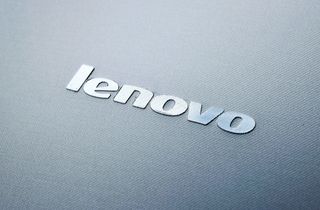 Lenovo is promising to sell "cleaner, safer PCs" from now on, following the news earlier this month that some of its Windows-based laptops had the adware program Superfish installed. Lenovo is also offering owners of its Superfish-installed PCs some free security from McAfee.
Lenovo pledged to "significantly reduce preloaded applications" on their PCs in the future, including upcoming products with Windows 10. Here is Lenovo's new statement in full:
Source: Lenovo (opens in new tab)
Awesome, free McAfee. - not.

In all fairness though they do make some fine pcs

That we now know are infested with crapware/spyware.

We're sorry about the crapware. Have some free crapware.

Please, it's not nice to make people shoot milk out their nose. I've got to stop drinking milk at the computer. * shuts down to clean things up. *

I think anything from McAfee sould be reclassified as a virus. Any computer that has it installed becomes unusuable. If you ever get a computer with McAfee on it, remember this command "FrmInst.exe /forceuninstall" ;)

LOL, McAfee. Do they have a free AOL disc to throw in there too?

https://www.youtube.com/watch?v=vvr9AMWEU-c

Free McAfee? Yeah, for like 6 months, which makes you dependent on it and then you feel even more pressured to purchase it when it runs out. Sounds like McAfee offered that up for them and probably PAID them to offer it "pre-installed" (bloatware) so that McAfee could make more money in the long run. Yeah, that's the first thing I uninstalled on my new laptop, right after installing Revo Uninstaller Pro to make sure it was uninstalled properly. McAfee tried to leave behind over 500 files and over 200 registry entries after it's install program finished. KRA P WARE!

That's why I always fresh install the OS for my family when they get new PC's.

Interesting that they STILL aren't prepared to just 'un-disable' Windows Defender thats ALLREADY INSTALLED and is legitimately free unlike the McCrappey stuff that gets you at most 2-3 month then u have to pay.

https://m.youtube.com/watch?v=bKgf5PaBzyg

Meh... Just wait and see...

So what ? The damage is already done. You have lost your piece of reputation you had.

This move was expected. Cure for the damage as they didn't had any other way out..!!

If anything, this was the only way they could redeem themselves. I would buy from them now, knowing that no software is preloaded. However if they ever went back on that then they would be finished.

As a Best Buy computer salesman, Lenovo has dropped off my #1 recommendation. Asus is at the top now. Actually, Lenovo was #2. Surface Pro 3 was #1 but most customers balk at the cost.

How about selling hardware on the needs of the customer rather than your recommendation list :O

Don't tell him how to do his job.

Encourage him to not give the consumers what they need, but what he likes?

He's recommending. His opinion of which is the best choice.

Just like sales reps at AT&T, Verizon etc recommend anything but Windows phone due to their preference rather than what would be best for customer requirements.

Why not? The carriers for cell phones do it all the time.

And that makes it okay does it?

That's my point, its called s-a-r-c-a-s-m...say it slow....it may sink in.

The customers need a computer for a certain price. Most likely it isn't a gaming laptop. So, he is recommending the manufaturer he thinks is most reliable. The internal components are pretty much the same on all these computers. A low end PC is a commodity product and it more about the build quality and the amount of crapware that distinguishes the brands.

Doubtful any customer wants a new PC filled with bloatware. ...

Having a brand preference as a sales person is totally fine. Any customer who has a really specific need/want is going to do their research first and not need help choosing. Most of the people who want a sales person's opinion would likely be happy with the hardware specs and functionality of any brand as long as they're pointed at the right level of specs for what they want to do (remember, each brand has a wide range and they're very competitive with each other). I'm sure if the customer really wanted something that only Lenovo could provide, hink3000 wouldn't try to talk them out of it, but I'm guessing most of the customers are saying something like "I want something good for my kid who is going to college", or "I want to pay bills and watch cat videos", in which case any new computer will do.

When people say Surface Pro 3 is expensive then usually because they don't understand it has a core CPU and digitizer (among other things). Many tablets have low performance Atom cpu's and they think it's comparable. You should explain that to customers and then show them the price of the Yoga 3 Pro and XPS 13 touch...

'core' CPU does not mean much either ;)
Sold my Zenbook UX31A after snagging a Lenovo Edge E540 dirt cheap. Sure I miss having a nice screen, build quality, etc, but the performance difference!


No, I don't think its a misunderstanding of specs for the sp3, its the money...one can buy a cheap touch screen computer and us any ole stylus, most people dont need/care for benefits of n-trig...so they'd rather keep the cash.

You should try explaining that they are getting both a laptop and tablet. Tell them they are getting a $600 laptop that has specs and build quality better than any other $600 laptop and a $400 tabet that can outperform any tablet on the market. If you look at it that way, it is reasonably priced.

Oh, except then you also have to mention they need to purchase a keyboard. That will be another $129 please.

Ain't happenin, people are not filthy rich or willing to splash down a grand or more when they can get a like minded yoga.

Whoa, no bloatware?!?! This is huge... They're the #1 PC manufacturer!

They didn't say that. They said less. They also lie.

From press release that you didn't read: "Our standard image will only include the operating system and related software, software required to make hardware work well (read: Drivers).... This should eliminate what our industry calls bloatware or adware"

and after what you quoted, they say "Lenovo applications" also known as the 1-15 Lenovo applications that are preinstalled, further known as bloatware to most consumers.

That's talking about stuff like their AnyPen apps...

I hope not. Someday I still have to get around to removing some of the annoying helper applications from my Yoga 2 Pro. They're not keeping me from doing my job, but I'd rather not see them because I don't need them. The real frustration was whatever Reader application they had installed that's supposed to look like Microsoft Office--it was an ad for itself and not that good. No likey. Except for those things I love my Lenovo PC.

I will say, though, that I do like one feature of the Lenovo Energy Manager panel. Conservation Mode allows you to prevent the battery from charging above 60 percent--useful to help preserve the battery if it's in continuous plugged-in service.

I don't buy it at all... Anything could fall under their "Lenovo applications" description.

Aything that they make. What they won't install is 3rd party applications. You might consider their application as not useful, but they are harmless and easy to uninstall. It's the third party crap that slows down your computer, can be difficult to uninstall, and can be potentially dangerous.

Bring on the "Signature Editions"!

One thing to note is how everyone is ready for Windows 10 and are already welcoming it. Developers and PC makers. They are naming it in their official statements. That's significant, according to me.

Security from McAfee? Riiiight. This just goes to show they really don't mean anything. OEMs are a joke. Even my $1000 Dell has be cleaned when pulled out of the box.

Only way to get a machine without the bloat is to get from MS Store. Or so they say.

Microsoft's Signature Series is the way to go.

So frustrating when my friends ask my recommendation and I tell them to buy from the MS Store to avoid crapware then they turn around and buy from a big box store because it's cheaper. The PC is filled with crap and they say Windows stink. Then to put salt in the wound they'll often pay 2x as much for a Mac and say how great it is.

The signature PC really aren't more expensive. I bought the XPS13 for less than what dell was offering and I got the 10% education discount on top of that. The only issue is that they have only certain models available as signature editions and most of them are higher end models. I'm guessing your friends not only went to a box store but also got a budget pc. So, they got crapware, low specs, and cheap build quality.

Exactly. That crapware pays down the price for the budget PC as well.

You are s​O right! I deal with that ever day at work and it drives me crazy as well. I have explained this very situation over and over again.

You have a license key - just install the system yourself. takes 60 minutes

Not at all easy with 8 on many brand name PCs. There is no product key you can easily find (its all in the UEFI) and installing of your own DVD/USB/ISO mostly doesn't find that key. Thats if you can even get it to boot from your own media anyway thanks to MS's attempts to force manufacturers to lock out linux with SecureBoot.

There should be one Lenovo Hub app that takes a user to a download page to select OPTIONAL "Lenovo Apps" to install instead of having Lenovo applications (could be 1-15 applications) preinstalled. Also, it would be nice for Lenovo to NOT auto pin some of heir applications to the task bar just for users to have to un-pin them or come to IT as say "Where did this come from? I didn't install it, why is it there?" and so forth. Lenovo doesn't see their massive suite of applications as bloatware.

I'm not Lenovo so I don't need "luck". I personally buy Signature devices except for the one time I didn't....... and it was a Lenovo Yoga 2..... that turned out to have Superfish. First and last time Lenovo customer here, even thought the Yoga 2 was for my wife. I'm not up in arms or emotional over it. We all choose to buy what we want. We gave Lenovo a chance, our first computer in about a decade with bloatware and not only did it come with bloatware that I uninstalled, it came with adware and a controversy. Maybe if I was a long time Lenovo customer, I would be inclined to continue business with them but I am not. I only bought the Yoga 2 for the pricepoint and features that my wife needed since we donated her excellent Toshiba laptop. Best Buy was near by and she needed a laptop/tablet the same day. I'll just go back to Signature devices and call it a day so this doesn't affect me but I do care about other people so I would like to see the changes that Lenovo announced and more as they recieve feedback. I'll provide my feedback to them and hopefully it will be considered. Live. Learn. Adjust.

I just want them to promise to sell a W10 smartphone, and actually market it❗

I'd like Lenovo and LG to get a few phones in the market. I fell in love with the LG Panther and bought the LG Optimus 7, but we haven't seen anything else since then! I wouldn't mind a Lenovo W10 phone either, their tablets look pretty sleek these days. Lenovo, make this happen!

Exactly! Lets not forget Sony.

Yeah, because they would NEVER treat their customers like crap and install unwanted spyware or rootkits via any of their products... Sony also seem great at securing their own IT systems right, and have NEVER let mass user data and information get stolen. Oh, wait...

Lol! Dude, relax.... Remember, this is WP still...
........
Hey, but you might have a point... Microsoft still has a lot of details to discuss about their plans for mobile... They might be planning on giving OEM's, and Carriers, more freedom with WP10... Never thought about that..

Great move. Now Microsoft needs to encourage other manufacturers to do the same. Though with what happened, it's highly probable these hardware makers won't take any risks from now on.

Yeah... Every OEM should have to do this

They can't encourage them to do anything unless they want to be hit by another antitrust lawsuit...

Unfortunately this is very true. But the MS Signature series is at least one solution.

Unfortunately not available everywhere.

They probably can now. The antitrust terms fromt eh original case have expired now and they really can't be considered a monopoly anymore since tablet and smartphone sales outnumber PCs considerably and are competitors to PC in the consumer market. I doubt the justice department would file a suit for trying to give consumers a better experience.

They weren't fined for being a monopoly. There's nothing inherently illegal about being a monopoly. Microsoft got fined because they made it harder for third party software to compete and gave their own software a significant advantage. Doing what the OP suggested could get them into another antitrust lawsuit.

They should offer to help market any PC that is signature. They can highlight PC that are the best in commercials. Make the signature edition an important thing to look for like what intel did with the intel inside logo.

Dell and hp all have crapware too they all do pretty sad if they added less crap ware I bet people would still be buying more laptops people only use mostly phones cause of the issues they had with crapware!

Not if you buy it from the Microsoft Store. They require all PCs sold their to have crapeare removed.

HP are dreadful, Dell is getting better, but my worst for junkware (nothing thats a threat to security though) would be toshiba. There were 34 seperate items in my Toshy when I bought it, including irritating crap whos only function was constant popups trying to sell more toshiba notebooks, sort of strange as I'd just bought one. And most of the junkware needs a reboot before you can move on to removing the next piece. Even reinstalling windows isn't quite the no-brainer it seems as their stupid model numbering system and small run lines each having almost identical models but no drivers means that its nigh on impossible to get the drivers you NEED to run much of their hardware.

Sorry Lenovo, I will never again buy a computer from you. I notice the operative word in your statement is "reduce" the number of installed crapware. Oh great so one or less pieces of useless software on a new machine.... yay. Microsoft Signature machines are my only recommendation for people.

Totally agree, especially about Signature PC's. I bought a Stream 7 and Stream 13 direct from Microsoft BECAUSE of the Signature Series. And even though I'm an IT guy, even I still don't want to spend hours trying to get rid of the crap. Buy cheap, get cheap....

I'm sorry, what was that? I was busy reading the number three entry here.
http://wctechblog.com/?p=3818

Its great that I can now tell the Apple and Linix fanboys that say they're OS's are less vulnerable otherwise. So glad that their arguments were disproven.

Installing windows from an image will do the same thing and you won't have to worry about driver and software compatability.

Just kidding people, I use both, I like both, otherwise I wouldn't be here.

Lenovo, then promise to sell only Signature Edition PCs. You know, the standard Microsoft set for non-crapware computers. I think the only manufacturer who did this outside of a Microsoft Store was Vizio.

Dell is surprisingly pretty clean these days. Probably a side effect of the manufacturer going private...

Blame Lenovo. Not their hardware. Use #AllLaptopsAreEqual to spread the word

Had this not have happened though they would continue to pile crapware into their pcs. You cant tell me someone in a huge IT company couldn't work out this would happen, they did it and hoped it'd go unnoticed.

I think a better idea than turning over all of your contact information for 6 months of free bloatware would be a utility that removes all of the crapware and bloatware they've installed on their computers, and then moving forward don't install crapware and bloatware on their computers.

Or just buy a PC with Microsoft Signature.

They should offer McCafé for life.

Why, other than me, has NOBODY mentioned that they just need to un-disable MS's FREE Windows Defender and not still get ppl to have crapware (McCrappy) and its nagware and useless junk on their PCs. Seriously, it already comes with windows but Lenovo and pretty much ALL OTHER manuafcturers actively disable it in order to push their preferred AV crapware.

Because windows defender doesn't find shit. Funnily enough, you get what you pay for.

After the horses have bolted....
Thank goodness I have no super fish on both my Lenovo AIO & my yoga 2 13!

The damage has been done and by doing what they did, they have lost all credibility. Did they honestly think they would get away with it indefinitely lol. I wonder what their fiscal numbers will look like this year.

REDUCE??? FUCK OFF. After such a giant failure how dare they say reduce?? The correct word should be ELIMINATE!!!!

From the article: "this should eliminate what the industry refers to as bloatware"

'The indusrty'. Says it all. The 'industry' DOESN'T consider ANY of that stuff as bloat, they consider it customer value adding and as product diferentiators. Hell, some of them still install realplayer FFs sake.

You got that wrong, jas00555: "security software" = bloatware.
"Lenovo applications" = crapware.
"certain applications customarily expected by users" = Foistware.


What did I get wrong? Lol I took a quote directly from the press release.

Yes, you posted it like QFE and supporting it since you didn't provide any further comment to it. So, if you agree with what Lenovo provides us with with that quote, then I do think you got it wrong.

What. The. Hell. Are. You. Saying? Crise said the correct word should've been to say eliminate bloatware, and I provided a quote directly from Lenovo where they did say that.

I lol'd at "visual discovery software"

Lenovo is in deep shit right now, hope nobody is buying new gadgets of Lenovo now these days.

Better late than never. This should have been there policy from the beginning!!

i don't know about you guys, but everytime i get a hold of a completely new PC i do a clean format with OEM version of windows from MS site. and i do that at least 5 times a year... than i install MS free antivirus, and that's all. no problems. ever. i only install those programs that are needed in order to have all the devices correctly installed (as seen in device manager)

Yeah, but most consumers don't do that, or don't know how. A soccer mom or somebody's Grandmother, who buys a new PC from a big box store, isn't going to know how to do a clean install of Windows.

"with OEM version of windows from MS site" Till recently you couldn't get a Windows 7 ISO from MS, so I'm curious how did you do that from the MS website before Windows 8? And how could you get an OEM version that way too?!

If you are completely reinstalling the OS five times a year you have bigger issues than a little bit of bloatware on your machine.

5 times a year i have friends of mine who buy new computer.. and they give it to me to give install fresh windows withouth bloatware. i love thinkpads. they come with 2 or 3 DVDs, and one is for windows, the other two are for crapware. when it asks you to insert the DVD2 you just press no :) well, for the last year or two i get the OEM version from MS website, before that i downloaded them from torrents. i think it's not illegal to download an OEM version, since you own a key :)

considering there is more chatter on the web on whether or not a dress is blue or white i doubt Lenovo or any other OEM could care less... Most people dont read tech blogs and are too self absorbed to care about anything but being "social"

Very true! Their definition of "tech" and "computers" is spelled "Facebook". However, tech moves so fast, it will be forgotten by the time Windows 10 laptops are out on the market this fall.

It will be forgotten till consumers do a seach online when they are up to buy a new PC. Then, they will certainly hesitate to buy from Lenovo when they'll read about all this. The damage is done and they sure need to do better than that to be atone by the market.

Uh, McAfee IS more crapware. No thanks, Lenovo.

Microsoft Signature is where it's at! I almost bought a Yoga2Pro when it was released, so glad I cancelled that order since it had this crap on it.

"...our standard image will only include the operating system and related software, software required to make hardware work well..., security software and Lenovo applications. This should eliminate what our industry calls "adware" and "bloatware." No it doesn't. "Lenovo Applications" = Bloatware. When will these manufacturers figure this out?

Doesn't matter. I never bought a Lenovo and never will.

Nice. They will remove some of their own brand software too. These 'brand' software are annoying too like the ones from Acer, Dell, HP, and Samsung. This means, when Windows 10 devices comes out, Lenovo will have the most 'stock' Windows 10 OS. Hopefully.

Glad to know that my Lenovo Thinkpad 8 Pro was not installed with Superfish.

Ok...i "promise" to buy them

Reputation once down, can never be 'EARNED' again.....

Just stop with the bloatware. Windows is cheap as heck now. Stop getting greedy.

Its not about greed. Even Lenovo have stated that they make sod all off this crapware. Its all about product diferentiation. To most people, the option to buy a PC with just windows on it compared to one that has 'free' software that does X Y and Z is, to them, a no-brainer. Of course they want extra stuff, and the manufacturers give it to them even though they only make at best an extra $2-3 per machine. So now that they can even get windows for free instead of paying the very small OEM cost like they had to in the past, they will still install this crapware because idiot consumers are so easily tricked into thinking 'free' means a good thing.

Even with this unfortunate situation, Lenovo isn't done. And not so in my eyes. I'm probably one of the minorities, but I'm always prepared (or mentally at least) that any of these tech companies can royally screw up at any moment. When Playstations network was hacked and I was somehow buying surfboards off the coast of Tahiti, I simply had to go through the process of getting my money back and still own a PS4 next to my Xbox One. I use that example because the market for Playstation has quickly forgotten that debacle. The same will happen here. I'd rather see what a company does in the face of adversity, lost of trust, then when their riding high and not thinking more. If this brings forward less "bloatware" on PCs, then it could eventually be a blessing in disguise. If other manufacturers follow their footsteps then its a win for all consumers. Of course, people will say its too late and that's perfectly fine. I just know this isn't the end of a major company screwing up. If you follow the auto industry, this is pretty much called a Recall. Lol. Toyota had vehicles accelerating on their own, Takata (major.supplier of airbags) has defective parts in a very large amount of vehicles and so on and so forth. We will see what Lenovo is made of in the coming months.

I just wish Microsoft would just provide a Windows 7/8.1/10 iso to consumer easily. So user have a choice to clean install.

They do that, or am I wrong? The OS is easy to download free, but you have a full stop once you enter the registration/serial number dialog window. I guess OEM keys do not work with Microsoft retail download iso though? Never tried myself.

They do. thurrott.com lists the places you can obtain them from. All you need is a product key (and turn off that stupid SecureBoot thing).

Lenovo could be crapware free...TODAY. They already have "Signature" machines at the Microsoft Store, so they already have those system images in production. They should offer THAT image to current customers instead of McAfee subscription.

I was under the impression that its MS that does that stuff, not Lenovo or any other OEM. They provide the PC and MS handles the rest.

I don't know how the process is handled, but wouldn't Lenovo have to hand over drivers, at least? Either way, it's clear that it can be done, so they should just do it. I bought my tablet through Microsoft store and will probably be the only place I buy Windows computers, from now on.

Well, once a virgin loses her virginity it's too late. It will never be the same again. Lets hope Lenovo can sell their promise to those that did not get popped.

I wouldn't want McAfee. But let the user choose what protection they want. I'd take malwarebytes. But I don't own a Lenovo so.. Lol

Well, at least this is a big company that admits it's error publicly, and issues an apology, which all then effects change right afterwards, is good. If it were Apple, there would be absolutely nothing but denial from Apple, and a fix to the situation would quitely appear in the next OSX update. It's happened so many times. I think it's nice that large tech corporations are starting to show a better public face. Baby steps.

Do you not remember the 6 months where the denied it and then the several days after it went mainstream where they lied and said it was actually there to benefit customers and posed no security risk? That's straight out of the Apple playbook.

I always format any new computer I buy, even deleting the recovery partition.

You are the people that we, in the second hand industry, hate.

They left out a step.

We are starting immediately, and by the time we launch our Windows 10 products, our standard image will only include the operating system and related software, software required to make hardware work well (for example, when we include unique hardware in our devices, like a 3D camera), security software and Lenovo applications.

..bundle adware and malware into Lenovo applications, then include them.

"security software and Lenovo applications", i.e., a preview version of McAfee (when there's no need for it with Windows Defender) and other crapware made by Lenovo will still come preinstalled. *Signs* "For some countries, certain applications customarily expected by users will also be included" should read: we'll still fill your PC up with other unwanted and unnecessary software to burn CDs and stuff.

Sorry... Will NEVER trust Lenovo again!!! LoL

I'd rather buy a clean PC from https://www.windowscentral.com/e?link=https2F%2Fclick.linksynergy.co...

Clean-er???? How about entirely crapware free. Signature?
Windows Central Newsletter
Get the best of Windows Central in in your inbox, every day!
Thank you for signing up to Windows Central. You will receive a verification email shortly.
There was a problem. Please refresh the page and try again.