Lenovo ThinkPad X1 Tablet (3rd Gen) review: Working with style
A 2-in-1 that I don't want to stop using.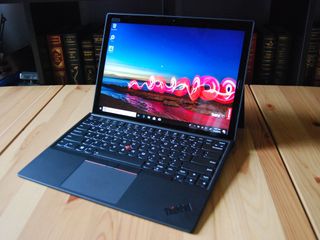 Lenovo's final piece of the ThinkPad X1 lineup is the Tablet, now in its third generation and looking just as svelte as its companions, the X1 Carbon and X1 Yoga. It now looks more than ever like the Surface Pro — no more detachable modules that snap onto the keyboard dock with an adapter, no more reverse kickstand — and it has more recent 8th Gen Intel hardware.
So how well does it perform on an everyday basis? I used the X1 Tablet for about a week and came away impressed. I thought the second-gen version was more suited to those who need a ThinkPad, but this refreshed model can no doubt fit into the hands of just about anyone. Let's find out why.
About this review
Lenovo loaned Windows Central a review unit of the third-gen ThinkPad X1 Tablet. This specific model has inside an 8th Gen Intel Core i7-8650U vPro processor (CPU), 16GB of DDR3-1866MHz RAM, and a 512GB PCIe solid-state drive (SSD). Expect to pay about $1,750 for this exact configuration, including ThinkPad Pen Pro and the attachable keyboard and touchpad. Other models start at about $1,270.
Lenovo ThinkPad X1 Tablet review hardware and specifications
Swipe to scroll horizontally
Category
XX
Processor
8th Gen Intel Core i7-8650U vPro
Quad-core
Display
13-inch
3,000 x 2,000 resolution (QHD+)
1200:1 contrast ratio
3:2 aspect ratio
400 nits brightness
RAM
16GB DDR3-1866MHz
Storage
512GB Samsung PM981 PCIe SSD
Graphics
Intel UHD Graphics 620
Ports
Two Thunderbolt 3
Nano SIM
microSD card reader
3.5 mm audio
Speakers
Front-facing
Dual 1W
Wireless
Intel Dual Band Wireless-AC 8265
802.11ac (2 x 2)
Bluetooth 4.1
Camera
Front-facing 2MP
Rear-facing 8MP
Keyboard
Backlit
Touchpad
Precision
Biometrics
Fingerprint reader
IR camera (optional)
Battery
42Wh
Weight
Tablet: 1.96 pounds (0.89 kg)
With keyboard: 2.8 pounds (1.27 kg)
Dimensions
Tablet: 11.97 in x 8.9 in x 0.35 in
(304.1 mm x 226 mm x 8.9 mm)
With keyboard: 11.97 in x 8.9 in x 0.59 in
(304.1 mm x 226 mm x 15.1 mm)
Lenovo ThinkPad X1 Tablet design
The ThinkPad X1 Tablet has been refined further to bring this third-generation model that resembles closely the Surface Pro. It now has a kickstand with 170 degrees of motion that deploys from the middle of the rear chassis instead of the bottom. This allows for a slight tilt to the tablet when drawing flat at a desk, but can also hold the display nearly vertically when typing or viewing media.
Without the keyboard attached, the tablet is just 0.35 inches (8.9 mm) thick, and the ThinkPad smooth black finish does a good job of making it appear even thinner than that. It does weigh a bit more than the second-gen X1 Tablet, but it now has a larger, higher-res display. The manual power button is set into the side of the tablet to cut down on accidental presses when in your hands, and there's also a volume control nearby.
Image 1 of 2
On the other side, you have two Thunderbolt 3 ports (one is used for charging), a Kensington lock slot, a 3.5mm audio jack, and a port for Nano SIM if you choose to add LTE connectivity at checkout. The two Thunderbolt 3 ports have four PCIe lanes each — allowing you to connect displays, eGPUs, docks, etc. — and will hold up well into the future, but I had to find a USB-C to USB-A adapter as soon as I wanted to use my monitor calibration tool. No doubt this issue will arise plenty more times.
The back panel of the tablet has six screws that hold it in place. Remove them and you have access to the battery and SSD, allowing for tinkering or small repairs for those interested. The SSD can be swapped out at home, allowing you to save a bit of money at checkout, but the RAM is soldered onto the board.
Image 1 of 2
On the face of the tablet, set into the bezel, we have a fingerprint reader for Windows Hello and a 2MP front-facing webcam. It really does a decent job grabbing stills or video — I wouldn't be embarrassed using it for a meeting — and the rear-facing camera comes out even better at 8MP. There is an option to add an IR camera to the mix, though the review unit did not have one. There are speakers on either side of the display that also face out; they get loud, but they sound quite hollow.
This device has gone through the ThinkPad gauntlet including 12 military-grade durability tests, and it seems solid and well-built. There's not much flex at all in the body despite the thinness, and all the lines flow together well. It looks like a classic 2-in-1, but it has that recognizable ThinkPad aura to it that's hard to deny.
Lenovo ThinkPad X1 Tablet keyboard and touchpad
The X1 Tablet really isn't complete without the removable keyboard and touchpad. It attaches with Pogo pin connectors and is held in place magnetically. There's a second set of magnets that will hold the keyboard at an angle, but you can also have it lie flat on a table. It has three levels of backlight and an automatic sensor, though with it enabled I just didn't see a backlight at all when I could have used one.
Lenovo makes great use of space, delivering a true ThinkPad keyboard complete with cupped keys and a comfortable typing experience. There's no doubt less travel here compared to the X1 Yoga or X1 Carbon, but that's expected from something so thin. I didn't have any issues using it to type a lot of words.
It's covered in a sort of rubberized finish that has a bit of grip to it, which is far from the Alcantara fabric covering the Surface Pro Type Cover. It's a toss-up for me which one is better, but if you've had a bad experience with the fabric getting grimy over time, the material on the X1 Tablet's keyboard seems much more resilient and much easier to wipe down.
For ThinkPad enthusiasts, the TrackPoint system remains untouched. That little red nub in the middle of the keyboard works as it should, and the physical buttons above the touchpad likewise operate as usual. A large Precision touchpad resides just below the physical buttons; its mylar surface slides and tracks well and I appreciate the size, but I often found that there was some lag between my input and my cursor.
Lenovo ThinkPad X1 Tablet display
Displays with 3:2 aspect ratios are starting to get a bit of traction, and I'm glad Lenovo decided to keep it here for the new generation. It has been tweaked, now sized at 13 inches and offering up a resolution of 3,000 x 2,000, and it's also brighter at about 400 nits. It has a glossy finish, though I was able to use it outdoors thanks to how bright it gets.
There is a good amount of bezel around all four sides, but on a 2-in-1 I think this matters less. Your thumbs have plenty of room when holding the tablet, and it seems like the high resolution draws your eye more to what's on the display than what's around it. Testing color accuracy, I came back with 99 percent sRGB and 75 percent AdobeRGB. This really is a beautiful display, and the added feature of dynamic brightness control really pushes it over the edge.
Image 1 of 2
Included in the package at no extra cost is an active pen that supposedly has 4,096 levels of pressure sensitivity and tilt sensing. It also supposedly has a rechargeable battery, but the fact that the one I got with the review unit takes an AAAA battery and doesn't seem to pick up on tilt makes me think I didn't receive the actual ThinkPad Pen Pro. In any case, gone is the clumsy USB-A clip that was used to attach your pen when not in use. Replacing it is another clumsy pen clip that this time has its own slot. It's still not ideal, but at least it doesn't take up a USB port anymore.
Lenovo ThinkPad X1 Tablet performance
The review unit has inside an 8th Gen Intel Core i7-8650U vPro CPU and TPM chip for some added security and administration features, and it likewise delivers four cores of power for serious multitasking. I played videos while I typed and browsed the web and didn't notice a hitch in performance. The added benefit of 16GB of RAM no doubt helps.
There is a fan to help with heat management, and while you will notice it if you're in an otherwise quiet room, I was surprised with how smoothly it runs. The upper back of the tablet is where most of the heat can be felt when under load, but there was nothing awful. It gets warm, but not warm enough that you have to think twice about handling it as a tablet.
The battery is a bit of a letdown — I noted the same thing in the second-gen review — offering up only about six or seven hours of life when going about usual business at about half brightness. If you were trying to stream a movie outside during the day with brightness cranked all the way up, that number would no doubt drop considerably. It's a shame you can't leave your charger behind when heading to the office.
CPU
Geekbench 4.0 benchmarks (higher is better)
Swipe to scroll horizontally
| Device | CPU | Single core | Multi core |
| --- | --- | --- | --- |
| Lenovo ThinkPad X1 Tablet | i7-8650U | 4,971 | 14,289 |
| Microsoft Surface Pro | i7-7660U | 4,513 | 9,346 |
| Lenovo ThinkPad X1 Carbon | i7-8650U | 5,025 | 14,178 |
| Dell XPS 13 (9370) | i7-8550U | 4,681 | 14,816 |
| Lenovo Yoga 730 13 | i5-8250U | 4,178 | 13,354 |
| Lenovo ThinkPad X280 | i5-8250U | 4,061 | 13,017 |
| LG gram 15 | i7-8550U | 5,033 | 12,906 |
| Samsung Notebook 9 Pro 15 | i7-7500U | 4,431 | 8,669 |
Four cores in the 8th Gen Intel CPU allow for heavy multitasking, and it performed well in benchmark testing. No problems here.
GPU
Geekbench 4.0 OpenCL (higher is better)
Swipe to scroll horizontally
| Device | Compute score |
| --- | --- |
| Lenovo ThinkPad X1 Tablet | 22,211 |
| Microsoft Surface Pro | 30,678 |
| Lenovo Yoga 730 13 | 21,000 |
| Lenovo ThinkPad X280 | 21,142 |
| LG gram 15 | 22,334 |
| Samsung Notebook 9 Pro 15 | 19,769 |
The integrated UHD Graphics 620 does a decent job, but it doesn't compete with the Surface Pro's Iris Plus graphics. If you needed it, an eGPU could be attached thanks to Thunderbolt 3 ports with four lanes of PCIe.
PCMark
PCMark (Home Conventional 3.0)
Swipe to scroll horizontally
| Device | Score |
| --- | --- |
| Lenovo ThinkPad X1 Tablet | 3,059 |
| Microsoft Surface Pro | 3,055 |
| Lenovo Yoga 730 13 | 3,121 |
| Lenovo ThinkPad X280 | 3,335 |
| LG gram 15 | 3,395 |
| Samsung Notebook 9 Pro 15 | 3,542 |
The PCMark Home Conventional test measures how well the hardware in a laptop works together to accomplish usual tasks. The score here was lower than I expected, but it's still decent and matches the Surface Pro.
SSD
CrystalDiskMark (higher is better)
Swipe to scroll horizontally
| Device | Read | Write |
| --- | --- | --- |
| Lenovo ThinkPad X1 Tablet | 3,398.1 MB/s | 1,946.6 MB/s |
| Microsoft Surface Pro | 1,284 MB/s | 963 MB/s |
| Lenovo Yoga 730 13 | 2,790.6 MB/s | 506.8 MB/s |
| Lenovo ThinkPad X280 | 3,366.1 MB/s | 1,901.5 MB/s |
| LG gram 15 | 554.1 MB/s | 449.6 MB/s |
| Samsung Notebook 9 Pro 15 | 549.9 MB/s | 519.3 MB/s |
The Samsung PM981 SSD here delivers outstanding speed for both write and read. Availability will usually determine which SSD you get inside your laptop, so this performance might not be guaranteed across all X1 Tablets.
Lenovo ThinkPad X1 Tablet review: Conclusion
Lenovo has brought the X1 Tablet closer than ever to the Surface Pro with this third generation, removing some of the more business-oriented features — extra battery or projector modules — for a streamlined device. It looks fantastic with its thin chassis and ThinkPad style, the display has gotten bigger and better, and performance is up to snuff. There's also a copycat kickstand design that has a wide range of movement.
The battery, however, won't last through a workday, and the touchpad can be a bit finicky, often lagging the cursor behind input. I think the downsides are certainly outweighed here, especially when you start looking at prices. Models start at about $1,270, and the review model I have here costs about $1,750. Comparing a Surface Pro with similar specs (and with a Type Cover and Surface Pen added), you're looking at paying almost $700 more if you opt for Microsoft's device.
Overall, I think the X1 Tablet can certainly stand with its X1 Carbon and X1 Yoga siblings. If you're in the market for a 2-in-1, this should be near the top of your list.
Pros:
Higher-res, larger display.
3:2 aspect ratio.
Great performance.
Comfortable keyboard.
Can be opened for DIY upgrades.
Cons:
Battery won't last a workday.
Odd touchpad performance.
Still has a flimsy pen holder.
Get the Windows Central Newsletter
All the latest news, reviews, and guides for Windows and Xbox diehards.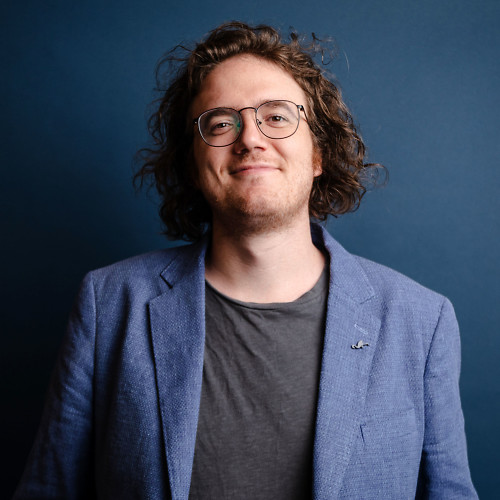 Senior Editor, Laptop Reviews
Cale Hunt is formerly a Senior Editor at Windows Central. He focuses mainly on laptop reviews, news, and accessory coverage. He's been reviewing laptops and accessories full-time since 2016, with hundreds of reviews published for Windows Central. He is an avid PC gamer and multi-platform user, and spends most of his time either tinkering with or writing about tech.