Lenovo's ThinkPad product roadmap gets leaked, shows new X1 Tablet due in Feb. 2016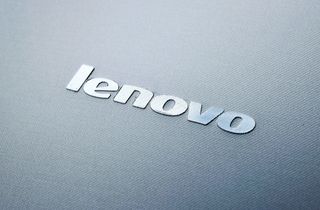 Lenovo is the world's biggest maker of Windows PCs, and the company has a bunch of upcoming products in the pipeline. That's the indication from an alleged slide that shows Lenovo's upcoming ThinkPad product lineup for late 2015 and early 2016.
As posted by WinFuture, the slide shows a number of average-looking business notebooks, but it also shows the 12-inch ThinkPad X1 Tablet, which is due in February 2016. It's being aimed at enterprise customers and looks, at least at first glance, that it could be a competitor to Microsoft's Surface Pro lineup of tablets.
The slide also shows the unannounced 14-inch ThinkPad X1 Yoga notebook, due in December 2015. It's described as a "Premium thin-and-light" laptop with the Yoga-based rotating hinge.
Finally, another leaked slide shows that Lenovo apparently plans to update its ThinkPad X1 Carbon notebook in the second quarter of 2016, but it will include support for wireless charging via a dock that will be launched sometime in January. It's important to note that these slides have not been confirmed as the real deal by Lenovo so take them with a grain of salt.
Source: Winfuture.de
Windows Central Newsletter
Get the best of Windows Central in in your inbox, every day!
If the X1 Carbon fits in my Thinkpad dock and comes with a trackpoint - I am sold. Should be a good replacement for my T420

The only thing i hate from thinkpad lineup is the placement of the 'ctrl' key. They are very tempting, but the 'fn' key placed at the corner is a big NO.

Is it really that big deal?

Unfortunately, Yes. because i use 'ctrl' key a lot. Photoshop, ilustrator, counter strike, and simple things like copy and paste.

Yes it's a big deal. Why do you think there is a mod in the bios to switch the ctrl and fn key? The Gen 1 had the CORRECT placements. Then in the Gen 3, they fiipped it. Not sure what they were smoking. They also removed the status LED's and physical volume buttons, and got rid of the SD card reader to cut cost. Complete garbage. I only bought Gen 3 because I rather support Lenovo than cRapple. Hopefully, with the Gen 4 version, they'll make all the right moves.

Just download a program (or mess with the registry yourself) to remap the keys and you're gold.

No need to do that, just switch the Fn and Ctrl Key in the BIOS. Btw., I like the placement better this way, but it's just personal preference...

Really??!!, didn't know i can do that. Thanks, mate :)

Finally, more ThinkPad Yogas. If they retain the stylus then one of those might be my next laptop.

If the Surface Book is off my list, then these will do.

The X1 tablet is also interesting as close to Surface design but with possible addons accessories.

How come people are still excited. I thought they will all ditch windows for google chrome and android after onedrive?

If this roadmap is true, lenovo lost itself I thought. The x1 yoga showed here may conflict with yoga 460? And if x1 tablet is 12-inch which I thought it is employed to replace helix, which model will be the counterpart of surfacebook? Apparently, people welcome 16:10 or 3:2 display appear, but it seems not to be the main consideration of thinkpad now.
Windows Central Newsletter
Thank you for signing up to Windows Central. You will receive a verification email shortly.
There was a problem. Please refresh the page and try again.