LIMBO and Threes! are now available for Xbox One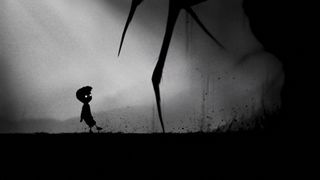 Ready for some weekend gaming? Well, today Microsoft released two new games for Xbox One to help you enjoy a weekend in front of your console a bit more. The first game, LIMBO, debuted on the Xbox 360 and has since mad its appearance on other platforms. The second of the bunch, Threes!, debuted on iOS and today lands on its first console.
LIMBO
LIMBO from Playdead Studios is one of the biggest indie games to date. It has been praised for its simplicity of controls and unique art style. Having won tons of awards and the studio already developing their next game, we thought we saw the last of this game. Microsoft, however had something up their sleeves. About two weeks ago, they surprised every Xbox One early adopter with a free copy of LIMBO, and today it is available to all Xbox One owners via purchase.
LIMBO is a puzzle platformer in which the controls are simply jumping or pulling objects. At the beginning of the game, you wake up in the middle of a forest to find that your sister has gone missing. As you make your way through the forest (which eventually becomes a crumbling city) you encounter mysterious creatures and humans that try to bring your journey to an end.
If you haven't played through LIMBO before now is your chance. Personally it is in my top 3 indie games and is easily worth the $10 price.
LIMBO – Xbox One – 212.46 MB – Xbox Store

(opens in new tab)

– $9.99
Threes!
Threes! is a puzzle game from Sirvo, in which the object of the game is to reach a high score before the board is full. You play on a four-by-four grid, and you slide tiles to combine matching numbers that are all multiples of three. Each tile has its own personality and new personalities appear when new tiles are created.
This is the first time Threes! has been playable on a console after it won hundreds of awards when it launched on iOS. One of the really cool things about Threes! is that it is a snappable game. This means that while you are watching TV or Netflix you can actually have the game snapped and be playing it at the same time.
I have Threes! on my iPad and it is a joy to play but I still somehow feel like most of that joy will be lost without a touchscreen and the $6.99 price is a bit steep.
Threes! – Xbox One – 356.05 MB – Xbox Store

(opens in new tab)

– $6.99
Never played Limbo when it came out. Looking forward to playing it!

This was my first time playing it too, and I was excited to do so, as it is so often praised as one of the best indie puzzle platformers of the previous generation. Now, I'm not saying the game isn't good--it is good--but having played it and Max: The Curse of Brotherhood, I strongly feel that Max is the better game. I don't quite get why Max was so underappreciated. Limbo is good, but Max is very good. (also, Halo: Spartan Strike has been delayed...)

LIMBO is sooooooo good. The game play is really nice and the physics are fun, but the best part of the atmosphere. I own it in XBLA for 360, would be nice if I didn't have to repurchase it on my XBone.

You better! I put it in my list of must play games that I gave you.

LIMBO is a time killer. :) It's sound effects are awesome

I'd rather have it on my 1520! Played the PC version..

One may lead to the other. If mobile games (or apps) can be easily made xBox snappable games, then maybe there is more motivation to write then in Microsoft compatible tech. Build a universal app and it'll run on XBox, Windows, and Windows Phone. They may not care about Windows Phone. Even if they don't care about Windows phone, we get the app.

Limbo has been available for some time now

This is for the public release

I want to buy Limbo, but I know as soon as I get it, it will be in the Games for Gold deals.

I highly doubt Limbo will ever be a Games with Gold title on Xbox One because Micrsoft already gifted it to many Day One Xbox One buyers--most of who probably have Gold subscriptions as well. Thus, they'd receive a lot of flak if they double gifted it. In other words, you can probably feel safe buying it. It'll never be free via Games with Gold.

I thought limbo was free for early adopters or am I wrong

So, exactly like the article says? Yes, you are correct. Congratulations.

Got limbo free and its great!

Got my xbox one over a year ago and did not get a code... were there guidelines on how much of an early adopter you had to be or am I missing something?

So what's the compelling reason to pay $7 for a phone game with a billion free clones on any mobile OS? I just don't get the appeal.

I thought limbo was gonna be free?? The heck??

What for windows phone? I need it please! Do something. Hey Danial, forward my request for this game to launch on windows phone under Xbox soon.

I​ played through Limbo to the end on the 360, if your not crazy about it,.give it time,.it starts off a little slow but, it really moves along later. ​Its got a very good level of challenge, some of the later levels you will die a handful of times before you figure out the level. ​Its a well done game and no question worth playing through to the end ​ ​
Windows Central Newsletter
Thank you for signing up to Windows Central. You will receive a verification email shortly.
There was a problem. Please refresh the page and try again.