LIMBO and Threes! are now available for Xbox One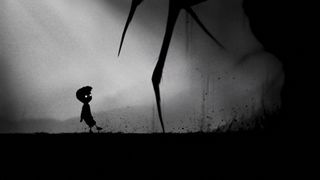 Ready for some weekend gaming? Well, today Microsoft released two new games for Xbox One to help you enjoy a weekend in front of your console a bit more. The first game, LIMBO, debuted on the Xbox 360 and has since mad its appearance on other platforms. The second of the bunch, Threes!, debuted on iOS and today lands on its first console.
LIMBO
LIMBO from Playdead Studios is one of the biggest indie games to date. It has been praised for its simplicity of controls and unique art style. Having won tons of awards and the studio already developing their next game, we thought we saw the last of this game. Microsoft, however had something up their sleeves. About two weeks ago, they surprised every Xbox One early adopter with a free copy of LIMBO, and today it is available to all Xbox One owners via purchase.
LIMBO is a puzzle platformer in which the controls are simply jumping or pulling objects. At the beginning of the game, you wake up in the middle of a forest to find that your sister has gone missing. As you make your way through the forest (which eventually becomes a crumbling city) you encounter mysterious creatures and humans that try to bring your journey to an end.
If you haven't played through LIMBO before now is your chance. Personally it is in my top 3 indie games and is easily worth the $10 price.
Threes!
Threes! is a puzzle game from Sirvo, in which the object of the game is to reach a high score before the board is full. You play on a four-by-four grid, and you slide tiles to combine matching numbers that are all multiples of three. Each tile has its own personality and new personalities appear when new tiles are created.
This is the first time Threes! has been playable on a console after it won hundreds of awards when it launched on iOS. One of the really cool things about Threes! is that it is a snappable game. This means that while you are watching TV or Netflix you can actually have the game snapped and be playing it at the same time.
I have Threes! on my iPad and it is a joy to play but I still somehow feel like most of that joy will be lost without a touchscreen and the $6.99 price is a bit steep.
Threes! – Xbox One – 356.05 MB – Xbox Store – $6.99
Get the Windows Central Newsletter
All the latest news, reviews, and guides for Windows and Xbox diehards.