Microsoft India teases imminent launch of Lumia 730 in the country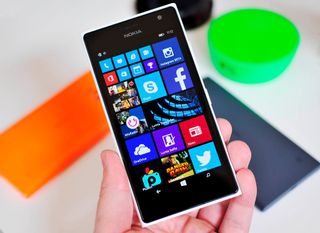 Microsoft is hosting a media event tomorrow in New Delhi, where the Redmond-based giant is scheduled to unveil the Lumia 830. While no details were provided as to whether the Lumia 730 will also be announced at the event, a tweet from Nokia India today suggests that an official launch for the selfie-focused device may be on the cards after all.
The tweet, which says, "If only life was a little wider", points to an imminent launch of the Lumia 730, which boasts a 5 MP front camera with a wide-angle lens. The background in the image teased by Microsoft India features India Gate, a war memorial located in New Delhi, where Microsoft is scheduled to hold the media event tomorrow.
There hasn't been any indication as to how much the Lumia 730 would cost in India, although considering its mid-range hardware, it is likely that the device will cost anywhere between ₹15,000 ($250) to ₹20,000 ($340).
What do you guys think is a good price for the Lumia 730 in India? Let us know in the comments below.
Source: Twitter (Nokia India)
Thanks Devarshi for the heads up!
Windows Central Newsletter
Get the best of Windows Central in in your inbox, every day!
Harish Jonnalagadda is a Senior Editor overseeing Asia for Android Central, Windows Central's sister site. When not reviewing phones, he's testing PC hardware, including video cards, motherboards, gaming accessories, and keyboards.
It was leaked Rs 14500 as confirmed..! Fingers crossed ✌

If launched at 14.5k, I'll be the first one to buy.

Might buy 5 of them. But I'm in UK.. Hopefully there will be some on eBay soon ;)

Any price over 14k will make this a mediocre seller considering Moto G sells at 13k.

Firstly you should choose the OS. I bet if this is priced at 8k, still the Moto G will sell a lot better. (doesn't even mean it's better)

For 8k, android one is more the enough

androids marketing is bullshit. apni kismat apne haath. ehat chutiyapa.govt should ban them.

If that was the case, Lumia 520 would have never been a bestseller. Its not about the OS at all, its about the specs at the price point.

Heah, still it doesn't sell better than all the low cost androids. People buy 520 because it's packed with a light OS. Most people who bought cheap phones, went for android and didn't care that the 520 was way better, they just chose the OS first.

Nokia name still has a lot of value and respect in India, good pricing would beat competetion.

Should be around ₹15k - ₹17k

More than 16k means people would prefer Moto G2..

Don't forget some good display phones like Alcatel and Mi3 are around the same price... Anything less than 15K is a deal for me...

16k would be a great price, I'll order on day one...

lack of dolby support is the problem otherwise I would go for 730. i love dolby supoort on windows phone. aashish according to my preference dikhi don't shibu Dolby is wanted.

I want a dual sim Lumia, 1320 has grown old, 830 would have been the best deal if it were in dual sim, so will go for 730, I'll miss glance too which is an awesome feature in windows

Gonna get the 730 day after tomorrow ;)

Feel like i am in India already

Unveil it. Okay!
But please launch it soon as well _/\_

Around 16k will be a good value for money

Awesome! Should be priced around 15k

Should I replace my 920 with a 730?

That would be a 830 that you're are looking for

honrstly i dont see big difference in 730 with 830 apart from the camera module. if you are a camera freak go for 830 else you can save many bucks opting for 730 which is almost identical to 830 in terms of specifications and good value for money too.....MS really f**ked up this time...they should have either made 830 screen 1080p or the processor a snapdragon 600 (800 would be high end) really....lumia 830 has nothing apart from the camera to boast of to 730. and spending almost 9000rs extra for better camera makes no sense...cause the 730 has a very large camera sensor too only the megapixels are less although one could argue that 830 has pureviw technology

Material and Screen Size are the two of big differences between Lumia 730 and 830.

Not sure about the material tht u r talking of, bt yes screen is really different. 830 has IPS-LCD while 730 has AMOLED display producing sharper colors. Also just being .3" smaller in size than the 830 makes no signifiacnt difference! Also both of them have the same 720p resolution but then that might be okay for phones upto 18k but beyond that we expect 1080p.........Hats off to Nokia and Microsoft for such a market capturing device as the 730 which generally is out of stock twice in a week on online stores while contrary to that, a foolishly priced 830 -_-

Waiting to upgrade my 720. Will be good if L730 is priced below 16k. May get attracted to L830 if the same is in the range of 25k

Planning to buy a 720 as an alternative to my 1520. Would be using it mainly for calls as my 1520 is for my internet SIM. Is 720 a good deal?

No doubt. L720 is very good phone. I lost one after 6 months of using but bought the same model again and using happily from last 13 months.

I hope MS prise it below 15k to compete with G2. And dose this have live folders? I mean WP 8.1.1?

16k for Lumia 730 and around 25k for Lumia 830

L730 should be priced around 11k to 13k .... It ll rule the windows phone market by this price.

It will rule the entire market not just the WP market :)

Considering its specifications, 12-14k. Direct competition with the Moto G 2014.

Does 730 supports 'hey cortana' feature??

No. It needs snapdragon 8xx (1520, 930, etc)

no. It is only for the phones having snapdragon 800 + chipsets

No, required Snapdragon 8xx series.

Android one phones with 1.3 ghz quad core mediatek processors can respond to 'ok google'.. Why cant windows phones do the same?

They can't do it hands free. Only moto x have the hands free OK Google right now. Posted via the Windows Phone Central App for Android

To do that you still have to open Google now from that bar on the homescreen.. Kinda defeats the purpose..

I dont think soo that MS will launch L730 below 15k..
It will cost around 17k.

it will be dead on arrival for 17K


Nope bro 730 doesn't support 'hey Cortana'.

No Lumia 730 would not support hey Cortana... Phones with snapdragon 80x will support hey Cortana

Are you sure that it requires snapdragon 8xx for hey cortana...??
I think it is just an update to cortana....so nokia lumia 730 will probably have this feature...!!

14k is the best price for This mobile.

16000 would be a great price

Around 15k is the only price point that could make it a hit.

I like this dual sim Posted via the Windows Phone Central App for Android

12k for the 730 if MS knows what's good for them.

Here, in manila Philippines the price of Lumia 1520 is almost 60% cheaper now compared to its price when it was first introduced here. What happened? Nokia and Microsoft should protect their buyers. It's just a matter of half a year, now the price has been cut like that??? It seems that MS don't really care. When I first bought this Lumia 1520 last April, its price is about 30,000 pesos. Now they're (the store) selling it at around 9,000 pesos.??? I feel aggrieved and cheated!

You know you'll pay a premium fee for being an early adaptor, right ;-) Posted via Windows Phone Central App

And MS is known to screw early adaptors. #wp7.5

Where the hell here in the Philippines did you see that 1520 is priced at Ph9000?! I would have grab one in a heart beat if that is true! Even online retailers, i.e. kimstore, have the 1520 still priced between 19-21k.

Check electroworld gadget store, the price ranged from 9 to 12k, it started just 2 days ago. Though it might not be for long.

it's the Lumia 1320 that is on sale for P9,000.00 not 1520

Launch Lumia 735 also... I will buy it

Man this 730/735 looks really good. Its a perfect bang for your buck phone. With a real selling point of a 5MP front camera it has huge potential to entice people from other platforms.

i think it will take couple of days....for the availibility...bcoz not a single piece of 730,830 are shipped in to the country.

It should be around 14k coz phones with same or even better features cost same....it shouldn't exceed more than ₹15500 or it'll be overpriced......but still its a lovely looking phone......

Wish I can taste everything I want to.Solidifying my patience for a high end successor of 930/1020.Till then no lust for eye catching devices.

Even they have teased about #Lumia830. Link: https://twitter.com/NokiaIndia/status/516914526055194625

We already knew about the launch of the Lumia 830 as the media invite suggests it. What wasn't known was whether the Lumia 730 will also make its debut at tomorrow's event.

Correct. Do you guys cover the event? Any information on the live telecast?

Don't know about a webcast, but Abhishek will be attending the event.

No it is the bad price. I hope Microsoft low the rate to 13000 to 16000 between.

Anything between 15k -17k is a good deal in India... It is more than that then it is big let down...

Will buy if cost between 13000-15000

I know phones' prices don't get stuck on a particular amount, but at least they should should not lower the value right away. We are all aware that iPhones' prices don't go down easily, they have higher resale value. That's what I mean with "protecting the customers' property".

Why would you want to resale your property? It's a phone not a car!

I broke my 720's screen today! :'(

Allah has commanded you to upgrade to 730...;)

That's the catch, I cannot, got to wait till Ramadan :'|

Lumia 930 ? When will that come in India?

I ant waiting for it any longer, my friend will send me one over from US

Price should be less than 15k Posted via the Windows Phone Central App for Android

Lumia 1020 is available in flipkart for Rs 28K

They aren't even of the same category.. if you want a good camera to take amazing photos as a photographer or as a hobby, go for the 1020. If you are a teenager who wants awesome selfies or a "selfie enthusiast" or just want a cheap but good enough Lumia device then go for 730.

Nokia Lumia 630 dual sim is retailing for around ₹9k, processor is same in both Lumia 630 and 730 , almost same screen size... Premium spec's of 730 over 630 are HD Display, front selfie cam,flash for back camera, little bit bigger battery... It should not be priced more than moto G.... ₹13k would be sweet price.

930 should be coming soon.

You don't have 930 in India yet? Seriously?

if they price it under 15K then it will be great! even 14,999 is a deal! Just place it below 15k.


Why the Nokia Logo on the mobile?? I thought this would have Microsoft Logo on it!

It will be less than 15k rupees. My bet.

If offered with Android Os for 12k and Windows Os with 15k i will go for Windows. Love ❤ Windows Os.

I would like to upgrade to 730 only because 720 doesn't have enough ram

Hey guys... What do u feel about l1320

If you can't afford the extra for the L1520 and are wanting a 6" screen then L1320 is fine. Lower specs mean nothing on an optimized platform (eg, Apple iphone6) and will only be a fraction longer loading apps/games and battery will cope much better on 720p screen. You will notice its 720p and not 1080p on such a large display. Good luck with it. WP ftw

When in India?........ Lol had to be done.... Sorry Indian people

Seeing it's competing with Moto G it'd be around ₹13500. But think, they'll sell it around ₹18000.

Yey! india and then next stop Philippines :)

Hey guys... Can't comment on numbers... As per Microsoft pricing strategy. The device will be available for less than the cost of lumia 720.

Launch it here in the Philippines, too, Microsoft! That would be a good pre-Christmas and pre-birthday gift for myself!
Windows Central Newsletter
Thank you for signing up to Windows Central. You will receive a verification email shortly.
There was a problem. Please refresh the page and try again.