New this week on Xbox One: The Walking: Michonne, Far Cry Primal, and more!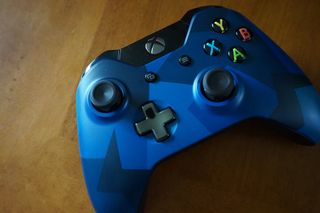 Every week, new games are released for the Xbox One. Whether they are indie titles or AAA titles, we want to make sure they're on your radar. So get your wallet ready and clear some space on your hard drive. Let's take a look at what's coming out this week for Xbox One.
Far Cry Primal
Far Cry Primal is the latest installment in the Far Cry series yet this takes the open-world game on a new adventure. Instead of being on some remote island in the middle of nowhere, this time, around you'll find yourself exploring Central Europe during the Mesolithic period. That means no guns, grenades, or vehicles and instead, you are forced to craft weapons of your own such as axes, spears, and bows.
In Far Cry Primal you play as Takkar, who's hunting party was ambushed and then left for the dead in the middle of nowhere. During the encounter, Takkar realizes he can tame animals and that he can use it to his advantage. Are you ready to help Takkar rise to power?
Far Cry Primal lands on the Xbox One on February 23.
Plants vs. Zombies Garden Warfare 2
Plants vs. Zombies Garden Warfare 2 doesn't stray too far from the original game which became a surprise hit when it launched back in 2014. Perhaps the biggest change is that you can now play every game mode alone instead of always being in a multiplayer match.
To spice things up, PVZGW2 now includes six new classes for Plants and Zombies and a plethora of new game modes for you to play, but the most notable is the Backyard Battleground. In this mode, you can free-roam a "hub" in which you can complete story missions or take on one of the many mini-games.
Plants vs. Zombies Garden Warfare 2 is now available on Xbox One.
The Walking Dead: Michonne
The Walking Dead: Michonne is a three episode event that follows Michonne as she goes on a solo journey to fight some personal demons. The game takes place during the period in the comic book where Michonne leaves Rick, the group, and even her trusty katana to go soul-searching.
The game doesn't stray from its traditional Telltale Walking Dead style, but it's neat to see Michonne slaying Walkers with her Katana. As of now, only the first episode is available, but the last two episodes will be releasing in March and April.
The Walking Dead: Michonne is available now on Xbox One. . See at Xbox Store
Agatha Christe: The ABC Murders
Agatha Christie: The ABC Murders is an investigative adventure that's based on the novel of the same name. You play as the famous detective, Hercule Poirot, as he finds himself hunting down a mysterious killer who goes by the name of "ABC".
In The ABC Murders, you will investigate the crime scene and complete puzzles to find clues. You can also interrogate potential suspects and collect information based off of things that they say or don't say.
You can grab Agatha Christie: The ABC Murders now for your Xbox One.
Get the Windows Central Newsletter
All the latest news, reviews, and guides for Windows and Xbox diehards.