Our predictions for Microsoft in 2018
The year 2017 has come to an end, which means it's time to look forward and predict what the year ahead is going to bring.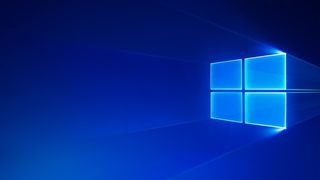 (Image credit: Microsoft)
With just a couple of week to go, 2017 is winding down, and sights are beginning to be set on the new year ahead. 2017 was an exciting year for Microsoft. With creators being at the forefront of Windows updates, Microsoft establishing itself in the laptop category with Surface Laptop, and desktop apps coming to the Microsoft Store on a much larger scale; It's been an incredibly busy year. But now it's time to look to the future and predict what 2018 will bring within the Microsoft realm.
Microsoft software
Let's start with Windows 10. I suspect that in 2018, Microsoft will focus a lot on being productive within Windows. We already know features like Timeline and Cloud Clipboard will help us be more productive across devices, and I suspect that trend will continue with features like Windows Sets. My first bold prediction is that Microsoft will call Redstone 4 the "Windows 10 Productivity Update" given the sudden focus on building features that keep us more productive.
On the surface, I anticipate Microsoft will continue to clean-up the UI in Windows 10 throughout 2018. Fluent Design is already well in-effect with the latest Redstone 4 Insider Preview builds, and that trend will only continue throughout 2018. In fact, with Redstone 5, I predict Microsoft will start taking some bolder risks with design; removing older, legacy features and behaviors in favor of a more minimalist approach to certain things.
For example, I wouldn't be surprised to see Microsoft redesign the System Tray, giving it a more minimal appearance and moving a lot of the excess stuff into a new Control Center area. This Control Center is something we've written about before, and according to our sources is now part of a much bigger effort. It'll include things like quick-actions, possibly tray icons, a volume slider, and even HomeHub functions that can be configured. I also suspect we'll see some big changes to the Start menu, including improved customization options.
I predict that in 2018 we'll finally see Microsoft separate Cortana from the dedicated search function in Windows 10. Many users dislike how Cortana is integrated with search, and in 2018 I suspect Microsoft will finally do something about this. Microsoft will move Cortana into the Action Center, with quick access to a chat-based Cortana UI directly from the newly designed System Tray, leaving the dedicated search bar for search only.
Speaking of Cortana, I suspect Microsoft will finally start focusing on the Windows-based AI assistant in 2018, building new smart-AI features and improvements, and possibly bringing it to new markets. It's been a while since Cortana received any significant updates, so we'll be well-overdue some kind of improvement in 2018.
Of course, an obvious one to expect in 2018 is a brand new version of Office, as Microsoft has already announced that Office 2019 will be available in the second half of next year. I suspect Office 2019 will bring an updated design, likely featuring Fluent Design elements and connected animations for a more beautiful user-experience. That's assuming Microsoft can get Fluent Design working within Win32 programs in time.
Existing Windows 10 Mobile handsets will continue to be left on the backburner, with even less support throughout 2018. We're already getting the cold shoulder from Microsoft officials when asked about future updates, and I don't expect this situation to improve in 2018. The platform will continue to fall further behind the rest of Windows 10, and eventually be left in the cold just like Windows RT.
Regarding Windows Core OS and CShell, I suspect both of these will be ready in some capacity in 2018. I don't expect to see it on Windows desktop, but I'm relatively confident Windows Core OS and CShell will be ready in 2018 for Microsoft's rumored foldable dual-screened device. The foldable device will likely be Microsoft's first product to ship with a version of Windows 10 built with Windows Core OS and rocking CShell.
Microsoft hardware
Speaking of Microsoft's foldable device, I continue to hear that this device is pegged for launch sometime in 2018. If so, I predict it'll be released in the second-half of 2018, likely towards the end of the year to give Microsoft as much time as possible to perfect the product before launch. The device will be portable, with two screens, pen support, and even telephony capabilities.
Also in 2018, I anticipate we'll see a refreshed Surface Studio with updated specifications, and maybe even a SKU that's a little more affordable as to make the product more accessible to a wider audience. To many, the original Surface Studio was just too expensive, so hopefully, Microsoft will create a version that's more affordable in 2018. Also, and this is an obvious one; Microsoft will adopt USB-C in some capacity on all future Surface products. We may also see a new, more powerful Surface Dock in 2018 too.
It's possible that we'll also see a new Surface Hub, running a brand new version of Windows 10, utilizing CShell and built with Windows Core OS. In fact, it may even have tie-ins with Microsoft's foldable device. Similarly, this project, like the foldable device, may find itself slipping in 2019, however. I don't expect we'll see any major updates to the Surface Pro, Surface Laptop or Surface Book in 2018, as those products were only just recently updated or announced. I also don't think we'll see any new non-pro Surface 4 device in 2018 either.
Many suspect we won't hear anything about Microsoft's next head mounted display until 2019, but Alex Kipman said back in October that head mounted displays that can do both virtual and augmented reality aren't too far into the future. Perhaps something along those lines will make an appearance in 2018?
Regarding Xbox, I've not heard of any new products on the horizon for 2018. I do know Microsoft is working on a new Xbox product codenamed Scarlett, but whether Microsoft is planning to release it next year is unknown. We also don't know much about the Scarlett project itself, so we're going to keep digging for information on that.
What do you predict?
That's our predictions for 2018, but we want to know what you're predicting will happen next year in the realm of Microsoft news! Let us know in the comments.
Get the Windows Central Newsletter
All the latest news, reviews, and guides for Windows and Xbox diehards.
Zac Bowden is a Senior Editor at Windows Central. Bringing you exclusive coverage into the world of Windows on PCs, tablets, phones, and more. Also an avid collector of rare Microsoft prototype devices! Keep in touch on Twitter: @zacbowden.