Here's how Microsoft's crackdown on 'revenge porn' is going so far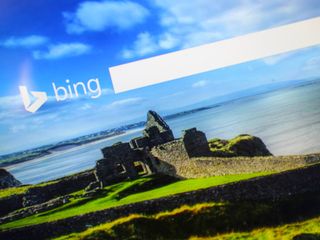 (Image credit: Windows Central)
Microsoft has issued an update on its efforts to fight "revenge porn" content on its online services. It stated that it approved 63% of the requests to remove such content on Bing, Xbox Live and OneDrive during the first six months of those efforts.
Microsoft first set up a website in July 2015 to allow anyone to request any nude or sexually explicit photos or videos that have been shared without their permission to be taken down from the company's services. In a blog post this week (opens in new tab), the company stated:
Microsoft will issue updates on those requests every six months, with the next report for the first half of 2016 to be posted in September on its Transparency Hub site. Microsoft has also posted a new video that offers more information to consumers on how they can send their own requests to take down this kind of content.
Get the Windows Central Newsletter
All the latest news, reviews, and guides for Windows and Xbox diehards.
OT: Windows Central its planned for Xbox One?

Didn't expect this article here. Haha

How many investigators enjoyed the revenge porn ?

Sounds like someone is projecting. Have something to confess?

You know........they have to watch it to make sure its actually revengeporn.......god i would love that job. lol

Today on Windows Central, confessions of lonely commenters.

oh Daniel....don't act like you don't know....lol mmmmhmmm I loves me some revengeporn on a friday mornin.....lmao

What if the pre-req of the job was that you or someone in your family or friends were the victim of such atrocity, pretty sure the love will not be the same.

That's sick .better see a psychiatrist.

This is awesome. It's great to know that a technology company takes vital steps to ensure a person's privacy is of utmost concern to a company, especially with such a sensitive topic like this. Go Microsoft. :)

Around 2011,Microsoft was doing a research on some kind of bra,was that posted too on this site?

Yeah bro, I also wonder what happened to that research? What did they came out with?

Plot twist. Microsoft came up with the initiative so they could easily access the 'stuff'

Google also doing the same thing like revenge porn removal.. even FB also doing the same thing. Posted via the Windows Central App for Android

Imo, personal responsibility should come into play. You don't want something out there don't send it to someone. Common sense

But it's usually just people trusting other people and later said people turn out to be ******** that can't accept breakups or just share the stuff to hurt the girls they were with

Actually, it's not that cut and dry. It's not always about people willingly sharing photos and videos. You do have malicious people that will record or take pictures of people nude or having sex, without that person's knowledge. Yes, there many people that allow people close to them to take these photos and video, and with that in mind, should always be in the mindset that it can be shared or accessed intentionally or unintentionally. People do not always take the best measures to ensure private content is secure from prying eyes. Then again, the best practice, as you said, would be to never intentionally allow yourself to be recorded or photographed.

I don't get it, how is file on OneDrive can be seen on the web without the owner sharing it.

reading comprehension: "...the actual content when shared on OneDrive or Xbox Live"

This is the first time I knew about this effort. Microsoft needs to improve their ability to share with the public. Posted via the Windows Central App for Android

Actually, it was well covered when they first announced the initiative. I remember because I had never heard of revenge porn. I think I saw it on Good Morning America or the local news station.

Thank you John for posting this. I know some people will sadly troll these articles but by posting this you are raising awareness for everyone else that revenge poon is a problem and unacceptable and that it is an issue that everyone needs to take responsibility for. It damages lives. If people want to use porn, use consented porn, that's ok but not stuff that was posted to hurt someone's feelings and make them feel bad about their selves. And trolls are jerks because posting stuff like this blames the victim and makes them feel like somehow it's their fault and they deserved it. I'm glad to see that companies like Microsoft are addressing he problem openly and that people are not afraid to openly support that :)

Good move on behalf of Microsoft.