Microsoft begins sign-off process for the Windows 10 Anniversary Update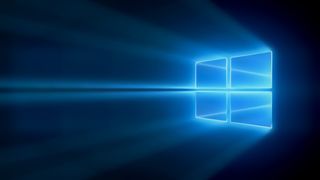 Microsoft has officially kicked off the internal sign-off process for the Windows 10 'Anniversary Update', which after several months of development is almost ready for the public. Internal sources have confirmed to me that build 14384 is the first 'release to manufacturing' or RTM candidate build to have been compiled and that we should have a final build ready for the public by the end of next week if everything goes well.
For those who don't know, the sign-off process is a phase of the development cycle where Microsoft compiles "RTM candidate" builds, puts them through some internal tests, and whichever build comes out on top is usually deemed the "final build" or "RTM" (although Microsoft doesn't like using the term "RTM" anymore due to the new Windows as a Service (WaaS) paradigm).
Regardless, the sign-off process can take around a week or so, with a best case scenario being a few days.
With build 14384 being the first RTM candidate (for both PC and mobile), it could, of course, end up being the final build. However, as build 14384 was only flighted internally this morning, it's too early to tell whether said build passed all the tests. We'll keep you updated, but if history is anything to go by, there'll be a few more RTM candidates compiled and tested before a final build is selected.
It's a super awesome time to be a Microsoft fan right now, with the 'Anniversary Update' almost ready for prime-time, Insiders can expect to receive the final bits at least a couple weeks before August 2 to test and submit feedback, making sure the final build is indeed good enough for the public.
Now that the 'Anniversary Update' is pretty much done with development, the focus is fast shifting over to Redstone 2, the next update for Windows 10 set for launch in early 2017. As I reported yesterday, my sources are telling me the latest internal RS2 builds are being compiled in the 148xx range, with plans to get RS2 builds out to Insiders by mid-to-late August at the earliest.
Zac Bowden is a Senior Editor at Windows Central. Bringing you exclusive coverage into the world of Windows 10 on PCs, tablets, phones, and more. Also an avid collector of rare Microsoft prototype devices! Keep in touch on Twitter: @zacbowden.
I just hope they've finally figured out what causes Wi-Fi to randomly stop working, requiring a reboot to fix it.

That's been an issue for as long as I can remember. I've lost hope in them ever addressing it.

It is... and it's costing people money when they think they're on Wi-Fi and are consuming large amounts of data, only to realize hours in that you just pushed your mobile data plan over its limit. And for that reason alone, it should be one of their top priorities to fix. It's also not like it's happening just to some people. It's happening to *everyone* with Windows 10 Mobile. And for people who don't think it's happening to them, they probably just don't realize it. I usually realize it when my phone is warmer than usual and I look up at the status line.

Actually never happened to me. And I'd notice, because I never use wi-fi AND data at the same time.

Hmmm... I wonder then if it doesn't actually happen with mobile data disabled! You may well be onto something here. I may have to give this a try.

Huh. Perhaps. Honestly, I don't want to try it (wi-fi and data at the same time) if that's the case haha

That's a feature on iOS. It's called "WiFi Assist".

Just turn wifi on manually instead of scheduled.

Unfortunately, that doesn't actually help. The problem still happens. I will say it is not happening as often on the two phones in our household as at first release. But it's definitely still happening at least 3-4 times weekly.

This also happens with my surface pro 4...but i usally get to reconnect without restarting..

It's only happened to me once, data turned on by itself when I had it disabled. That was within the first couple of days of upgrading to W10m. After a couple of resets and turning off background apps etc, it hasn't happened again. I'm occasionally comparing phone-reported usage vs carrier-reported usage to double-check.

It won't use your mobile data if its turned off. One mistake people seem to do is they forget that data is still enabled despite being connected to WiFi. It's best to disable data once connected to WiFi, so if WiFi stops working (phone issue or internet issue) it won't then jump to the next available source... Your data. It's best to only enable it when you need it. It also saves a bit of battery. You can very easily set it up so the mobile data option is on your quick actions menu in action centre. Then you can quickly enable or disable when convenient.

i never had this problem also... im using lumia 950 and im from Finland im using mobile data and wifi at the same time...when there is wifi it will join to the wifi that i have allowed to join into and when there is no wifi it will switch to mobile data...

I've never had wifi issues too. All good here. 3 different Lumia's 1020, 650, 535.

I have dual sim 950 XL and don't have the issue either..

I can say with 100 percent certainty it is not happening to me.

Never happned to me either...I do not schedule the wifi to turn after an hour and so forth.

This issue unfortunately is in between being random and being uncommon that people claim that issue doesn't exist or already "fixed". The Wi-Fi issue won't just result to unintended mobile data usage, but it can cause a user to return nor ditch W10M altogether. This is a fundamental issue that affects the normal basic usability of a smartphone.

Agreed. I have heard of a number of people returning their Lumia 950 and 950 XL for exactly this reason.

Never happened to me on either or...or better yet any since 920 days

Curious... how much time do you spend on Wi-Fi continuously? Because I usually only notice this happening after being connected and using it for an extended period. Also, are you on a newer or an older phone?

All 920, 1020, 650, 520, 950, 950XL...when at home or in the office....wifi only

I'm seeing a trend here... so for everyone not seeing this issue, do you all tend to turn off mobile data so it doesn't automatically take over from Wi-Fi when you drop out of Wi-Fi range?

nope, I do not turn off mobile data, wifi has priority over cell data.

One thing I remember to trigger this issue, at least on my case before, is this happened after using Mobile Hotspot then later on Wi-Fi doesn't work anymore.

only older builds, such as 8 * 8.1 had geofencing, then stripped and scheduled wifi task still remains.

I miss Geofencing feature which is a shame this is missing on W10M. They should bring this back.

And I never use this feature so I'll try it out and see what happens.

Nope. Left on and works fine on Dual sim 950xl here

For me Mobile Data is ALWAYS OFF.
And as I said before, no wifi issues in the 3 year of using Lumia's 1020, 650, 535, 520, 720, 540.. And o know what the people 'claim' this issue to be and there's a good chance many have this issue.

Jessicator, I'm on the 929/Icon and I've never seen this issue. Rock solid WiFi at all times. I use lots of hotspots around town. Never ever seen a WiFi issue. Mobile data its always enabled. Wifi is the only thing I toggle simply because I don't always prefer wifi at work.

Just bumped my 640 to fast ring last night. This morning, no Wi-Fi. Checked the router and it's fine. Never had this problem on release preview builds. I decided to upgrade despite knowing this was likely to happen because I have plenty of data, but it's still dumb.

Happens to be allll the time on my Lumia 950. It's really bad.

@Dan really? any on-demand apps? and or wifi sense on?

Was happening a lot with my 950, updating the firmware on my ROUTER fixed the problem, apparently the 5GHz driver in the router (Archer C7) caused the problem, TP-Link hadn't released an update after W10 launched, I put on Gargoyle third party firmware (based on openwrt, which is linux and uses an up to date kernel) and no problems since, makes me wonder if the problem is poorly implemented n or ac standards in certain routers that were released before the protocols were standardised, in which case it might not be microsofts fault! In any case check that the router's up to date!

This is an important point. I had some pretty severe WiFi issues with my Lumia 640 that turned out to be related to router firmware. While it may be within Microsoft's ability to aleviate some of this on the device side (e.g. network stack, wireless adapter drivers, etc.), it's not uncommon for router configuration and/or firmware to play a big part in compatibility, even if the box/specs/standards say everything should be fine and dandy.

Wait, really? Never aware of that. Considering that 950 and 950 XL are flagship devices, means it supposed to be well supported and relatively more reliable.

Actually if you read here at most recent posts lumia 950 and XL version will get a firmware update that adds the double tap to wake drivers for the phone and fixes wifi as i read about it!

My carrier sends me a SMS whenever I start using Mobile Data. Sometimes I'm at home on WiFi and I suddenly get the SMS from my carrier saying I started using Mobile Data. That's how I know it happens to me. Im using a Lumia 640 with W10. (it also happened with W8.1)

Just turn off Mobile Data permanently. Wont happen then.

Never assume it happens to everyone, it doesn't

You're absolutely right, and next time I visit my local Microsoft Store, I will definitely be letting the employee that confidently told me it's affecting everyone on all Windows 10 Mobile builds know that it's actually *not* happening to everyone (if I see him there, that is).

Disable data when you're in a wifi area, worse case scenario you'll go offline and get a message. Better than using your data Posted via the Windows Central App for Android

Give us an example of what you would download on Wi-Fi, which then Windows change to cell data.
Reason being that builds only download on Wi-Fi.
I'd assume at some point all your apps would get to be up to date.

Never happened to me either, I lose Bluetooth occasionally, but not wi-fi

I don't even have mobile data, just wifi. Never happened to me.

Never happen to me on production builds, If on Redstone I know it's an issue as I have a second phone with no credit on it! So know when WiFi is not working! It's the risks you take being an insider

Never happen to me on production builds, If on Redstone I know it's an issue as I have a second phone with no credit on it! So know when WiFi is not working! It's the risks you take being an insider

Lets hope final release to be stable only.

This issue even happened to me recently on TH build which leads me to forcefully reset my device as the restarting doesn't work to "fix" the issue. This Wi-Fi problem must be fundamental to networking stack and must be fixed if it still not. It's a huge frustration that can cause a user to return the device and ditch W10M device to something else.

did you wipe the device and try again..?

No. If Microsoft comes out and says that's the only solution, then I will consider doing that. It would just be *way* too inconvenient to do that... particularly if the solution involves wiping and *not* restoring from a backup.

but you do understand if your on a TP build then, there is bugs...it is stated clearly when signing up via WIP

I'd completely agree with your comment if my phone was running an Insider build. But it's not. I rely far too much on my phone for work to run a preview build on it. Every time a new Insider build comes out, I keep my eye out for "fixed the Wi-Fi issue", but each time, it is still listed under known issues and that people affected need to upvote the issue in Feedback so they can collect more telemetry from those devices pertaining to that issue.

Which phone and OS build do you have? Also double check...your wifi settings. Is wifi sense on? and or is it being turned on manually or scheduled?

I've tried manually or scheduled... happens both ways. I have a Lumia 950, as does my wife. We both have the same issue. We are both on the latest Threshold update. When build 14384 hits, I may give in and jump onto the Insider Fast track. I've been on the Fast track on my laptop since before the initial release. But I'm okay with that because on the laptop, there's usually things you can do to work around major bugs. On the phone, things are locked down a lot more, so there's a lot more risk involved.

Oh, yes... it is... meant to mention that :)

read it carefully, I do suggest to turn it off

Just like any OS on any device..IOS, Android, and yes WP10

Resetting essentially wipes my device, but not reflashing the OS with Recovery Tool. It did fix the problem, at least for now it seems. I don't know if this hidden bug lurking around still waiting to cause issues to completely disable Wi-Fi. I have no idea for now if this is random (which is more annoying and harder to trace) or because of Mobile Hotspot related bug. It just running latest patch of build 10586. So this is not because of a beta OS. If this hidden bug fixed on Redstone, then great. I probably missed the changelog acknowledging this issue.

That's one of the most annoying things about my SP4, but it starts working again after turning wifi off and then back on.

driver is up2date? Also how is your network config'd DHCP via router or server?

On my 640, everything works fine, but on my notebook, wifi randomly stops working. Mostly after going to sleep for a while.

I can confirm that this issue is fixed on my Asus Tablet. At one point, It was so frequent I thought I had nothing to loose and installed the latest anniversary update and voilà, fixed.

I'm on the latest release version, and regularly lose wifi or worse...the cellular connection. The only fix seems to be a reboot. :( It's rather annoying, and moving me closer to Android (shudder).

Same thing happens on the desktop. Except with desktop, we don't need to reboot, just unplug/replug the wifi adapter. You can't do that on a phone or laptop. If you are comfortable with administrator command line, I can offer a NET command to simply reset your wifi adapter. Won't cure the MS problem, but might save you from having to re-boot each time. Donna (who replaced good old Gabe) over at MS apparently has some big red button she can push to release a new build to the fast ring... From what I understand, she has some crazy cat (feline) who also plays a role... Here's my thought: Let's slip the cat a small saucer of champagne so it will jump on the big red button and we can get build 1438xxx for ourselves! Lemme know if you want a rundown of some command line options... For example: <Right Click Start> Choose "Command Prompt (Admin)" in the resulting command promt window type: NETSH <enter> Your prompt wil change to netsh> type ? this will give you all the NETSH commands and options. Having wi-fi trouble? You can try NETSH INT IP RESET to reset all your Internet Protocol (IP) registry entires. Please be careful. NETSH is powerful. If you go to Win10 settings under the networking option, there is an option to reset ALL netowrking... Selecting this option actually runs 4 NETSH commands... NETSH ADVFIREWALL RESET
NETSH INT IP RESET
NETSH INT IPV6 RESET
NETSH WINSOCK RESET Don't do this unless you know what your getting into. Agree with everybody that MS should definately fix this. They know data cost $$. Let's get the next build going... Cheers, Mr. Joey

Bump this comment for those who need it.

It seems MS was reading the website. They just released Firmware update to fix Wi-Fi issue :)

Yeah, I saw that and cried a little. I've been checking for updates every 10 minutes or so since that article came out. And double tap to wake coming along for the ride? Yes, please!

I think it´s hardware problems, fail in the construction. I have all Lumia and Microsoft phones from 625 model and up, latest 950 XL, they have it all. And all is Nokia hardware and construction, I find a lot of week spots in these phones. Probably Microsoft did the same, and therefore decided to drop all old hardware and make new. I have bought two new Samsung Edge 7, they can operate auto data and auto wi-fi. When I jump from data outside and come to my home, it jumps automatickly to the wi-fi, it means I can walk and talk on Skype outside and keep the contact when I´m inside and catch wi-fi. This is impossible with all Lumia and Microsoft phones, I need to recal on Skype. By the way, I´m not impressed of these Samsung 7 Edge, only the monitor in daylaight, amazing. And the hardware is fast, but Android and the phone generally is far awauy from the top. WIndows 10 is absolutely more interesting, we just need the hardware. Believe me the Nokia / lumia hardvare is not good.

The problem has been confirmed to be fixed in the Lumia 950/950XL firmware currently starting to be pushed out this afternoon. :-)

I've yet to have that issue but I'm surprised our test builds are so close to the current internal test builds. Insider indeed. Pretty cool.

I have never experienced this issue on my 950XL. Is it for specific device only?

The enemy of good is better! Posted via the Windows Central App for Android

I am very excited for the update. I have a test virtual machine with Windows 10 and insider program. Seems really cool.

Need direct keyboard shortcut for virtual desktops

Win + Alt + right/left arrow keys. I may be wrong.

It's Ctrl instead of Alt.

as in windows +1 or windows + 2..so forth

Ctrl + Windows + D for a new desktop Ctrl + Windows + F4 to close the current desktop Ctrl + Windows + left/right to switch to the previous/next desktop

For example....Desktop 1, 2, 3, 4 , 5....= Windows + 1 for desktop 1...Command post..

That doesn't work as far as I know.

exactly...that's why ..need not want. :)

Ah, I see, sorry for not understanding you there.

This would only be hindered by the lack of an "eleven" key :D

For me its unfortunate that I cant enjoy AU as I am using 630 and guess nothing new will be added to my device in terms of features from AU.

dan how about a video or an article with what's new and different in one year pass

Any idea what features or changes are planned for Mobile for Redstone 2,3? I don't recall reading about anything yet. It's probably too early.

The majority of planned features for RS are coming with RS2 and RS3 , RS1 focused on internal stability and core requirements.

RS2 for Mobile rumors say landscape homescreen, Multi-window/splitscreen and some other things. How much of it is true no idea.

If I remember correctly RS1: desktop focus, visuals and tweaks to the Windows core RS2: mobile focus and convergence with desktop RS3: desktop again? No details known so far. I hope tabbed UI for explorer, office, etc I like Windows 10 RS1 a lot. Major advance have been made since last year

"super awesome time for be a Microsoft fan right now" - not if you're still putting up with a Windows Phone..

Exactly what I was thinking!

He was talking about Microsoft fans which you are obvious not.

So, they really didn't listen our Action Center feedback, about aero/transparent background not pitch black.

Wouldn't be great regarding text readability. And outlined text in such a platform (to counter readability issues) wouldn't look great

Did you see any readability problem with iPhone Notification Center? It would be same

Considering that Apple in general use more aggressive levels of blur, it doesn't impact much on readability since anything under it blurred so much that it makes indistinguishable blend colors. The effect used on Windows currently still not blurred enough that anything visually complex under it still pretty much retains the shape, on loosing details because of slight blur. If they change the blur levels to what Apple uses, then I might also want it, especially on PC. Still the concern of performance impact for W10M is still questionable. We are still dealing with optimization issues which they trying to solve, but not nearly same level of WP8 did.

Not to mention possible performance issues with Aero built in to Action Center

This is also what I'm concerned about. Does W10M have necessary components and optimizations to render the blurred transparency live without bad impact to performance of the device, will it make good use of GPU? I rather to have them sort out to improve the Design Language in general since it's quite a mess right now which is still doesn't know what it really wants to be or what is really MDL. When the design language is sorted out, the aesthetics can improved universally, as long as you let the designers supervise and deals with anything related to UI and aesthetics, not just leaving them in the back corner during the actual development not doing much to help. I also rather call them longer but more specific "blurred transparency" or "translucency" than calling them more broadly as Aero, which we a design language used back in Vista and 7. Heck even 8 and 8.1 on desktop still a remnant of Aero, they just flattened it and disables the transparency on windows while Taskbars lost translucency effect. Calling it Aero sounds like suggesting to return literal Aero design, unless that's your intent.

Heard from someone at MSPU it had mostly to do with performance on lower-end Windows 10 Mobile devices.And desktops probably won't get it because of it (consistency between devices).

I am not sure about any more graphical interface improvements in this Redstone, but once I saw ms engineer has reported(not official) that they would take consideration of 'start screen landscape mode' and other most voted interface changes. No worries there will be Redstone 2 , 3 •••••

Is this really much of an update? Hope Redstone 2 is more exciting.

This sounds like no insider build to be expected this week

Dona sakar stated that there will be a new build in this week or next week.

She actually teased a new build just now; so it's coming today ;).

I'm very excited and this is due to the fact that the present build I'm running is absolutely awesome regarding battery life. That is why I am earnestly waiting for the next build before the Anniversary Update.

Hope they will activate apps for websites in next build.

So 14384 anniversary build replaces 10586.xxx of release preview and production builds?

It will, at least we will see it first on Release Preview and when all things goes well (crossing my fingers), it will then pushed to Production Ring.

Yes all rings(insider preview and production) will be under same build number to the date 'august 2' and there after insiders moves with RS 2 while production ring stays(not forever)

My Lumia 830 Drains battery in Redstone builds like crazy. i think i will wait a little before i update to Redstone.

Hopefully...no, they must fix the battery drain issue for those related devices before the actual release date and optimize it further that applies to all devices after gets fixed.

don't expect decent battery backup for windows 10 mobile, those days were gone, win10 had a lot of features when compared to win8.1, so it consumes a hell of a battery, if u have battery capacity of 2000-2500 mah its not enough, win10 need atleast 8GB internal memory, 3000mah+ batteries, high end processors....

This is simply not true. Totally depends on the user (SOT), apps, W10M version etc. On current 10586.420/456 builds i can pretty easily get 1,5-2 days on my Lumia 930. And my dad easily gets 2+ days on his Lumia 640. It does seem to be more storage hungry though. My dad's L640 gets 'insufficient storage' notifications sometimes. And obviously it runs better on a faster processor, same as on your desktop.

I can safely say I'm back to win8.1 battery life on the current redstone build. 640XL.

Having more features unless those features were really that power hungry in nature and implementation shouldn't necessarily all mean more consumer to power. Many of features we have should be simply nearly neutral to power consumption. If that's the case, then W10M just became as bad as the old Android days where battery drain was a big issue. iOS actually well featured OS if you get past on grid of icons, not as powerful as Android of course, but still manage to use battery efficiently on already small battery backup (which is a long complain to iPhone users to have bigger battery than making things thin). Key here is how it was being optimized, how t
good the power management is. If more features just simply means more power consumption, then there will be no battery efficiency as the OS evolves, it can get exponentially gets worst if more features being added. Yes, it's true to some extent that features requires some power but that depends on certain feature and how that feature is been optimize and how good the code is. I remember where I even revive old Galaxy S2 with Cyanogenmod that is Lollipop, replacing the stock rom. It pretty much have similar battery life with only minimal difference. Of course the battery has been replaced since the original one is already degraded. It's actually rather unexpected that the unofficial rom performs stable and bit snappy than the stock, of course it won't magically make it faster than it should be.

Its there any chances that we(mobile users) will get a blurred action centre as pc?

Hey and what about the release preview ring insiders. Will they also get updated to rs1 without opting fast ring.

Ofcourse, but the update isn't finalized yet. You will probably get it 1-2 weeks before August 2nd on Release Preview.

Very excited about RS2. They named 2017 as the year which they are going to focus on windows 10 mobile -mentioned in the build conference 2016-

Im waiting for rs1 on Lumia 540

Anyone can link me a version of esd decrypter that support surface hub windows 10 redstone? Today the file esd has been published but I didn't succeed in convert it to iso file. Thanks

So where is that 'big' impressive thing that was coming, she was talking about????

Can't wait hope it appears soon on fast ring.