Become a Microsoft Certified Solutions Expert for $39!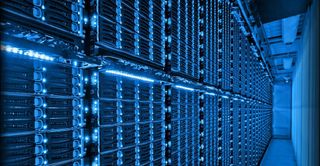 Obsessed with all things Microsoft? Looking to become a skilled IT specialist? Craving that extra little bit of certification excellence and legitimacy, but then you look at that $1,500 price tag for online courses and you're like…
… Yikes. Nevermind.
Be on your way to a high-paying IT career!
We don't blame you, and that's why Windows Central Digital Offers is so excited to announce the amazing savings you can get when you buy the Microsoft MCSE Server Admin Certification Training Bundle for 97% off its regular asking price.
TLDR; you'll pay only $39 for everything you'll need to prepare for Microsoft Windows Server 2012 R2 certification exams, which would that you would normally spend $1,500.
The Server Infrastructure Bundle is broken down into 5 separate courses:
Microsoft 70-410: Installing & Configuring Windows Server 2012 will help you with the basics of becoming an expert with skills like installing and configuring servers, configuring print and document services, installing domain controllers, and more.
Microsoft 70-411: Administering Windows Server 2012 is designed to help you with more practical skills like group management, data security, and network access, while still teaching things like how to monitor servers, configuring VPNs & routing, configuring account policies & group policy processing, preferences, settings, objects (GPOs), and more.
Microsoft 70-412: Configuring Advanced Windows Server 2012 Services R2 will tackle things like fault tolerance and certificate services while helping with mastering Windows-specific tasks by teaching configuring network load balancing & failover clustering, managing virtual machine (VM) movement, deploying & managing IPAM, and much more.
Microsoft 70-413: Designing & Implementing a Server Infrastructure, which is designed to teach an overview of all the features involved in using Server 2012, including name resolution, maintenance of network services, integration, remediation optimization and much more.
Microsoft 70-414: Implementing an Advanced Server Infrastructure that has been designed to help teach users with in-depth details and instructions on virtualization administration, server monitoring, updating infrastructure, failover clustering, and much, much more.
Don't miss your last chance!
After registering and getting set up with the bundle, you have 2 years to access and complete the courses. You can register for exams at www.prometric.com when you're ready to get tested.
All you need to do is register, attend the courses online, take the interactive exams, and you'll be well on your way to being a Windows IT expert for just $39.
Windows Central Newsletter
Get the best of Windows Central in your inbox, every day!