Microsoft confirms tabs are coming to File Explorer on Windows 11
Tabs, pinned files, contextual dialogs, and more are on the way.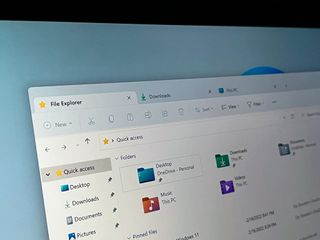 (Image credit: Windows Central)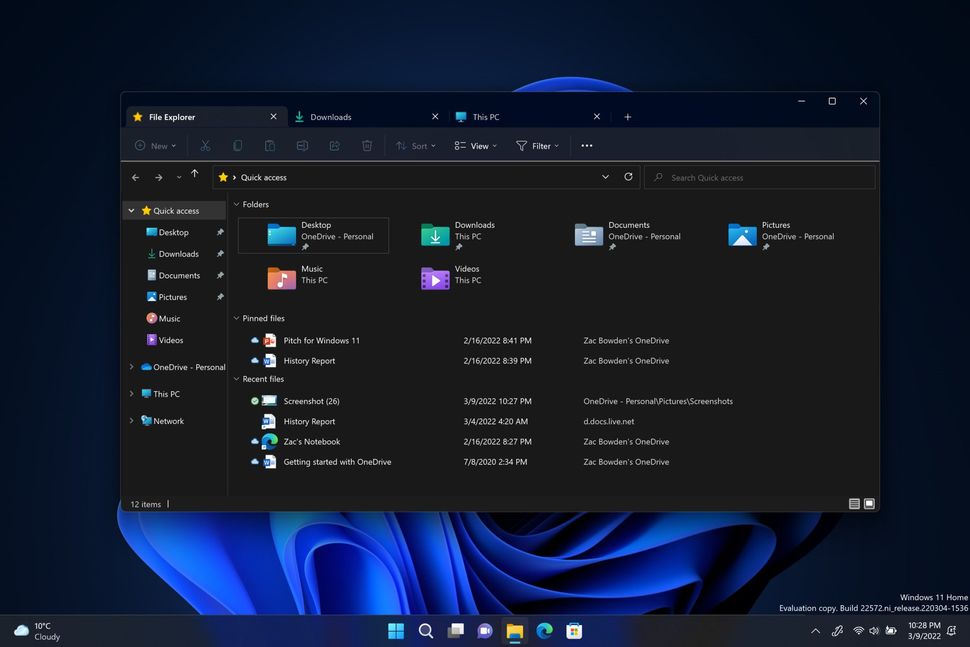 What you need to know
File Explorer is getting several new features and updates in the coming months.
New experiences include an updated home page, pinned files, contextual dialogs, and tabs.
Many of these experiences are already in testing with Insiders in the Dev and Beta Channels.
Microsoft has today announced and highlighted several new features and experiences that are coming to the File Explorer on Windows 11 in the coming months. Most of these new features are already in testing with Windows Insiders in the Dev and Beta Channels, including an updated home page layout with pinned files and recent activity, an updated share dialog that is more contextual, and better integration with OneDrive for home or work use.
One big feature that isn't yet in testing with Insiders officially has also been confirmed, that being tabs in File Explorer, a feature that has long been requested by users. This feature leaked a handful of weeks ago, but it was unclear if the feature would ever ship or if it was just an internal experiment never intended to see the light of day. Now we can rest easy, as Microsoft has confirmed it's officially coming at some point.
"At some point" is the key phrase here, as Microsoft is not committing to a timeline for release for any of the features being announced or highlighted. Microsoft may opt to save all these improvements for the upcoming 22H2 release, expected some time this fall, or it may decide to ship these features as a feature drop for the already shipping version of Windows 11 in the summer. At this point, we just don't know.
Microsoft is also highlighting a new contextual experiences, using the share dialog as an example. Sharing a file in File Explorer will attempt to automatically suggest contacts that you might want to share with, reducing the amount of clicks and time spend sending a file to a colleague. The company says it's working contextual experiences like this into all areas of the OS, including Start, Microsoft 365 apps, and more.
Other areas of the OS that the company highlighted today include improvements to Focus Assist, now just called "Focus," integrated with the Action Center. Users will be able to start a Focus Sessions in just a few clicks without needing to open the Clock app first, keeping you in your flow and allowing you to remain focused on your work. There's also the new snap layouts, now featuring a drop down layouts bar that appears when moving windows around for easy snapping.
Microsoft also announced several other new features and plans for Windows at its hybrid work event. The company is planning to integrate Windows 365 experiences with the local Windows desktop experience, and is also bringing more camera features to users via dedicated neural processing units found in compatible PCs. It's also highlighting several new security advances for Windows 11 commercial customers.
Get the Windows Central Newsletter
All the latest news, reviews, and guides for Windows and Xbox diehards.