Microsoft Flight Simulator Xbox: List of known bugs, launch issues, and how to fix them
By Zachary Boddy last updated
Microsoft Flight Simulator isn't making a totally seamless transition to Xbox.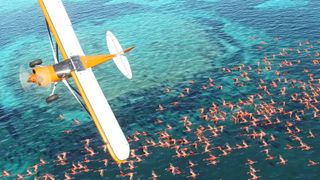 (Image credit: Microsoft)
Microsoft Flight Simulator is finally available on Xbox Series X and Xbox Series S in addition to PC, and it looks frankly stunning on Microsoft's powerful current-gen consoles. However, it's not been entirely smooth as some players are experiencing some turbulence getting into Microsoft Flight Simulator for Xbox the first time around, with a handful of bugs and issues detracting from the experience. We've scoured the internet to compile all the known bugs and launch issues for Microsoft Flight Simulator on Xbox we could find, including some methods to fix them, potentially.
Even with a contingent of problems currently plaguing the game, Microsoft Flight Simulator still holds on tightly to its place on our list of best Xbox games. If you want to know why, be sure to check out our full Microsoft Flight Simulator Xbox review for the full scoop.
What are the top bugs and issues in Microsoft Flight Simulator for Xbox?
Here are some of the biggest problems afflicting Microsoft Flight Simulator for Xbox right now, and how you might be able to fix them.
Game not starting
Summary: Microsoft Flight Simulator is behaving as if the game hasn't actually released yet, and won't start
Quick fix / workaround: Microsoft Flight Simulator for Xbox has a day one patch update that needs to be downloaded before playing
Some players are reporting that, even after Microsoft Flight Simulator officially launched on Xbox, they are unable to start the game. In the cases we've seen the reason behind this is because, even if you preloaded or preinstalled Microsoft Flight Simulator on your Xbox, there's still a sizeable day one update to install before you're able to play MSFS.
Before you try and play Microsoft Flight Simulator, be sure to check for updates on your Xbox to see if you've downloaded the day one update. If you have the full MSFS downloaded (coming out to about 102 GB), the day one update should be around 27 GB. On the other hand, if you've elected to remove the "offline mode" pack for Microsoft Flight Simulator to bring your total install size to around 42 GB, the update should be about 18 GB. Installing the day one update does not affect the total install size of the game.
Endless search for updates
Summary: Microsoft Flight Simulator always checks for updates at launch, and many players are experiencing extremely long waits
Quick fix / workaround: Unfortunately, there is no easy fix for this issue other than simply waiting (between 5 and 30 minutes)
Microsoft Flight Simulator is a massive game, and it has countless add-ons and additional installations (over 200 right from the start!) that can all be updated independently of the main game. Because of this, Microsoft Flight Simulator will always automatically check for updates whenever you start the game. Some players are reporting that this screen never progresses and that they're unable to make it past.
Just like the endless loading bar below, it seems players may need to wait this one out. Hopefully, Xbox Game Studios and Asobo Studios will update MSFS to resolve this aggressively long wait times to play the game, but for now players may have to wait upwards of 30 minutes to get past this screen (or the endless loading bar). Fortunately, both of these issues seem to be relatively random. While we were affected by the endless loading screen, we did not experience the endless updates screen.
It's worth mentioning that this bug, and the endless loading bug found below, may simply be related to the large influx of players connecting to the Microsoft Flight Simulator servers during the Xbox launch, and may resolve themselves automatically as things stabilize and calm down.
Endless loading bar
Summary: The initial loading screen for Microsoft Flight Simulator can take ages to progress, often freezing close to completion
Quick fix / workaround: Unfortunately, there's no easy fix for this issue other than simply waiting (between 5 and 30 minutes)
When you first start up Microsoft Flight Simulator, you're met with the typical loading screen and a frustratingly slow blue loading bar at the bottom of the screen. While it makes sense that the game's first launch would take the longest, MSFS has been taking seemingly forever for a lot of players. The loading bar will progress at a pretty standard pace until near the end of the screen (about 80-99%), and then simply freezes.
While we can't speak for every case, this doesn't appear to be a game-breaking bug like it might at first glance. We also encountered this issue when first starting MSFS, but an extended wait of about ten minutes resolved the problem. Some players reported having to wait for fifteen minutes or more for this initial loading bar to complete. This is understandably frustrating, but probably the best thing to do with this loading bar is simply to wait.
This bug is almost identical to the endless updates screen bug above, but we've seen some cases of crashes on this screen, resulting in players having to restart their long wait.
Menus freezing and stuttering
Summary: Various menus in Microsoft Flight Simulator either freeze, don't show the cursor, or are difficult to navigate
Quick fix / workaround: Players have been able to circumvent this bug by waiting patiently, restarting the game, connecting a USB mouse, and even opening the Xbox Guide and closing it again
As a simulator, MSFS features a ton of various menus that players need to navigate to set up flights, choose activities, download additional content, manage settings, and interact with the game's numerous systems. We've seen reports that many of these menus are freezing for players, or they're unable to reliably navigate the menus without the cursor jumping around or failing actually to interact with menu elements.
Unfortunately, there doesn't seem to be an easy fix for this, even if you're patient. We've seen signs that this problem can be resolved simply by waiting, like many of Microsoft Flight Simulator's other issues, and that the menus aren't necessarily frozen, they're just incredibly slow. Restarts may also fix the problem with menus in MSFS, but this comes with the risk of encountering one of the endless loading bugs mentioned above.
Other players have reported being able to fix the problems with the menu by plugging in a USB mouse and using the mouse to navigate, but this is an imperfect solution. One of the easier fixes that may not work is simply opening the Xbox Guide (by hitting the "Xbox" button your on controller) and then immediately backing out. Since we haven't experienced this particular bug, we haven't been able to verify these fixes.
Forced crashes and closes
Summary: Microsoft Flight Simulator is force closing to the Xbox Dashboard, particularly during the endless loading screen
Quick fix / workaround: Unfortunately, there's no easy fix for this issue other than restarting the game and trying again
Seemingly playing into the issues Microsoft Flight Simulator is having loading into the game or checking for updates, some players are reporting forced crashes that send them back to the Dashboard. As Microsoft Flight Simulator's Xbox launch continues, we're starting to see more of these reports coming in. If Microsoft Flight Simulator's lingering Xbox launch issues are due to an influx of players stressing servers, it's possible that the issue is only getting worse as we reach the peak traffic time of day.
Unfortunately, there doesn't seem to be a fix to prevent these crashes at these times, and some players are reporting being subjected to the endless loading bugs again after restarting the game. If you're afflicted by a crash, you'll either need to restart the game and run the risk of a long wait again, or wait until later today to see if servers stabilize for Microsoft Flight Simulator on Xbox.
What are the other bugs and issues in Microsoft Flight Simulator for Xbox?
Here are all of the other, less serious known bugs and issues in Microsoft Flight Simulator for Xbox, and how you might be able to fix them.
Random Achievements being granted
Summary: Some players are being granted a completed Xbox Achievement when first starting the game
Quick fix / workaround: This isn't really a bug that needs to be worked around or fixed, but it may be annoying for Achievement completionists
While not as egregious or as frustrating as other MSFS issues, this is still undoubtedly a bug. When first starting the game, some players are reportedly being granted a random Xbox Achievement. It's hard to tell, but the random Achievement may be related to whether or not you've played the game on PC (and may even have been an Achievement that was completed on PC but never given).
We ran into this issue personally, as I earned the "Challenge Accepted" Achievement (complete any activity) upon first starting Microsoft Flight Simulator for Xbox but before actually playing the game. I previously had played MSFS on PC just long enough to finish the first tutorial and had not been given any Achievements.
Xbox friends not appearing in leaderboards
Summary: Xbox friends that also play Microsoft Flight Simulator are not appearing on in-game leaderboards
Quick fix / workaround: Add your Xbox friends to your Microsoft Flight Simulator friends list as well to make them appear on in-game leaderboards
If you have a lot of friends on the Xbox network and like to play competitively, it may have been disappointing not seeing them appear on the in-game leaderboards in Microsoft Flight Simulator. This is a known issue, and also has a pretty simple fix, if a little time consuming.
If you want to see you Xbox friends appear on in-game leaderboards, be sure to add them as friends inside Microsoft Flight Simulator as well. Once they accept your in-game friend request, they'll appear on leaderboards like normal.
Xbox and PC
(opens in new tab)
Microsoft Flight Simulator
The ultimate flying experience

Microsoft Flight Simulator is the premier flight simulator experience, featuring a 1:1 rendition of the globe rendered with beautiful detail. While Microsoft Flight Simulator launched exclusively on powerful gaming PCs, the best flight sim around is now available on Xbox Series X|S, PC, and Xbox Game Pass.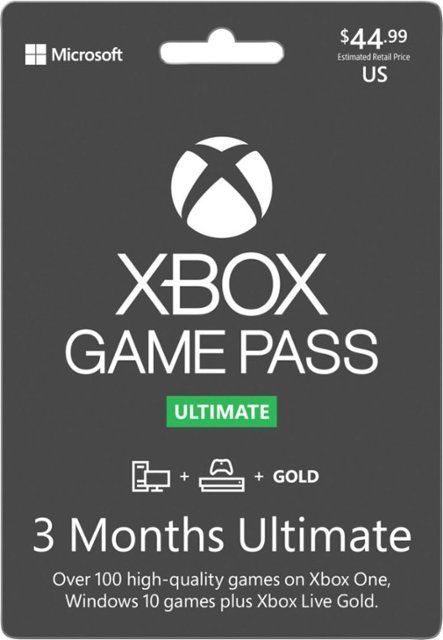 A catalog of games
(opens in new tab)
All your gaming needs, in one subscription.

Is the Xbox Game Pass Ultimate the best value in all of gaming? It's possible. Ultimate bundles your Xbox Live Gold subscription, an Xbox Game Pass subscription for both Xbox consoles and Windows PCs, and Xbox Cloud Gaming for on-the-go. Microsoft Flight Simulator is included in Xbox Game Pass for both PCs and Xbox consoles.
Zachary Boddy is the Minecraft Expert and a News Writer for Windows Central, Android Central, and iMore. They have been gaming and writing for most of their life, and have been freelancing for Windows Central and its sister sites since 2019, with a focus on Xbox and PC gaming. You can find Zachary on Twitter @BoddyZachary.
I had both of these issues. So I restarted the console. I finally got past the update screen (seemingly faster), fully prepared to wait out the loading screen (on your advice) only for the game to flat out crash out to the dashboard after about 80%. Now I'm back to the update screen. Ugh.

Thanks for the update. The crashing issue is particularly frustrating.

Hey!
just so you know , I had issues navigating in the menu (cursor not showing, right thumbstick completely useless). I deleted my profile data for the game and restarted it, it works fine know.
I suspect a problem with the sync of profile for people who played on PC...

Thanks, this fixed the issue for me as well. Cheers!

Same problem here. Thank you for the recommendation. I'll give it a try this evening.

I have an issue where I pre-ordered the Premium Deluxe edition but it's only granted me the Premium upgrade in the marketplace which is missing a lot of the aircraft and airports promised. I have double checked and in the Microsoft store it tells me I own the Premium Deluxe edition but in game it won't allow me to download any of the content for it. I notice it has a very low rating for the product so maybe many people are having this issue but I've not found it documented anywhere to find help.

This one is particularly frustrating and egregious. The Thrustmaster Hotas was touted by Microsoft to be fully compatible. Nearly all of the button mapping is completely wrong. They've stated they're aware of the issue but that doesn't help much for the moment for all the people who bought and paid for a $90 joystick based on the false premise that it was compatible. Had anyone bothered to test this once, it would have been immediately obvious. Makes it nearly unplayable on the joystick. Stuck using a controller until the fix.
Windows Central Newsletter
Get the best of Windows Central in in your inbox, every day!
Thank you for signing up to Windows Central. You will receive a verification email shortly.
There was a problem. Please refresh the page and try again.