Microsoft holds on releasing Windows 10 Version 1803 to the public
Microsoft has found a blocking bug that has temporarily postponed the planned release of Windows 10 Version 1803 to the public. Here's what we know.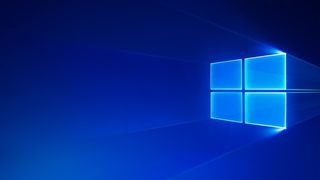 (Image credit: Microsoft)
A couple of weeks ago, I revealed that Microsoft had internally pegged April 10 as the release date of the next major version of Windows 10, known only as 'Version 1803' at this time. Just like with the Fall Creators Update, I had been told by contacts that Microsoft was planning to begin rolling out this new release on April's Patch Tuesday, but that's now come and gone and there's no sign of the update. So what has happened?
According to my sources, over the weekend Microsoft found a blocking bug that, while apparently rather rare, is impactful enough to hold the release until the issue is fixed. Microsoft has internal criteria that a build needs to pass before it goes out to the public, and that criteria is extra thorough when it comes to the production 'ring,' as you might expect. Thanks to feedback from Insiders in the Fast, Slow, and Release Preview rings, this bug was caught before rollout began.
Got some more info on this: Microsoft was going to rollout on April 10, but found a blocking bug over the weekend that was bad enough to hold the release. Not sure if bug was fixed in 17133.73 or if it'll come in another patch. RS4 will likely begin rollout in a couple weeks now. https://t.co/qxcbHCdPUoGot some more info on this: Microsoft was going to rollout on April 10, but found a blocking bug over the weekend that was bad enough to hold the release. Not sure if bug was fixed in 17133.73 or if it'll come in another patch. RS4 will likely begin rollout in a couple weeks now. https://t.co/qxcbHCdPUo— Zac Bowden (@zacbowden) April 10, 2018April 10, 2018
And that's pretty much it. Microsoft has decided to hold the release of Version 1803 until the company can verify the bug has been resolved, which means it'll likely be another couple of weeks before Version 1803 is given the green light for rollout. Luckily, there's no real rush for Microsoft to get this release out the door, so it can (and definitely should) take its time with this. I believe build 17133 may no longer be in the running as the RTM build of Windows 10 Redstone 4.
On the subject of taking its time, Microsoft is also yet to announce a name for Version 1803. We're not too sure why this is the case, but you can be sure we'll keep you posted on the matter. Microsoft will likely announce more details regarding its release in the next few days, so make sure you stay tuned to Windows Central for that and more on Windows 10 Version 1803.
Windows Central Newsletter
Get the best of Windows Central in in your inbox, every day!
Zac Bowden is a Senior Editor at Windows Central. Bringing you exclusive coverage into the world of Windows on PCs, tablets, phones, and more. Also an avid collector of rare Microsoft prototype devices! Keep in touch on Twitter: @zacbowden.
Fall Creators Update was released 17th October. Not in a Patch Tuesday (that was 10th October)

What they mean is the NSA just shipped some new back-doors that need to be rolled into the GA build

Don't forget to pick up that tinfoil hat on your way out!!!

The only tinfoil hats needed are the americans that think Huawei are spying on them.

You are earning your money today. Keep up the good work comrade.

You are confusing OpenBSD with Windows... Silly mistake. :)

You clearly have no idea what a UNIX system is...typical Wincrap fanboy

Just because someone may have access to read source code, or understand it enough to tweak and release it, doesn't mean necessarily mean it's safer. And there are more than enough examples of that. Start adding the numbers and I'll be nice by leaving IoT devices out of the equation...

At least you have a chance, and the information is in your hands. With closed systems you are simply at the mercy of others.

Most people, a very large majority, do not have a chance. It's not like you're going to see some NSABackDoor(int, int) function in the code. They introduce exploits that appear legitimate but are actually faulty in a not so obvious way, and when you couple that with the size of the code bases in question... You're really not better off.

Ya, that really helped squash that OpenSSL bug quickly, didn't it?

They're not bothering with backdoors anymore, they're using a full-on front door.

And here I hoped for a fix for touch keyboard. I guess maybe RS5. I kinda hope they drown in complains about it after the public release... Maybe it'll teach them a lesson not to disregard basic functionality.

I had issues with it to. (Deleting long texts)
I joined the insider program and left it after upgrading.
Now it is normal again.

I am on Release Preview and got an update yesterday to 17133.73 called "Windows 10 Version Next"

OMG! What about me? Already slap the SCU iso (from Adguard) on top of my current consumer FCU. I'm not in Insider though...

TBH both of the machines I have 17133 installed on tried to install the .73 update twice and my SP4 tried to install a 2018-04 Cumulative Update as well. So l'm glad this wasn't rolled out to the public.

Good!, as long they fixRS$ properly and then release it when it's fully baked then that's when MSFT should release it to consumers and then later to small-big businesses etc.

"On the subject of taking its time, Microsoft is also yet to announce a name for Version 1803." LOL Probably they received a pop-up when trying to release saying "Your Build Title Must Be at Most 25 Characters and Cannot Repeat Any of Your Previous 2 Build Titles"

No U mean they got the popup window saying Spring Creators update already exists do you want to replace it? Yes No lol😂

Like it matters....it's full of bugs anyway...pff insider tested junk

Hey Zac, v1803 is called Spring Creators Update.. Please update the post with the same

For half of the planet it's Spring. What about the other half?

They should just call it the 'Enterprise Update' and leave it at that. Now the consumer focus has been dropped I hardly see the point of giving it a name. They could even just call it the 'Yet more Windows update' for all industry cares. Or what about simply 'Windows Next'?

I haven't updated Windows 7 since 2014, and I'm going to avoid as many Windows 10 updates as possible. They always break something or other, or particularly in the case of Windows they add "features" that no one wants except Microsoft.

to most American companies; the other side of the world doesn't exist, that's why most of them don't get Cortana support , Region support and all the other services that Americans indulge themselves in : ) ... cause "why spend more to support the whole world" .. right ? :'( gotta wonder why windows phones failed in the first place ..

The other half is so used to see things through the eyes of that Spring half.

Glad to see they will hold tight to FIX the bugs. The Major updates for Windows 10 has not been smooth for everyone as a whole. It would be a black eye for Microsoft to see a major update that causes even 5% of machines to blue-screen on startup or failing to boot. There was a bunch of non booting machines with the Fall Creators Update. There was a lot of machines in our office that would not even install the Fall Creators Update, and it caused major problems.

Why would you be updating office machines to an insider preview. The only reason I could imagine doing this for is for development but even so you would test in a VM or on another, separate machine anyway.

Who said he was updating to an Insider Build? Fall creator's update has been out since October.

Exactly, We would NEVER install a preview on a business machine. What kind of moron IT person does that, unless it's his personal laptop and has a backup ? It's only asking for trouble. The issue we had was with the fall creator's update when it was public.

Usually enterprises have test PCs for checking such updates.

Better this than having them put out a faulty update for production. That said, some people still dread the concept of updating their PCs. I've seen people in REddit asking for ways to prevent this very update. I guess previous updates that were far from perfect scarred a lot of people, adding to those tinfoil hat wearers that just never update their PCs. So take your time, MS, nobody's in a real hurry to get this update, those who are dying to get it already did the Insider drop in and out thing.

Microsoft have put out bug filled updates before, I remember one update that wouldn't install properly and even after insiders have feedback they decided to push the update out. You should have seen the shitstorm of feedback they got about the update not installing on non insider machines.

Yea, that would be the March Tuesday update. Your memory doesn't need to be that hot to recall it.

It should be the first desktop Windows 10 release without a corresponding W10M release. I'm happy that true face of destroyer Nadella is revealed, and I hope that this Windows Phone hater will have more and more problems every day.

4/11/2018 - 11:45 am, just receive an update to 17133, now is 17133-73. This may be the fix to the block.

The update is underwhelming anyways, so it's not the end of the world.

Nope. It's actually a pretty key update, bringing important WMR improvements.

I am an ageing user and no techie, but this article shows an advantage of being a member of this site. Earlier today I got notification that an update is imminent.
I had already decided to do some computer house cleaning, back ups etc, then do the 1803 update, or so I thought.
Thanks for the heads-up.

Is anyone else having issues with Timeline not working? I installed v1803 on my two laptops (HP Envy and Spectre) and enabled Activity History in the Privacy settings on both but only the Envy shows the history of my activities (it does include history for both laptops strangely). On the Spectre all I see is currently open windows in the Task View pretty (no activity history from either laptop) much like previous versions of Windows 10. When I login to the Spectre I do often times get a notification from Cortana to continue my activities from my other PC and there is a button to View More Activities but when I press that it just opens the Task View which doesn't show anything except the currently open windows.

Microsloth can call it the Spring Creators BUGWARE release. Guaranteed to break many PC's, slow down still more, mess up networking, remove software that they don't like but we customers do, hide more settings, break more apps. And who knows, they might include something useful.

You clearly aren't a Windows user or if you are, you haven't been following along the progress Microsoft has made. Everything you've said is complete BS. There isn't a single thing you said that's true. The closest you could get is slowing down and every single system whether it's Windows or not has been slowed down that has the Spectre and Meltdown fix and it's barely noticeable unless you're doing specific process intensive developer work. But if you like being hacked, enjoy. I hope your computer fries itself.

Hmm. After the mess caused by the March update I don't think this position should be criticised, and considering the Bitlocker hell MS kicked off last year I can agree with the trepidation.

Will Insiders get a new update as well? I already have installed v1803

Did you also get The update last night that says Windows version Next?

No, I got the update two weeks ago. It was described as "Feature Update for Windows 10, version 1803".

My laptop updated to build 1803 yesterday. And then another update came through last night to windows 10 version Next. Im in the slow ring on my laptop and fast ring on my desktop. The only blocking issue i have run across is the firewall through defender is blocking some apps from permissions.

"Luckily, there's no real rush for Microsoft to get this release out the door, so it can (and definitely should) take its time with this" Speak for yourself. This update will be bringing important updates to Windows Mixed Reality and now we have to wait longer to have haptics in SkyrimVR

Oh good, another build that won't fix the big stuttering issue that CU introduced with games.

Yeah some updates just weren't coming through for me but I might just be a small tiny bit and didn't see anyone else mentioning it, so hopefully they get that sorted out soon

Well at least this time they found the bug BEFORE the update was released. *sigh*

Yup. Surprising, but a big improvement on the previous strategy of just punting out any old sheet.

It's like in gaming... Release it on a scheduled date and just fix it with updates... It's why you buy a new game on day one, and you have a 6gb update for it.

Well whatever update they pushed out today just black screened my Asus 2n1 laptop!

you guy are talkig about that patch when my acer spin 3 with win pro had a udate yesterday and had to rollback drivers from what is see it was adobe and the problable facebook stuff sounds more to the trueth

Why is everything for Windows so half-assed now?

The question is, did Microsoft applied Intel patches for Meltdown/Spectre on this update. Until this doesn't get confirmed I won't use Windows Hello fingerprint based authentication on my 2 in 1, the reason is that once my fingerprint gets sent into cloud, if someone steals it from my Windows machine, my fingerprint based identity will get compromised forever.

Yes it had it before it came to FCU
Also Windows Hello data is saved locally/ Encrypted on the device.

I received an update today. I just noticed it when I went to restart my laptop. I restarted my laptop and left it to do its update. Well That was at 5pm edst it is now 9:10pm and my laptop has a balck screen of death. My desktop also says that I have an update waiting for restart and I'm afraid to restart, do the update and have 2 dead machines!! any suggestions on stopping this update from occurring?

Microsoft never ceases to screw something up with every Windows update. At least we can be sure ONE of the plethora of issues with their updates won't be a problem when 1803 is released.. just gotta brace for all the others.

I believe (hope) it's about fixing an issue on surface book 2 device. Since early this year, I have tested on 3 new surface book 2 machines, including for 17133, all of them experienced the same issue that system freezes for a few seconds after closing an app.
I think there was really few people who are using surface book 2 and willing to try the build. So MSFT just didn't really see this issue.

Wireless is horrible on the SB2 with this build. Constant WiFi crashes.

Just wait for a Wi-Fi driver update.

Windows 10 1803 looks like it's now 17134.1 as of April 10th - BuildFeed https://buildfeed.net/build/ceaf4483-5e16-4891-ba3d-21f101deb00f/

I just seen that to I did not see that one coming

Microsoft and "extra thorough" are two things I would never put together, especially after the March patches that broke NIC settings.

What I cant figure out is after updating to version 17133 via the directions on this site (insider preview, update to newest version, then turn off insider builds and wait for final release) I've had intermittent problems with screen freezing, losing wi-fi, flickering when trying to connect to external monitor via surface dock. I have a SP3 i7. Before installing preview build, I made a full backup on my microSD about 29GB in size. I am trying to figure out how to return to my version before the 17133 insider build without resetting the machine and losing everything. I know i'll probably catch a hard time for this next comment but it's somewhat salient I've used time machine to back up and restore on many macbooks and it is pretty darn simple, I can't even figure out how to restore from this "backup" image I made in windows 10. All of the microsoft KB's are generic responses from techs who really only know how to link to another KB article that has many times little to do with the actual question being asked. So...can anyone help me with a way to simply restore my SP3 to latest version of Fall Creators Update from my microSD "backup"?
Windows Central Newsletter
Thank you for signing up to Windows Central. You will receive a verification email shortly.
There was a problem. Please refresh the page and try again.