Microsoft hosting fitness focused events at its retail stores today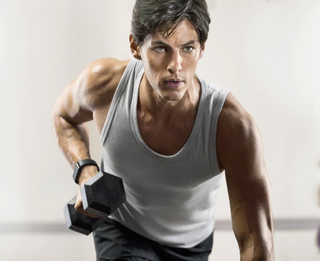 Live near a Microsoft retail store? You may want to check it out today, as Microsoft has announced that it will be hosting fitness-focused events to celebrate the launch of the Microsoft Band. If you need more motivation, the software maker has mentioned that it will also be conducting giveaways and raffles. In addition, you can get hands-on with the new fitness tracker.
Here's what the Facebook event page states:
To find your nearest Microsoft store location, head here (opens in new tab). Would any of you be going? What do you guys think of the Microsoft Band?
Source: Facebook
Windows Central Newsletter
Get the best of Windows Central in your inbox, every day!
Harish Jonnalagadda is a Senior Editor overseeing Asia for Android Central, Windows Central's sister site. When not reviewing phones, he's testing PC hardware, including video cards, motherboards, gaming accessories, and keyboards.
Let me guess. First prize lumia phone with band. 2nd prize just cheaper lumia phone with band and 3rd just Microsoft band.

2nd prize is a set of steak knives. 3rd prize is you're fired.

First prize - Band and a free Dominos Pizza . Second prize - Band and a Starbucks gift card. Third prize - Box of Krispy Kreme Donuts. Get fit, MoFos!

Sweet. Guess where I'll be today! Hey Check out this forum:
Band or SmartWatch; Did Microsoft Make the Right Choice?
http://forums.windowscentral.com/microsoft-band/320137-band-smartwatch-d...

Since that's where the Microsoft Stores are, uh, yeah.

Are in Canada eh! Interesting Microsoft store facebook page created a Canada version on the 28th. So they covered up this launch from Canada :'(

Microsoft Band is beautiful built with Cortana and reads human body by sensors ... But remember it's not a watch....

I basic thing of a watch is to show time. So it is a watch too. But a fitness one

But a watch that does have alarms, notifications, timers all built in. It may not travel to 2000 feet below sea level, but it provides an awful lot of features many high-priced watches do along with the health benefits.

Sorry for asking but does it have some sort of IP rating?

Good question. I didn't come across any when I went to the website... But I assume it does considering it can handle interval training in which it's an active participant... and when I'm reading while at work I tend to skim.

I was gonna order it but its only water resistant,
https://www.windowscentral.com/e?link=https2F%2Fclick.linksynergy.co...
Why Microsoft did you make a sports band that's not waterproof, isn't swimming a sport. I really wanted it.

One does not release hardware with everything included. One waits until the 2nd release to add missed features. :)

IP 54 http://www.neowin.net/news/spec-off-microsoft-band-vs-apple-watch-vs-sam...

You can't take a shower with it cause its only light splash proof.

Read again what it has ;)

What is a watch? Can you see the time with MS Band? Then it is a watch too.

Do u think this band can act as a pager in offices?

Great, GREAT idea! Pretty sure its possible with just an app!!

Or just have the paging person send a text, it's pretty simple.

I was thinking about this I work at a casino and been tryna update from 1990 to using something like this via an app

I've been looking forward to this for a long time and its not released in Canada. Sigh! :'(

Yes #BringTheBandToCANADA!

Come across the boarder....

Take back Bieber and then you can have the watch.

Global please. I want one in australia

Shouldn't the greatest, most powerful nation in history get all the good stuff first?

It is unrealistic to launch pretty much anything globally at the same time. It's extremely complicated, yet so many people have that expectation.

Hey, I live in Japan and have my region set to US so I can use Cortana and other featrures. I have ordered my watch and will pay extra to have it shipped here. Don't think so small. It will come to other locations, I feel confident of that, but if you want it now, get it now. Reminds me of when I bought my Zune HD on release day.

They don't offer an option to ship outside the us

I have a shipping service. Will add $40 to the cost likely (shipping from MS to there is free).

Details please! I want one in Italy...

Hi there. Paid with PayPal. I use a company in the US called Goopping https://www.goopping.com/ They work 2 different ways. The one I always use is a local address. I buy the item, in this case the Microsoft Store, then put in my private address for them to ship. Goopping then contacts me when it has arrived and ships it to the address I have on file with them. The second way is for Goopping to actually do the shopping for you. I imagine this is best when you have no method to pay directly. Tell them the item and store, then they purchase and ship. I have never used this type, but it is of course more expensive.

Thank you for thinking outside of the box and not complain that it isn't launching in your country.

I wanna skip work for this :(

Not like you contribute much anyway, tell your boss that as your reason to take the day off. Or go I late after the event like you been working out hard all sweaty...haha

I'll go up there at 10AM for sure! Nothing to do until 3PM anyways!

I want one here in Saudi Arabia!!!

Wow, virtually no notice for this.

Cool, I don't have class until 2:30 tomorrow and there's a Microsoft store that's a 10 minute walk from my dorm :) maybe I'll get lucky :)

Don't forget..if you order online, and use 5% Bing Reward. Plus you'll get $5 Starbucks gift card and free ZAGG screen protector. $25 savings.

They have 3 sizes.... there is a chart you can print out to help choose the size, but it's hard to tell exactly which my wrist is. I may stop in a store and try it on at least!

Today is October 30th, they should announce Lumia 1030 with the band, I wonder if Microsoft ever thought of that?!

I would when there was a Microsoft Store in my country...

#BringTheBandToCANADA! That's what I think!!!!

Free burgers and pizza to all the attendees

When??? In the UK... The band fullfil all my needs, waterproof rather than resistant would have been nice...
When is this going to be available I the UK... The health app no available on the WP8 UK app store...
Hopefully not too long to wait?

Geez, not waterproof? You'd think it should be able to count swimming strokes if it could count simple pushups... #fail

Glad to hear the iWatch is a fail too then...

But we're talking about the Band and not iWatch. It should be waterproof, this is a fail.

Does anyone know if they'll actually selling these in store today?

Thanks. Any idea about the speciality stores? I have one of those much closer (a booth in a mall)

I think it's only official Microsoft stores

I phoned and it's some speciality stores.

I'm at the Indianapolis Store a bit early, but might be in for something being first in the store today. Who knows. Just happened to have the day off and the kids are in school.

I won a Microsoft bag for doing some fitness with some of the Event staff. No one spike of any raffle. I was there for about 1 1/2 hours.

As far as tue band is concerned; if i had $200, i would have walked out of the store with one. It is a pretty slick devise. Very configurable. The large one fit me pretty good. The medium that I tried on was adjusted all the way out.

The sizing guide is probably the worst thing on this device. Turns out that on the webpage, below the sizing guide link are the actual measurements of the inside height of the band and they seem to be in alignment with the guide. When printing the guide at 100% and confirming with a ruler that the scaling is correct, the inside diameter on the sizing guide turns out to be 45 millimeters for medium size while the actual spec on the webpage states it at 41 millimeters. Quite confusing overall. On the way to the store now to see what actually fits.

Please report back with your findings and initial impressions.

Will do! Maybe I can beat Sam and Daniel to the review :)

Sent my boyfriend to the Store in Atlanta and he was not that they were not aware of any event or prizes - They did have the band in though..... Pretty disappointed.

Same here in Woodfield store (chicagoland). No buzz, events or prizes. Interestingly enough, there was a Samsung Gear Event in the same mall that had a line of people, Microsoft store had me and one other person. Not marketed very well locally.

My Wife went to the store in Alpharetta to pick the Band up for me. No events, but she got the Starbucks card, a duffle bag and dog tags. They didn't have the screen protector in, so I will pick that up at the weekend.

Unless you're an elite athlete, why would you need one of these? You know if you're in shape or not...just saying, this is a waste of money at this price point.

too bad it does not also track swimming...I will have to stick to my garmin watch.

At the Microsoft Specialty store that I just visited to grab mine in medium, they had done well to get the display and brochures up. Apparently they were as surprised as us at the announcement last night! They were scrambling to learn everything they could about the device themselves and the phone was ringing OFF THE HOOK with people wanting them to hold one for them (which they will not do, btw). Anyhow, I was able to add to the conversation/research as I stayed up late last night reading everything about it on my beloved WP Central! (ahem) "Windows Central". ;-). Anyhow, seems like there are a LOT of people genuinely interested in this device. No drawings/contest at the location I visited, but the manager there was very knowledgeable, had one on, and assisted me in trying them on and getting the correct size (small and medium are VERY close and a great thing is that there is an adjustable band, so online folks are probably ok). Was also nice to see that everyone at the store had a Windows Phone and were already getting busy syncing things up with their bands to aid in demonstration. In spite of what had to be a leak... Great response by the Microsoft Specialty Store to get themselves ready on short notice this morning!

I really like the features of the MS Band. I have had a Fitbit Force since February and have been tempted to take advantage of the recall to enable me to get a newer wearable. I was excited at thenew Fitbit devices announced recently. With the feautre set of the MS Band being on par with the Fitbit Surge and the price being $50 less, the only thing holding me back at this point in getting an MS Band is not knowing if it has any from of silent alarms. I have seen nothing that noted wether it does or does not have them - I am leaning toward it not having them since they have not been noted, but I would appreciate confirmation. I have grown acustom to being woken up without disturbing my wife or newborn son and this would likely be the deciding factor in me choosing the MS Band or another Fitbit.

Its does have silent alarms

Thank you. Sold. I guess I should send my (and my wife's) Fitbit Forces in for the recall.

No raffle at perimeter center location in Atlanta, GA :| I got to check it out though and it is SWEET!

San Diego store had no raffle. Just gave away a yoga mat or gym bag with purchase.
It is a very nice piece of tech though.