Microsoft launches two-day Xbox One digital games sale to celebrate The Game Awards 2015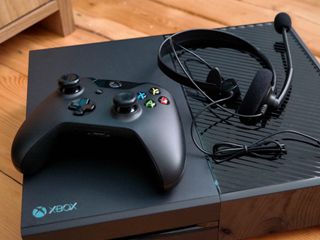 Tonight is the night for The Game Awards 2015, an industry-backed awards show that will be streaming starting tonight at 9 p.m. ET. Ahead of the awards, Microsoft is holding a special two-day Xbox One digital game sale. The games involved have all been nominated for the awards.
Here are all the games that are currently discounted in this special sale:
Source: Microsoft (opens in new tab)
Windows Central Newsletter
Get the best of Windows Central in in your inbox, every day!
Ori and the Blind Forest is a must-buy at that price, as is Halo 5. Too bad Rise of the Tomb Raider didn't see some action too.

Halo 5 is great but I quit it due to frequently losing my ultra rare RP and XP boosts. If there is a hiccup with Xbox live you get booted you lose the ultra rare boosts.

You stopped playing just for that?

Some people these days are incapable of enjoying a game based solely on the game's own merits. They have to have some type of level, rank, or score they're working on in order to have fun.

People keep saying that, but I don't get why. I saw plenty of streamed gameplay, it didn't look like anything special. Halo, Fallout, Star Wars, and Rare Replat are more than enough to carry me to the big spring releases. This would just be a $10 waste, I'll try it when it is in GWG.

Well, do you like puzzle platformers? If you don't, then you won't like Ori because that's what it is. If you do, then you'll be hard-pressed to find a better one: it's got gorgeous graphics, a brilliant soundtrack, and superb gameplay. Halo, Fallout, Star Wars, and Rare Replay are all nice too but they're very different games than Ori.

Ori is a must, even at full price. That game... man... To whoever reads my comment and does not have Ori: Go! BUY IT. You will not regret it! You still reading?... GO, SUSH! BUY IT!

Wasn't Ori and the Blind Forest (btw a awesome platformer that looks and sounds awesome)... a free Xbox one game ? I have it, I dont remember buying it...

No, it was never free, nor was it ever on sale.

Get skylanders supercharger starter (@amazon) kit for same price as just the game from Microsoft sale.

That's the Xbox Store for you. Even during their Black Friday sales, the Xbox Store digital stuff was regularly more expensive than the Microsoft Store physical offerings. Rare Replay was $5 cheaper from MS on a disc, and I think Gears Ultimate was $10-15 cheaper physically as well. It is why I almost NEVER buy digital games.

Wish Sunset Overdrive would be in these once.

I was thinking/hoping the same.

It's been in a crapload of physical sales, as low as $15, I think. IDK in a digital sale. It's over a year old now, might not be far from GWG anyway.

I only buy games when they are on sale and I own it digitally. So it has been on sale before. It's been a long time though.

Only one I'll be grabbing is Life Is Strange.

I was waiting for the new years sale to grab it going out would be part of it, just bought it now

I always wondered why physical sales are cheaper than digital sales. I got alot of those games cheaper on the Microsoft store, by $5 to $10. I suppose the deeper discounts for physical copies are due to inventory clearing. There's no inventory to speak of with regards to digital sales.
Edit: The Witcher 3 at $25 is a complete steal thou. That game is amazing!

Well there's always a cost to host that data in half a dozen data centers for 5-10yrs.

I've contemplated the same things as you in regards to digital prices. I think it all comes down to not pissing off retailers like Walmart, Target and Gamestop who want you to walk into their stores to get games and other crap. I always expected digital to be a bit cheaper than disc, but it never materializes. Especially since you can't resell digital.
I thought hard about Witcher...but I got Fallout 4, Wolfenstein Bundle and Gears of War Ultimate to play. Simply no time for Witcher....although I've heard it's amazing.

Yes, it is all about not pissing off the retailers. They have a TON of clout still. Hence why Steam is able to have great sales because physical is nearly non-existant. But Console still is majorly physical. It will be years before the sales start getting Steam good.

I hear ya, always thought digital new releases would be like $5 less (no DVD, case, shipping, etc) but, that never happened... So now I just wait a month, go on ebay and get it for $35...

Damn I always buy them in the wrong time

What is Life is Strange about???

Girl with time bending super powers. Watch some let's plays on Youtube.

Damn... Now I am going to have to get Life is Strange and Ori...

Dam., good price on Black Ops 3....too bad already hinted I wanted it for Xmas....I would of gotten it too..

Anybody else having an issue finding the special on the xbox? When I click on halo 5 it still says it is $59.99. Posted via the Windows Central App for Android

Same here on the Xbox website.

Wouldn't even mind paying the same price as physical copies. The fact that the game is £10 more expensive takes the pee. Blops3 cost £54 digital and the physical copy can be picked up for £35. Blops3 is not £45/digital for a few days so ive picked it up and will be sharing the game with my bud who just got an x1. Posted via the Windows Central App for Android

Any other market can offer a better price
Windows Central Newsletter
Thank you for signing up to Windows Central. You will receive a verification email shortly.
There was a problem. Please refresh the page and try again.