Microsoft lists removed and deprecated features in Windows 10 October 2018 Update
The October 2018 Update will bring new features to check out, but some are being removed as well. Here's a look.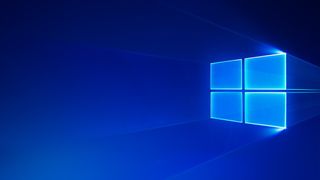 (Image credit: Microsoft)
As has become common with each new major Windows 10 feature update, Microsoft is planning to remove or deprecate a handful of features in the upcoming October 2018 Update. In all, seven features are being removed (opens in new tab), while three features are no longer being actively developed. In each case, Microsoft has offered up a replacement or alternative method for completing the same tasks that the features were intended to tackle.
Here's a look at what's been removed and what is no longer being developed (via Neowin).
Features being removed
Business Scanning, also called Distributed Scan Management (DSM): We're removing this secure scanning and scanner management capability - there are no devices that support this feature.
FontSmoothing setting in unattend.xml: The FontSmoothing setting let you specify the font antialiasing strategy to use across the system. We've changed Windows 10 to use ClearType by default, so we're removing this setting as it is no longer necessary. If you include this setting in the unattend.xml file, it'll be ignored.
Hologram app: We've replaced the Hologram app with the Mixed Reality Viewer. If you would like to create 3D word art, you can still do that in Paint 3D and view your art in VR or Hololens with the Mixed Reality Viewer.
limpet.exe: We're releasing the limpet.exe tool, used to access TPM for Azure connectivity, as open source.
Phone Companion: When you update to Windows 10, version 1809, the Phone Companion app will be removed from your PC. Use the Phone page in the Settings app to sync your mobile phone with your PC. It includes all the Phone Companion features.
Trusted Platform Module (TPM) management console: The information previously available in the TPM management console is now available on the Device security page in the Windows Defender Security Center.
Future updates through Windows Embedded Developer Update for Windows Embedded Standard 8 and Windows Embedded 8 Standard: We're no longer publishing new updates to the WEDU server. Instead, you may secure any new updates from the Microsoft Update Catalog.
Features no longer being developed
Companion device dynamic lock APIS: The companion device framework (CDF) APIs enable wearables and other devices to unlock a PC. In Windows 10, version 1709, we introduced Dynamic Lock, including an inbox method using Bluetooth to detect whether a user is present and lock or unlock the PC. Because of this, and because third party partners didn't adopt the CDF method, we're no longer developing CDF Dynamic Lock APIs.
OneSync service: The OneSync service synchronizes data for the Mail, Calendar, and People apps. We've added a sync engine to the Outlook app that provides the same synchronization.
Snipping Tool: The Snipping Tool is an application included in Windows 10 that is used to capture screenshots, either the full screen or a smaller, custom "snip" of the screen. In Windows 10, version 1809, we're introducing a new universal app, Snip & Sketch, that provides the same screen snipping abilities, as well as additional features. You can launch Snip & Sketch directly and start a snip from there, or just press WIN + Shift + S. Snip & Sketch can also be launched from the "Screen snip" button in the Action Center. We're no longer developing the Snipping Tool as a separate app but are instead consolidating its functionality into Snip & Sketch.
The October 2018 Update is in its final stretch of development, with Microsoft likely to sign off on a release candidate relatively soon. Once it ships out to the public, the above features will be removed or replaced as described.
Dan Thorp-Lancaster is the Editor in Chief for Windows Central. He began working with Windows Central as a news writer in 2014 and is obsessed with tech of all sorts. You can follow Dan on Twitter @DthorpL and Instagram @heyitsdtl. Got a hot tip? Send it to daniel.thorp-lancaster@futurenet.com.
I Hope The transition to the new sync API works smoothly after end of life of onesync. Fingers crossed. I think this is a critical feature if the transition does not run smoothly at official release. I think I will delay this update for a month until the early adopters have had their guinea pig time to experience and filter out the bugs at launch. I feel hesitant to upgrade to this one directly compared to the last two.

wouldn't the insiders program provided enough guinea pigs?

"Companion device dynamic lock APIS" and there goes to have any meaningful Andromeda device to be released within the next two years. Neglecting features like this clearly shows that there is no motive for Microsoft whatsoever to get back to mobile business and wearables.

That's quite a jump in conclusion

Andromeda would support the new Bluetooth method I suspect.

The Bluetooth method has been there forever and most devices support it automatically. This specific, probably proprietary, technology didn't need to exist.

And still the API was brought to life for some purpose.

Could be. But then any device for such purpose would need Bluetooth technology. And getting back to mobile business does not come with a single entry device. How about wearables, extension gadgets and so. And they don't need to be Microsoft hardwares. They only need to provide an API for compatibility purposes. It's cool to have the Bluetooth stuff. But what would have it taken to simply prepare the API to work with the allegedly better Bluetooth solution while still supporting dozens of other methods and technology?

The API has been around and no one used it. The bluetooth functionality which Windows supports and provides identical functionality to the CDF, is supported by most bluetooth devices. I'd rather whoever would work on the CDF API work on Andromeda instead.

Might be wishful thinking about Andromeda. It's been talked about for so long with no release yet so my money is on Nutty Nadella having already junked it.

The snipping tool was long surpassed by the ONENOTE CLIPPER. Seriously it's the best clipping tool. I use constantly on a daily basis. They should improve on that tool and include it with one note. Its amazing.

I also use the snipping tool almost every day and I was hoping the snips could be saves in pdf format someday. Now the new Snip & Sketch better able to do that or else!

The new tool is better but it os new. If u have an idea to make it better please submit to user voice.

Sigh, if only they still had the MS Band they could have demoed and shown the benefits of CDF apis. Sure, there are security concerns but like with anything electronic digitally connected there will always be that element of security risks. One example, they could have used a temp gauge in a wearable to dynamically adjust the temp of the A/C. So the ambient temperature in hot climate is not too cold and not too hot. Another example, in an office environment where confidentiallity is a concern, the printer will only print jobs when a person wearing a wearable is standing next to it. Also they could add a delay feature so it prints the document when they want it to whilst standing next to the printer. Another example, an extension of Microsoft pay - instead of a key card they could leverage the NFC in a wearable to unlock your hotel room door. So now you save on plastics and the security risks of misplaced keycards. As well as preventing key cards being made inoperable close to mobile phones - The hotel where I am staying at has this annoying issue. If the card goes in the same pocket as my phone it's inoperable and being locked at the dead of night when there is no one at reception to reprogram it for you is not a pleasent experience to say the least. That's where your room mates come into play but what if you are travelling alone? Then you are screwed.

It's cool seeing that the same thought actually gets some upvotes once the fan boys are gone. :)

What does the OneSync announcement mean, exactly? Are Mail, Calendar, and People being discontinued? By "the Outlook app" does Microsoft mean the Outlook that's part of Office 2016/365 or something else?
Windows Central Newsletter
Get the best of Windows Central in in your inbox, every day!
Thank you for signing up to Windows Central. You will receive a verification email shortly.
There was a problem. Please refresh the page and try again.