Windows 10 October 2018 Update is the official name of Microsoft's next big OS release
Windows 10 Redstone 5 finally has an official name; the Windows 10 October 2018 Update.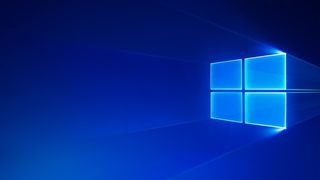 (Image credit: Microsoft)
Microsoft today announced that the name of its next Windows 10 feature update will be the "October 2018 Update," following the format set earlier this year with the April 2018 Update. It appears Microsoft isn't trying to name updates after themes anymore, which is great news as the theme-based names for updates used in the past never really made much sense.
From Microsoft Corporate Vice President Roanne Sones:
The Windows 10 October 2018 Update will launch as version 1809, and I'm hearing from my sources that Microsoft is planning to internally sign-off on this release on September 25, with plans to begin rolling it out to the public in the first half of October. Assuming all goes according to plan, Microsoft will compile the build it intends to rollout to the public on September 14, and will test that with Insiders before signing off on the 25.
I'm also expecting there will be a day-one patch, as is often the case with all Windows 10 feature update releases, that will include a number of smaller fixes and enhancements that weren't fixed in time for sign-off. So, we're at the final stretch of development for Redstone 5, which means the focus is fast turning to the next feature update, codenamed 19H1 and expected in the spring of next year.
Are there any features you're hoping to see added to Windows 10 over the next year or so? Let us know in the comments.
Zac Bowden is a Senior Editor at Windows Central. Bringing you exclusive coverage into the world of Windows 10 on PCs, tablets, phones, and more. Also an avid collector of rare Microsoft prototype devices! Keep in touch on Twitter: @zacbowden.
Cloud Clipboard is the only feature currently not on Windows 10 that I was waiting for...and will apparently keep waiting for. As for the rest, the other thing I'd like to see is a consistent pure-black UI across everything when choosing the Dark mode instead of that disgusting rat grey.
If not, then I'd rather Microsoft build a proper theme engine into Windows to let us customise everything (and change that horrid rat grey colour) to our liking...kinda like other third party programs already let us do...but without the need to resort to third party programs.

I actually don't like pure-black dark mode. You might as well turn on high contrast in my opinion. I prefer the grey, black and dark colours.

@DJCBS - Cloud Clipboard is a thing currently on Build 17746 (but introduced before that). That means we will have it in the October 2018 update.

Roamit app is available for Windows 10 PC, Phone, Xbox and for Android devices. I use it as cloud clipboard feature between my Lumia 950, Alienware, and Surface Pro devices.

I like the idea of a theme engine. I think the one on my Note 8 works great. No reason why Windows can't have one.

Hmm, pretty generic but I'll take that.

So we should expect to see it sometime in November?

Not uncommon for the finalized version not make it to users until the following month, but this has been feature complete for awhile, so they'll have much longer than usual to iron out any bugs.

Not uncommon ?
The last one was the only one late, and it was released at the end of the announced month.

The last one was the only one that had a month in the official name. However, the version number with the month in it (e.g. 1809) has not necessarily been the month it was released to the general public.

It has never been the case that the version number released in the month. It's got to do with how MS names and tests versions. The last good build in a month is the one which gets released to the public. And this is done after some 2 weeks of testing. Since the month the build was made is already over till then, the build number and month don't match up.

Depending if your PC didn't come with Windows 10 installed It could roll out To your device in November.

Hmm. 19H1 being the first half of 2019? So the one after that would be 19H2 probably? I like that. Simple. Looking forward to the October update. Lookin' good so far.

Honestly it sounds like an exotic poultry virus.

Other sites are sayin H119. Dyslexia?

the October 2018 update is 1809... Microsoft...

Correct. And your point is?

And the April 2018 update is 1803... It's just a version number. Both branches were created in the implied month but not release to the public until the next month, hence the odd disconnect. Seems like a silly thing when you think about it but then you realize fewer things in the world matter less and you get over it pretty quickly.

Also 1803 was the April update but was delayed until April 30th, almost May. ;)
So I do like the new yyH# schema, bit less 'misleading', even though it is just a version number.

haha, yeah 1803 was weird too. they started the numbering when they were releasing in the month indicated by the version number.
no wonder with releases slipping they went to H#

but it is being signed off on as of September 25th. ☺
2018/09 1809
Makes sense

cool, then why name it October. haha

It will be finalized in September. will start rolling out to the general public in October so your point is

they named it October when it was finalized in September and named ##09. hilarious.
no wonder they are moving to H# versioning with not being able to keep release schedules

October is the release schedule.

Just like April update was 1803... Someone at Microsoft is one month ahead or behind the other :-)

How creative and original

So surprised at the name. Not.

You have no idea how many executive level meetings it took to agree on that. Bet it was brutal.

Sure, persistent virtual desktops with their app lay out!

🤦🏽🤦🏽🤦🏽🤦🏽🤦🏽🤦🏽🤦🏽🤦🏽🤦🏽🤦🏽🤦🏽🤦🏽🤦🏽🤦🏽
🤦🏽🤦🏽🤦🏽🤦🏽🤦🏽🤦🏽🤦🏽🤦🏽🤦🏽🤦🏽🤦🏽🤦🏽🤦🏽🤦🏽🤦🏽
🤦🏽🤦🏽🤦🏽🤦🏽🤦🏽🤦🏽🤦🏽🤦🏽🤦🏽🤦🏽🤦🏽🤦🏽🤦🏽🤦🏽🤦🏽

I would be interested to see how MS would do naming in a MacOS way. It least it sounds more exciting and they can release a new theme in the Store that matches that name. Like Redstone could include cool Redstone sounds and wallpapers. Seattle could add some cool sounds from Seattle and wallpapers.

I struggle bringing to reason why they've failed to do this as well. One would easily find the process suitable for an intern whom everyone likes--on and off the record. She includes her cute ideas of creativity in the system of Microsoft Users, and, as long as she does a good job on the record, her off the record performance is free to fluctuate. Where was I? Ah, yes, I completely agree that a regularly updating Themes repository (taking advantage of the complete theme instruction set with sounds and transitions) would improve the User eXperience of the Windows Desktop Operating System beyond any level considered negligible.

do people really care about the general name.
I always end up call it by its windows 10 build version 17134/16299/15063 since is always prominent.

People care in that it gives them something else to complain about.

So... October 30th? Got it.

It's still OCTOBER! As for the naming of it, WGAF. Only a few geeks care about what an OS is called. 99% of the general public will go, my windows 10 updated to the latest version and I got this feature. NOT, My windows 10 updated to RS5 build 1809 and got these new features! SERIOUSLY?

Sure there's 31 days in October 😏

If it's the October 2018 update it would have to be 1810 following previous releases....
. If it was 1809 it should be the September update.

Well that's not accurate fall creators update
/ 1709 It was finalize in September also.

You would think but the April update was 1803

Version number is only indicates when the version was finalized
not released

But whatever happens before the release is not known for most people except us, technophiles ;-)

yeah should be 1804, or release it in March, haha.
no wonder they are going to 1st or 2nd half instead of month number

I wish they would stop adding features and just spend 6 months polishing what's there. Windows 10 is the buggiest OS I've ever used and visually looks and performs erratically.

Weird. And here I am, recently having switched from a MacBook Air to a surface book 2, thinking how polished Windows has become over the last 4-5 years and being generally impressed with all of the improvements Microsoft has made.

It has, don't mind the few whiners in here. W10 is miles and miles better than macOS.

But it still needs some polishing. Tablet mode is still far worst than it was on Windows 8.1, the new windows look with transparency, dark mode is not everywhere yet, Control Panel/Settings is still a mess. It is still one of the best Windows version ever though...

Agree on tablet mode. As far as transparency is concerned, that does not affect performance, or functionality, it's just a visual effect. Control panel and file explorer need to go, I agree with that as well. As I said, Microsoft just needs to buy files and folders from that developer, provide some needed polish and stability and it's PERFECT for a file explorer replacement. The settings panels is fine by me. I find it works great, I can do what I need and I know where everything is. Microsoft is on the right track with 10. MacOS is so far behind, it is just laughable that people think that its even in the same galaxy as windows 10 at this point. I would move to mac if 1. They offered a powerful macbook pro 2 in 1 form factor with pencil support and 2. they made it dual boot MacOS and IOS on that device. It would be very cool. However, a snowball has a better chance in the outback than that happening. So, I am staying with MS for my desktop computing devices since it's the best and fastest.

I'd like to see night light have a brightness setting, independent to tint ( On desktops not just laptops)
Sometimes users need to maintain colour fidelity while saving their eyes in dark environments.
Then when the curtains are drawn or lights are on be able to adjust brightness.
The fact that this is easy on laptops and tablets with built in screens but not available to external monitors is perplexing.... and hurts my eyes.
Windows Central Newsletter
Thank you for signing up to Windows Central. You will receive a verification email shortly.
There was a problem. Please refresh the page and try again.