Microsoft may soon offer an online store in India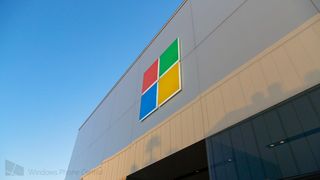 Microsoft may once again be offering an online store for users in India. Back in 2012, hackers accessed microsoftstore.co.in and stole usernames and passwords for of people who had made purchases from the online store. Microsoft subsequently pulled the plug and the site has been offline ever since. Now it appears as if the site may be operational again as early as next month.
Microsoft's online store currently offers both hardware and software products in big markets across the globe, however only software downloads are available in India. With a store reopened to these users, there would be access to the large suite of Microsoft products online.
Microsoft would not confirm or deny the plans, stating "We do not have anything to share at this stage.".
Source: Times of India; Thanks, Sarang D, for the tip!
Windows Central Newsletter
Get the best of Windows Central in your inbox, every day!
Editorial Director - High Yield
Getting his start writing about BlackBerry in 2008, Adam is the Editorial Director of High-Yield content at Future. Leading an outstanding team, he oversees many of the articles the publisher produces about subscriptions and services – VPN, TV streaming, and antivirus software. From buying guides and how to watch content, to deal news and in-depth reviews. Adam's work can be seen on numerous Future brands including TechRadar, Tom's Guide, T3, TTR, Android Central, iMore, and Real Homes.
Yep.!! The Lumia products , surface tablets etc. All will be available soon *_* its awaited badly !

Many won't buy Surface here due to the high price..

If a person can buy Mac Pro with retina screen which costs around $2000, it's cheaper than that.

bro a person buying a mac is a apple fanboy. it's all about fanboyism with Apple

Who says there are't any Microsoft fanboys? Maybe a very few.. But still.. Fanboys! Now if it was about Nokia...

But it'll be available which is important.

Omg... Please bring it as soon as possible.. Please.....

so i can assume it is possible to buy surface from their online site?

Nope..surface is not released in India...so I guess won't be able to buy it from their site

Not released as it will cost ₹1,25,000+ here in India!! And you know about the 'budget mein mentality' here....

So you want Surface to compete with Aakash tablet in price.

Am not asking for it to compete stupid..It's just that only a few know about it first of all and about its specifications!! Secondly there are more of budget friendly people here and no rich layman would spend on it-'ye sab kaam to saste wale mein bhi hoten hain'..!!
And were you really going to compete the Aakash tablets with The Surface?? It's like making a turtle run with a cheetah!!

But you can buy it from snapdeal. But price is really high.

Sounds good, wondering if surface tablets will be available?

Nokia jbl speaker available in microsoft store!

Hopefully this will be the end of the "When in India" comments plaguing every thread.

When will it come to Bangladesh?

Sounds great... Finally an opportunity to get the Surfaces..

There you go India, some of that love you crave so desperately in these comments

I know right? Ugh so annoying.

LOL.... Seems every single article has an Indian asking when anything will come to India... Maybe Ebola being the only exception. WPC should get hashish to start an Indian site to cater for their needs

When wil WPC coming to India LOL

Lol... Onya Sudhish
btw meant Harish

Hurray! Finally they are interested in India.

Oh, I never knew Microsoft never released anything for India.

That will be a good step ahead!

that's very expensive. this tkme i saving money for Xbox one.

WOW, something to look forward.... Bring Bing Rewards too with this....

More than anything, Bing Rewards

Hopefully this would make MS products cheaper than they are atm & please introduce BING REWARDS !!

Bing Rewards, Bing Rewards :D

What could be the price of Xbox one then??cheaper than amazon is offering?I doubt.

Cough..... Surface...... Cough......

Please please open it as possible as..
Introduces all the accessories related to Lumia devices.. Desperately to buy

Exactly what I wish for more.

So shutup about it already

Offline Microsoft store would be welcomed because it would benefit many buyers who don't have access to Credit/Debit or net banking like me and my friends who want to buy Microsoft gift card for apps & games purchases on wp's.Even if Cash on delivery option would be available on Online store it would be highly appreciated. :)

Hope Surface would me made available :)

I will be in the list of customer :p

Abe saalo pehle online hardware sales site chaalu to hone do...kya tumlog pehle hi bol rhe ho surface milega kya? huh...Blog mein likha hai "Microsoft may offer"...abhi bohot tym hai

Is it too much to ask though?

Warm welcome to India .... Microsoft store

At last....Have to hack again.....Juzzz kidding

Ah. Thanks for the call out. Adam . Thought I will wait patiently & got rewarded!

At last! Finally, it wil be here. The thought that people wil be able to purchase original MS products wil happen soon, I cant wait to get surface and Lumia accessories. Hope its within this year.

I'm waiting for Bing to improve in India.

I don't understand why the online store for India would be different from the global store on the backend. Surely it's just a domain partition and uses the same security and Microsoft login as the main store? Is no one concerned that hackers have compromised a Microsoft online site and that if they can hack into India they can hack into the rest of Microsoft? There's more to this story than is being covered.

Shitbook air is 56k for 11 inch ...got surface 3 for 54k from usa

Microsoft is getting to be an "Indian Company" rather the International one. And Non of them remember about the Europe part of the Windows Phone user. I need to set my location to USA, in order to avail me for the Services, because currently Microsoft is " only working for USA and Indian part of the Window userz

Thanks, I was waiting for it.

I dont see them resetting an online store again - haha m$

I hate m$ - been using lumia for 4 years now wp7, 8 , 8.1
Still no access to xbox services(music, videos)
And den dey say india has dis problem of piracy-wen dese premium services are not available to us neither the internet is cheapest in this part of world - why will ppl buy original content - more importantly from whr dey will buy it ??
Ex: Nokia music(mix radio now) is a good service - but does it provides quality ( absolutely no) 32 kbps - man u serious - no music lover wants to listen such bad quality music with his dr dre's - and nokia music+ not available in india
Suxxx m$
I repeatedly messaged the same to m$ and joe belfiore for the same

LOL... a doomed product lineup... they are dead. no one gonna by them.

It has to include all MS products - software and hardware. Being selective is no good. About time companies realised that many Indians appreciate (and adore?) quality technology! They will pay the price. Yes, it VFM! The guy who took India of the Surface release list should be fired!!!