Microsoft Mexico reveals Windows 10 Mobile set to roll out on Feb. 29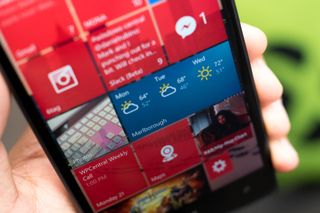 Microsoft Mexico has shared an interesting date on the official Facebook page. The social team has let it slide that Windows 10 Mobile is expected to roll out on February 29, though it's not clear as to whether or not this date is specifically for the region. Should you be one of many who are eagerly awaiting the release of Windows 10 Mobile, this could well be the date to pencil into your calendar.
For the time being, Microsoft continues to work on rolling out updates to those who are actively participating in the Preview program. Here's a rough Google translation of the comment in question:
It's certainly worth noting that this isn't official confirmation from Microsoft for a worldwide roll out and things are always subject to change, especially with regards to how the company has continually delayed the release. That said, it could at least be an indicator that the launch isn't far off. We'll have to hold out and wait and see.
Source: Facebook (Microsoft Mexico), Via: WMPU
Rich Edmonds is Senior Editor of PC hardware at Windows Central, covering everything related to PC components and NAS. He's been involved in technology for more than a decade and knows a thing or two about the magic inside a PC chassis. You can follow him over on Twitter at @RichEdmonds.
I really want to get that upgrade! Please Microsoft don't delay it now!!

Breaking News: A high ranking official says you'll all going to receive the update on February 31..

No they said it on Feb 30

You missed the entire point of the date. If they use an Annual Update format, then they'll have 4 Years to work on the next one. Every Feb 29th. Takes a lot of pressure off.

February don't have 31 days.

Wow, how did you find out?
You must be a genius...

You're not that smart are you

LOL!!!!!! You made my morning!!!!

Eyy muchacho! Hablos taco y burrito!

Hey❗ ¿Hablas "tacos y burrito"❓ ¿Cómo está eso que no entendí muchachou❓ ;]

They better not release the most current version because it causes your speakers to quit working.

Mine have a distorted sound

I have a bad feeling about this. Posted via the Windows Central App for Android

I am having a feeling that we all are gonna be pissed off on 29th feb

Well, I'm certainly not out making snow angels on the front lawn. I'm using build .107 and Bluetooth issues are still present. Now, Bluetooth disconnects from my headset when a receive a text. It's a bit comical, actually.

My edge browser starts going nuts regularly now flickering screen then crashing. 107 A joke

I noticed this too. It was an issue on an earlier build, was fixed and then returned. The other parts of .107 seem to be working well though.

Your completely right haha

if you like it, use the insider-app

Hey..microsoft is developing on busines side and security side mostly...but they are forgetting common people uses..thats why many ppl don't wish to take windows phone...i want to say is...there is no use to wait eagerly..aft seeing win10 u satisfy 70% only..ok..i knw becoz i am usin preview version..the win phone developers are cats with lion roaring..

lets see....hope for good

Yeah I hope this month...no delay anymore pls....

Will arrive full of bugs, my bug with wifi sensor on the 550 & 950 has not yet fixed, #fuckyounadella

But but Nadella is the God of Mobile tech surpassing the son of God Steve Jobs Posted via the Windows Central Beta App for my Lumia 950 XL

He is killing Windows Phone

Windows Phone (the OS) has been absorbed into Windows 10 (same OS across all your MS devices).
I prefer Windows Phone 8,1 to Windows 10 but it's inevitable.

How much data is needed to update wp10?? Posted via the Windows Central App for Android

Nadella is just a CEO, blame the developers, they just seem to be apprentices/amateurs. Either is the Windows API, .Net Framework or WPF, they did all wrong. Funny thing is that among devices, some of them work "properly" and some of them not. Weird.

You really don't know what is?

Wi-Fi is a radio, not a sensor. It either sends/receives or doesn't. That's why you don't know what a Wi-Fi Sensor is, because it doesn't exist.

And THAT was my point. If you're gonna complain at least do so knowing what you're talking about (something the OP obviously does not).

What bug? I dont have any.

Specially with my 550 i get random wifi disconnections, sometimes i cant even find any wifi ssid

Maybe ur just playing stupid..hehehe

Happens to my 950 sometimes. My 950XL don't have that issue

Maybe the 550 is Fes up with your moaning about it ;-) Would you work where you are always criticised.

My 950XL does have the issue lol

I have no wifi issue's on my 950xl, maybe its a hardware defect with your device?!

No, other guys are having the same bug

No issues with wifi on my 950xl,730 & 520. Do a hard reset, it solves most problems.

I have a similar issue on my 830. I can see the ssid, but it will not connect. Rebooting the phone seems to be a workaround.

That doesn't happen with my phone but happens with my PC. Rebooting the PC fixes the issue... I have many more problems on desktop W10 than in W10M.

It also happens on windows 8.1 also

Does it still happen when the signal is strong (ie next to the router)?

Even my wifi connection shows limited...while other devices can access it at the same time..using a lumia 1020

This update will need to be MAJOR to fix all that is wrong.

My 950 XL no longer connects to WiFi automatically when I come home. Very annoying.

It sounds strange because it depends in your carrier and it doesn't name any .

When in India? LOL. But really, they should release it worldwide at once.

Enough of it bhai.
Ab toh band kar de.

Btw, 29th February might mean by the end of fall 2016. Or maybe May 33rd. :p

When in india? Seems faster

And then it's postponed again... Posted via the Windows Central Beta App for my Lumia 950 XL

Windows Central is all about Microsoft right??? Then why did they use Google translator instead of Bing translator?? :p

Or just get someone that actually speaks Spanish. That's a shocker Posted via the Windows Central Beta App for my Lumia 950 XL

Ok, I give up. Where's the link to the Beta App.

Because it is better than Bing translate maybe?

If you use the translator app for Windows 10 you get this: "Hi, upgrade to Windows 10 will be available from February 29, but remember that not all devices may do so. Best regards!"

Or the iOS and Android translator app by Microsoft.

950 needs firmware update

Yeah, I'm hoping it improves the sound quality while in call. I think it might be the earpiece on the device that's faulty. I used my Bluetooth earpiece yesterday and the call sounded fine.

Right NOW! I'm getting tired of AT&T, my phone is horrible right now without that firmware update.

Well hope they do roll it out to insiders and the users of the Lumia 950, 950XL, 550 and 650 first.

So this is for newer devices like 950, XL, 830, 550 etc. Older devices may get it in June like 930, 1520..and the oldest like 520, 620, 820, 920 etc will get it by the end of year.

The question is: What year?

Bugger. You beat me to it :-)

1Q of 2017. Posted via the Windows Central App for Android

All the excitement now gone, but will they try to release it before Q2 of 2016,lets see. It will be a huge success for MS and a huge bonus for WP fans.

Maybe slight success not huge. Posted via the Windows Central App for Android

It's cool for about the first week. Then you realize all the new issues you never had and features you loved removed.

My 640 XL is ready.
Bring it on!

The BUGS are ready to come on your phone. Posted via the Windows Central App for Android

Oh please! Windows 10 mobile runs perfectly on my 2month old Lumia 640XL

Howz camera? On par with 8.1? Image processing and clarity?

The quality of your photos will look just as good now as they will when you upgrade.

It's the same. Although i do encounter the "saving..." Thing occasionally

Umm, no? Try a reset or roll back to 8.1 and then upgrade

I'm running slow ring preview on my 640, no issues as of right now. The previous updates had some minor little issues, but the current one has been perfect. If they bring repeating notifications, I may just switch from my GS5 Active. Sell it and save some money every month. That's really my only issue with W10M right now. No BUGS though.

Same here!! Lumia 640 runs great!! And battery lasts 2days!!

If you mean you'd like repeating reminders, then you can set that in Cortana's reminder settings per task. I have a monthly repeating task to remind me to use new contacts.

No, I mean missed text messages and calls. Even if you keep your phone on you, if you're in a loud environment when you get a call/message, you won't know it unless you specifically check your phone. It's very annoying. Android allows this, and I believe iPhone does it too. If I'm busy at work I can't be pulling my phone out of my pocket every 5 minutes to see if anything came through, when my phone could just alert me every 5 minutes.

So you're saying the vibration and/or text message and call sounds aren't working? I'm busy at work too, and I get vibrations, sounds, and on screen notifications for calls, texts, and apps when Quiet Hours isn't enabled..

They work, but they only go off one time. But if I'm doing something like, say, running a grinder when the notification arrives, I'm not going to notice it. Even at home I run into this. If I'm running the chainsaw, not going to notice it. I missed a call last week regarding work because I was taking care of my daughter, who is teething, and wailing like a banshee. Point is, it's very easy to miss an initial notification, and there should at least be an option to have it repeat. My android phones have all had this option, and it should be very easy for MS to implement it. Does everyone need/want it? No. But it should be there for those that do. Every time they ignore something because "not everyone needs that", they miss out on new customers/retaining customers. Each one is a small percentage, but each feature adds up, and so MS is a small percentage of the market...

Ah, I think I understand now. There are times I've missed notifications too. My phone is usually on vibrate, and most Lumias I've had (920, 1520, 930, 950XL) don't seem to have the best haptic feedback. To combat this, I turned on glance screen notifications. I go into the notification center pretty regularly for unrelated reasons, so I'm usually not far behind if I missed something. I haven't looked, but maybe there is a setting to have the LED blink when you get a call or notification. Check out the feedback app and up vote it if someone else submitted your idea or submit it if no one else has.

I have actually voted on it. There are a couple different posts along the same line as what I want, but they're all over the place, and haven't gotten many votes. As far as LED, I don't think they support that either, do they? My 640 doesn't even have an LED, but glance is nice. I just wish it where brighter, though that doesn't help if it's in my pocket, lol

Don't try to fool yourself and everyone here!!!Lumia 640xl camera sucks(using windows camera app) in w10!!!BE HONEST!!I own one for like a year and trust me, there's nothing like Lumia Camera in w8.1

I really don't think software affects picture quality

It could be the hardware. The 6XX line is a more budget friendly series than 9XX. Because of this, some of the components are entry level as well. For example, the 640XL screen is the same size as the 950XL (5.7"), but the resolution of the 950XL blows away the 640XL. The camera is also a lower quality and doesn't include OIS amongst other features. I'm not saying the phone itself is a bad device. Just saying it is a budget friendly phone with parts that meet a specific price point. Hopefully you've submitted the issue you've had through the feedback app or up voted it if someone else already has.

Cool date, so the jokes about 29th Feb 2017 won't work :P

Except MS only release OS's every four years!! I can hear the doom mongers calling.....

Windows 10 replaces Windows Phone and will be the last Windows version as a client OS. Everything after this will be upgrades and patches.

Well, possibly 29th feb 2020 :D

Seems as though WC has lost faith in MS's products.

Have had no need for Google translation since WP8.0. It's not like Spanish is an obscure language.

Here's what I got when I entered the text into Bing Translator: Coming soon!


The Microsoft translator is only available in iOS and Android.

You don't need it. Get the translator app from Microsoft. Google's app is a copy of it.

Seems soon raining slower

:/ better late than never

I agree and even at this point it seems too soon. I will upgrade my phone because its just too important. I don't believe MS will release a reliable OS and I'm not willing to sacrifice important calls, emails, texts, battery life etc.

I thing Microsoft loves the 29 digit as Win 10 was released on 29 July and now we are hearing rumors of WP 10 on 29Feb , I'm using insider preview the issues I'm facing are Bluetooth is buggy , camera shutter is really slow as it makes short video instead of making picture , some app aren't in store , fb contacts aren't showing , boot time is 35 sec (WP 8.1 25sec) poto app really slow responding

That's the Living Images feature. It captures a small video and makes photos become living. Kinda like Harry Potter's newspapers.

Turn off living images in the camera app settings, the missing apps can't be helped without developer buy-in, my FB contacts are syncing (check settings in FB app and force sync if needed), and bluetooth is fine for me. I have the fast ring build installed on a 920 and 930. The release preview is installed on my 950 XL.

I have two 1020s. One in the newest build and one on 8.1. The Win10 build has totally killed the joy and performance of this phone. So many thing crash, don't work like they should, gone or just terribly slow it's not even funny. The 8.1? Just zips along, super quick, rock solid, Cortana is a joy, everything works perfectly. So these boneheads better start pumping out updates on a daily basis if they want to come anywhere near a decent release. Right now they've taken amazing hardware and managed to just Jack it up.

If from the philippines..but my question is...when in india?

At least Indian are using proper english while asking that, unlike you.

I hate it when indian wp user keep on asking if their phone can work on 10 or not. On fb group. Posted via the Windows Central App for Android

You are so wrong. He said it perfectly.

Windows 10 Mobile? Ewwwwwww

Ur dad said that to ur mom that night.

Its coming only mid of the year..i.e. May or June.. And it comes with new UI/UX changes..(may be some lumias won't get this update)

I don't think the official roll out would be neat O.S.... It might contain the same issues, bugs.... Microsoft is not taking mobile devices as serious...... Delay after delay proved that they are only interested in profits.....

Profits: isn't that the main reason for running a business?

How is delaying a release showing they're concerned with making a profit? Holding back a release means they're burning money and not getting any in return. Yes, companies are in business to make money, but holding back a product release doesn't help make any.

But according to Mr. Daneil it has already been released. He has bashed many people for asking about release date of W10mM.

Technically it has been released. There are at least 2 phones available for purchase that come with W10m preinstalled. Older devices might not be able to upgrade yet, but that doesn't mean it isn't released. That would be like saying the latest OSX hasn't been released because not all Macs can upgrade to it.

Yes technically a still unfinished version was released to the public in a flagship phone as consumer final software. Forever beta.

Microsoft Lumia 535 coming to windows 10

I'm kind of getting tired of these articles on alleged W10M release dates. Windows 10 Mobile still sucks and Microsoft knows it. They're going to postpone it anyway. This is the 7th version of the 10586 build already and battery life is still abysmal. Not to mention the eye-bogging UI bugs like the app list losing its darkness after closing an app. Bugs like these just hit you immediately when you see them. Really Microsoft? Come on, damn it! What are you doing there? Still fixing bugs, yet the "fixes" are nowhere to be found... W10M appears to be a typical Microsoft product, no wonder their bad reputation.

I don't have battery issues or the dark theme issue you mentioned. I have the fast ring build on a 920 and 930, and I have the preview build on my 950 XL (daily driver). I had some initial issues on the 950XL, but doing a reset fixed all of them. Since then I haven't had any big issues other than Edge still eating up my battery like IE did. It has to be an issue in the rendering and not the browser if both of them have this issue. I don't think W10m is 100% ready, but it's not like the user base is large enough to create a big backlash. If I didn't have a 950XL, then I would wait for a couple more updates before I upgraded the OS.

What the **** are you doing here you anti-microsoft *******?

Un but he is right. Also as a Microsoft fan you can be critical.

I'm not anti-Microsoft something. I just say things how I see them. And right now, W10M still kind of sucks when compared to 8.1. It's not really an upgrade, more like downgrade in some areas, actually. Don't act like a butthurt, blind fanboy.

Does everyone know how can I prevent my L820 from updating? I already turned off "automatic download of updates" but it keeps searching for updates every day I guess. Do you think that the fact that it has only 340 MB of free internal memory would prevent the update? My L820 is perfect for me as it is and I don't want to loose my LinkedIn contacts from the Peoples hub.

Sounds like you're going to be ok. You'd have to tell it to install even if it downloaded, but you don't have enough storage space anyway.

Correct me if I'm wrong, but I heard 820 wouldn't get W10M?

Here is what I found after a quick Bing search: http://www.ibtimes.com/windows-10-mobile-update-rollout-status-microsoft...

I wonder if this also goes for the country variant devices from there too.

That's like 10th date, hah?

Yeah that seems quite correct. W10M still sucks anyway, no reason to look forward to its release.

This is the translation of their comment via Bing (Microsoft) Translator:
"Hi, upgrade to Windows 10 will be available from February 29, but remember that not all devices may do so. Best regards!"

Buena suerte a los que bajen la actualización. Ojalá que en México la actualización se expanda a todas las unidades que tengan Windows sin excepción de las marcas de teléfonos.

I feel like we need a release of Windows 10 Mobile, but any release we get wont be stable and ready. uhh...

I'll believe it if it happens

Can anyone tell me why i cant buy apps from stoore i get errors from theere side i have a 950 xl

They said only "Feb 29",hence I am bit nervous....whether they are talking about "Feb 29 2016" or they are talking about "Feb 29 2017".

O.O all this time, we've been lied too!damn you tin foil!
Who would've known a leap year was a annual thingy :P. Joking aside, screenshot taken so don't try and ninja edit yourself outta this one :).

Roll out to Malaysia on the same date please! :D

Depends on your device, have to wait for the batches.

Unlikely to release on legacy devices soon, perhaps. Mine's a Lumia 525 RM998.

My friend got win 10 on his lumia 630. Soo i think the upgrade started . I wonder how nobody know about this or naybe this is just for my country. Serbia eu.

I've stopped expecting already...

@edboogie78, you might want to let Dr. Proctor know. Just saying :P.

Yep same here. There's no reason to be excited about W10M anyway.

No more belief...damn waste of 1year

Leap Day Update, ha!
Should be unique!

Feb 29, either 2016 or 2020 .. Hit or miss issue

It was really amusing to see people literally begging to a profit making organisation for their service. Now, that begging has turned into despair, anger or ridiculing. Better, because it was so pathetic.

The cartels must be excited!

Órale wey! Ándale, Ándale, arriba, arriba!

Wen in India? Greetings from Brazil!

-920 as the device won't be supported

@my 920 disgarees. It's running .107 albeit somewhat buggy as it is to be expected as it's a preview.

Windows 10 mobile.. It's the last hope of Microsoft. If that doesn't work.. They will make their own custom version of android.

Becoming inferior to Google?

Ooh, at least they didn't use the 2/29/16 (mm/dd/yy) format :P.

Here's a better translation: "Hi, upgrade to Windows 10 will be available FROM February 29, but remember that not all devices may receive it. Best regards!​" - basically the same, but take note is says "FROM February 29", not "ON February 29". That could mean a partial and sequential roll-out spread over several weeks or months, as usual. Expect the forums to be flooded by "Why haven't I received the update yet?" on Feb 29.

Thanks for this! So that means we can't expect it before 29. 2., rather, we should expect it to cine sound summer, if we're lucky, lol.

Build 107 is so bad. Things got way slower. Also still a lot of bugs. Windows phone 8.1 users are going to be angry when they wake up with this ****.

Yep. If they truly are going to release it in it's current state, then it's a downgrade from 8.1 really.

Here is what will happen: 1) Microsoft will categorically deny making any firm commitments to the date of February 29th. 2) February 29th will come and go, and there will be no update for Windows 10 Mobile. 3) Users of devices which did not ship with Windows 10 out of the box will be encouraged to upgrade to the 550, 650, or 950 series. 4) There will be another 10% reduction in workforce on the mobile division side. 5) All of Microsoft's Android and iOS programs will continue to be updated and with it new functionality that remains unavailable to Windows 10 Mobile builds outside of Redstone builds. Redstone is never officially released, nor supported on devices released prior to the Lumia 950. 6) Early 2017 Microsoft officially exits the mobile phone industry as a handset and operating system maker. Instead they focus their core business on Surface and Microsoft products as services. The last Windows Phone to come out will be an HTC Model which will presumably be the last model HTC releases globally before shuttering. While applauded for its design and performance, it's too little to late for both HTC and Windows Phone. 7) Mid-2017 Huawei announces the acquisition of HTC. Phones will globally be sold throughout Asian markets as Huawei and in the rest of the world as HTC. The first announced device is the Honor One, a hybrid of design languages between Huawei and HTC. The phone features EMUI 6.0, a toned down version of its divisive interface layer atop of Android. Taking cues from HTC Sense, the experience is more refined and is well received. 8) Google Announces Android 8, which signals major design changes. Adopted storage has been depreciated after repeated hardware failures due to the nature of SD cards. Instead, Google introduces 64GB as the entry level storage size. Android 8 introduces the concept of the modular OS, offering a smaller footprint for users who do not want to install unnecessary applications from the onset. This is the beginning of the end for carrier bloatware as consumers find ways to enable the modular build option through rooting and a factory reset. 9) The first Nexus Phone to support the new OS is the Nexus 8, which is a return to phone maker Huawei after a dismal outing of the Nexus 7S produced by Samsung. Google continues their partnership with LG to produce "mid-range" Nexus 5X models. To coincide with the release of the 8, the new model is dubbed the 8X. Besides slighty reduced specs, the 8X lacks compatiblity with 5G networks. 10) Samsung acquires Cyanogenmod, which in turn becomes the custom UI that replaces TouchWiz. The benefit of the acquisition is that Samsung keeps Cyanogenmod open for development outside of the core Samsung devices, which means leaner and more polished builds for older Samsung devices that otherwise would have no official support. Phones from the Galaxy S5 on benefit from this, and to a lesser degree the Galaxy S4 on down. 11) Apple introduces a revolutionary new design to the iPhone with the volume buttons on the back. 12) Apple sues LG for patent infringement, citing prior designs of the iPhone "must have leaked out somehow" 13) Apple sues Samsung again, for reasons. 14) Microsoft invests in Google, makes Google the default search engine for their Edge browser in Windows. 15) Apple acquires Mozilla, Evernote, and HERE Maps. Initially does nothing with them. Slowly introduces updated browsing, note taking and navigation apps over the course of the next two years. Tim Cook cites these developments as revolutionary and never before seen in the industry. 16) Alphabet buys Acer. The company officially begins making desktops, laptops, and tablets featuring the Android OS which is scalable by device. 17) Apple sues Alphabet for patent infringement. 18) Google releases their first desktop operating system that can be installed without the purchase of an Acer PC. It is offered as a free download, akin to Linux, and supports the majority of PC architectures. The default UI is Android, but users can install XFCE, Unity, and other environments as well. Linux as a platform gains significant traction in the enterprise sector. 19) Microsoft discontinues retail sales of Windows. Citing more choice in the consumer space for computing, they now begin to offer Windows for business/enterprise customers and Office as a service to both businesses and consumers. 20) Alphabet acquires Microsoft's Office product for $15 billion and integrates into Google Docs. 21) SkyNet becomes self-aware. Since users more or less now have Google accounts (work or personal) and their lives are broadcast through the internet, there is no piece of information that Google has yet to acquire about the global population. Growing fears within Alphabet cause the company and it's subsidiaries to relocate to their own private island. Alphabet is considered an enemy of the state, yet no one nation wants to begin a war with the largest aggregate of personal information in the history of the world. It is feared that Google, and to a greater extent Alphabet, knows enough about everyone and everything that no one is able to dsicern what came first - the chicken or the egg. 22) Our new overlords - Alphabet owns the world. Every person living or dead has been affixed wth a QR code that now links back to ther Google+ profile page. Oh, you wanted Facebook? They killed it. Every resturant is now Taco Bell. Cars drive themselves. Tim Cook's vehicle constantly drives him into bodies of water. He keeps mumbling something about Apples and innovation. 23) Alphabet reveals itself to be a corporation founded and funded by an alience species that originally visited the earth thousands of years ago. We learn that Earth is nothing more than a sandbox environment for them to live, work and play in. Humanity was a social experiment that has failed one thousand times over and sustained only by morbid curiousity to see how long before we figure things out. Google was initially created as a way to slowly index the global populace. As humans bought into the "do no evil" tagline, the aliens began integrating more services. The people whom early on dubbed the user base as products were only partially correct. The aliens weren't producing anything, just herding cattle. 24) Alphabet advises the world that they have approximately 100 years to correct their course or face certain death. Part of this this course correction would require humans to subject themselves to genetic testing to determine who might be able to produce offspring that could survive in the alien species climate. It turns out concentration camps in WWII were originally used by the aliens to draw out the most viable candidates. Hitler was not an alien himself, but rather a human under intense mind control preying on his insecurities. Modern day concentration camps are staged throughout the world. Germany, France, Russia and the United States are the first and only nations to resist. They are given 100 days to comply. 25) After 90 days Only Germany and Russia remain independant of Alphabetic rule. A coalition lead by former Americans and Frenchmen have joined the opposition. France, to everyone's amazement, surrended after the United States. 26) Days after a series of nuclear bombs were detnonated along German and Russian borders, it's evident that there is no further opposition remaining. The aliens have won. Alphabet is in control. Having a plan for everything from A to Z, they already planted sucide soliders amongst the reisstance who were charged with taking out as many with them as possible. 27) After 40 years, most of the human race has seen a shift towards the genetics of the master alien race that now controls them. Within another 30 it is rare to find someone who hasn't full adapted. Those that remain are considered lame and ripe for slaughter. 28) Just before the 100 year deadline passes, the aliens announce their testing is over and no one would survive on their homeworld. Instead of fighting for independence, which the aliens witnessed for hundreds of years prior, humanity conformed. 29) Faced with death, humanity ceases to function as a form of peaceful protest. The aliens are amused, but quickly slaughter anyone that does not comply. What is left among the living is forced into slavery. The earth, over the course of 100 years, has been returned to the barren sandbox environment it was originally before experimentation on developing a new society first started. The aliens return to their home to watch as the next experiment begins. 30) ............I'm high

Wow... Just wow. Dude :D You made my day!!! You should write a novel about that stuff.

The Amazing Kreskin lives!

February the new December?

Am I the only one to find it funny that "google translator" was used here!?

So? Soon they will release the official Windows 10 for phones and most Lumia Icon/930 is still not working in some vital aspects... Good job ms...

how much Data needed to update w10 in mobile? Posted via the Windows Central App for Android

East or west India is the best

No. North or south India is best.

What!!!? Going to bug up all our Window 8.1 phones after 29th Feb?!!

920 USA please! Ill consider it as my valentines gift lol - belated :P

Leap year, yay! Ms has got one more day to delay :P

Yet.. nothing about Cortana... :(

Im starting to hste windows phones ow ...wating for the windows 10 updste since last year july...!!

Future update-This just in from the year 2061:
Windows 10 Mobile is finally released to the last operational Windows Mobile phones, two Nokia Lumia 1520's located somewhere in the Smithsonian's Gadget Gallery.
Also, Halley's Comet to be seen June through July of 2061.

I've read literally all of the comments here - even the guy who wrote about the aliens taking over us and is high - and as far as the current WM10 users are saying that their phones are still a bit buggy, I don't think MS would release WM10 to the public yet; Bummer :(. I acknowledge the users who bought the 950's deserve the update first. But the lower people like me (920) should get it soon as well, please. The writers here should've not given this information to startle and frustrate us further. I don't think this is a prominent date so why bother? It only makes me anxiously and upset at the same time. Its true WM10 is the lowest of concern for MS. Cause seriously it takes this much time to perfect - nay - optimize an OS? Really? If it did, then it should've taken as much as time on the desktop version as well. This delay not only is frustrating but now a bit disrespected towards us users as well. And this is not an angry comment yet a desperate plea: Please MS either give us the damn WM10, or just announce that you don't have the bloody balls for the goddamn Mobile Version, and we can part ways (which I really don't wanna do). Windows Phone is my first Smart Phone, and I don't like working with Apple and Android, nor do I care for popular - people dependent - apps like Snapchat. So please hurry the **** up or just don't at all. Cheers! :)

When we gonna get it in America?? Ill have my IPhone by then

Maybe on the 29th. Hang in there. You can always go pick up a 950, 950XL, Moly or Alcatel One Touch Fierce XL and have the new OS right away.

I cannot get my data to work, also when using WiFi I get message from Three saying I am not allowed to tether. I am using WiFi so am not tethering. Even if I was I actually do have tethering in my contract

I feel like a lot of people commenting in articles today missed this article or failed to read it.

Will the Lumia 1520 be supported in the final build? Like will I be able to get the windows 10 mobile on February 29 for the Lumia 1520?
Windows Central Newsletter
Get the best of Windows Central in in your inbox, every day!
Thank you for signing up to Windows Central. You will receive a verification email shortly.
There was a problem. Please refresh the page and try again.