Microsoft promises fix for .Zip file issue in October 2018 Update by 'early November'
You'll want to treat your Zip files with caution until the fix is in.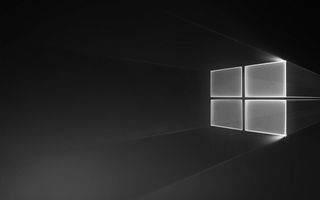 (Image credit: Windows Central)
The Windows 10 October 2018 Update has had its share of bugs since it initially rolled out to the public, one of which caused the update to be temporarily pulled while Microsoft fixes a relatively serious file deletion issue. But as some users who already installed the October update before it was pulled have reported, there's another potentially damaging issue related to .Zip files and a missing prompt when overwriting files with duplicate names.
This week, Microsoft acknowledged the Zip issue (opens in new tab) (via Windows Latest) on its Answers forum, describing it thusly:
According to the post, Microsoft is planning to issue a fix for the underlying problem by "early November." In the meantime, you'll have to handle your .Zip files carefully. The workaround is relatively simple: fully extract the Zip folder before copying files to their final destination.
If you do end up deleting files by accident, there are a couple of ways to recover them. From Microsoft:
Restore files from the Recycle Bin
Open the Recycle Bin
Locate item
Right-click and select Restore.
Restore files from Temporary File Directory
Open the Run command box by simultaneously pressing Windows logo + R keys.
Type %temp% and then click OK to open the Temp folder containing temporary files.
Locate the file or folder. On the ribbon, select Move to and choose a location or folder to move the file into.
Issues like this have led to criticism of Microsoft's testing practices, with some noting that the company should have been able to catch and fix the prominent bugs before release, particularly due to the long testing period each update undergoes with Windows Insiders. Crucially, Microsoft also skipped shipping the October 2018 Update to Release Preview Insiders before its initial public release, which could have acted as a stop-gap for flagging any remaining bugs.
There's still no word on when the October 2018 Update, which is otherwise packed with some solid improvements will resume its public rollout. But, unless something changes, don't expect a fix for the .Zip issue before November.
Windows 10 October 2018 Update review: Little refinements make a big difference
Windows Central Newsletter
Get the best of Windows Central in in your inbox, every day!
Dan Thorp-Lancaster is the former Editor-in-Chief of Windows Central. He began working with Windows Central, Android Central, and iMore as a news writer in 2014 and is obsessed with tech of all sorts. You can follow Dan on Twitter @DthorpL and Instagram @heyitsdtl.
adverb INFORMAL
another term for thus (sense 2).
"the review was conducted thusly"

Microsoft needs to gain back the confidence of its customers....one way to do that might be to incorporate un undelete feature in the upcoming revised update (Nov 2018!) to restore the lost files some people experimced in the original Oct 2018 Update installation...

Good idea but practically not possible, as by then the clusters used by these "deleted" files will be have been over written by other files, such as the windows.old folder. The most you will be able to recover without "forensic levels" analysis is broken files. Such analysis is extremely intensive and the PC cannot be used during the recovery process. So it will have to run just after POST from RAM. That's not including the obvious flaw, the update will overwrite file clusters previously used by the files that were deleted by the October update. That's presuming the PC was not touched at all after the october update was install. So the solution is a standalone tool that is run from a USB or Live CD.

pretty sure he was making a joke...

@jlowe73. Maybe or maybe not. Most people don't understand how file recovery works. Plus the comment doesn't read like a joke more like a statement of an opinion based on the experience of users who have lost personal files. If it was sarcasm, then sarcasm should be denoted by /sarcasm and humour should always be denoted with the use of emoticons. As many people don't speak English fluently therefore context, subtext, idioms etc can be lost in translation as English is not their native language. Secondly, the are many other factors. It's best not to presume a text based comment that doesn't read clearly as a joke without the use of emoticons and of any form of notation. As there are no verbal or visual cues. Say for instance if people replied saying "Lol" presuming it was a joke and the op wasn't joking - they may think people are laughing at them. Thirdly, things can be taken out of context. So yeah, notation and emoticons in the digital age are extremely important.

Or just simply "delete" things during upgrade instead of "Shift-Deleting". There is nothing preventing Microsoft to make your automatically deleted files available in the Trash Bin, or in Storage Sense like it has your old OS instance available. The only problem is, nobody cares about this when you have a device with 16GB of hard drive let's say, where everything gets overwritten on the disk twice each minute. Nobody would care about an undelete feature there.

I've moved back to April 2018 for awhile. This version has some major bugs in it that just cut into the performance of the OS. Hoping this gets rectified soon.

Now that the original bug has been fixed for two weeks, MS need to release RS5 again.

Ah, like the good old times. The October update will be released in November

...being 1809, so marked for September. :)
Can't wait for 19H1, where they need to be late by half a year at least to present this.

this is holy crap. is MS playing ? they need to know that they can not even risk acting like this.
Windows Central Newsletter
Thank you for signing up to Windows Central. You will receive a verification email shortly.
There was a problem. Please refresh the page and try again.