Microsoft publishes list of features being removed with the Windows 10 May 2019 Update
Microsoft is removing several old and outdated features from Windows 10 starting with the May 2019 Update. Here's what those features are.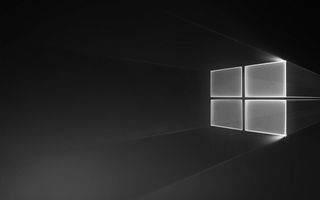 (Image credit: Windows Central)
As it has done with every new Windows 10 feature update, Microsoft this week has published a list of features that have or will be removed (opens in new tab) from the OS starting with the Windows 10 May 2019 Update, known as version 1903, released earlier this week.
As with every new Windows 10 feature update, Microsoft is removing old features that are either no longer needed, no longer fit in with the product, or have been replaced with a modern alternative. This is to keep the OS free of unnecessary clutter.
Features removed or will be removed soon:
This is a list of features that Microsoft has removed or will be removing soon from the OS soon.
XDDM-based remote display driver: Starting with this release the Remote Desktop Services uses a Windows Display Driver Model (WDDM) based Indirect Display Driver (IDD) for a single session remote desktop. The support for Windows 2000 Display Driver Model (XDDM) based remote display drivers will be removed in a future release. Independent Software Vendors that use XDDM-based remote display driver should plan a migration to the WDDM driver model.
Desktop messaging app doesn't offer messages sync: The messaging app on Desktop has a sync feature that can be used to sync SMS text messages received from Windows Mobile and keep a copy of them on the Desktop. The sync feature has been removed from all devices. Due to this change, you will only be able to access messages from the device that received the message.
Features no longer in development
This is a list of features that Microsoft is no longer developing, and will likely be removed in a future version of Windows 10.
Taskbar settings roaming: Roaming of taskbar settings is no longer being developed and we plan to disable this capability in a future release.
Wi-Fi WEP and TKIP: In this release a warning message will appear when connecting to Wi-Fi networks secured with WEP or TKIP, which are not as secure as those using WPA2 or WPA3. In a future release, any connection to a Wi-Fi network using these old ciphers will be disallowed. Wi-Fi routers should be updated to use AES ciphers, available with WPA2 or WPA3.
Windows To Go: Windows To Go is no longer being developed. The feature does not support feature updates and therefore does not enable you to stay current. It also requires a specific type of USB that is no longer supported by many OEMs.
Print 3D app: Going forward, 3D Builder is the recommended 3D printing app. To 3D print objects on new Windows devices, customers must first install 3D Builder from the Store.
Some of these features will be stuff you've probably never heard of before, and others might be more known, such as Windows To Go which allowed customers, mainly enterprises, to boot a full Windows installation from a USB key.
Did you use any of these features? Let is know in the comments.
More on the May Update
(opens in new tab)
Windows 10 May 2019 Update
Get the Windows Central Newsletter
All the latest news, reviews, and guides for Windows and Xbox diehards.
Zac Bowden is a Senior Editor at Windows Central. Bringing you exclusive coverage into the world of Windows on PCs, tablets, phones, and more. Also an avid collector of rare Microsoft prototype devices! Keep in touch on Twitter: @zacbowden.
Good that they remove features that are not needed anymore like Windows Mobile sync I thought they were going to remove the People bar too? Or it was a bogus article :D

That synch never worked anyway, or if it did, it randomly decided when it wanted to pull a batch of messages.

Duplicate message deleted.

It worked well for me, I still use it.

The messages app? Or Cortana through notifications? Or Skype forwarding. The latter two worked, the first I only had synch one time and would then never pull any messages. I believe that was around the time they decided to go the Skype route. I'm pretty sure there was also lots of feedback in the hub of it not working, along with tanking reviews. I do think they might have said it was carrier dependant, so if it continued to work for you maybe that was the answer.

Well there goes my use of my portable hard drive as a show-off feature, when I plug it in and have it boot to my own copy of Windows :/

What you do is install Windows to a virtual machine via Hyper-V, then copy the VHD to your portable hard drive, then you have a bootloader that points to the VHD (Windows can boot from a VHD on a USB device). I have an old ASUS tablet with a 32GB SSD, and a 500GB HDD built into the detachable keyobard. I have my development environment installed to a Windows installation on the 500GB HDD which shows up as a USB drive. This is how I boot to that drive.

This is an interesting idea, but it will only work if the Hyper-V role is enabled, or other virtualization software that supports any virtual machines you have is already installed.

It's likely you can still use the DISM trick to create a W2GO thumb drive. They're probably just taking the tool out since it requires certain thumb drives. The DISM trick you could do on any thumb drive. You just "install" windows on to the thumb drive and boot from it.

"This is a list of features that Microsoft has removed or will be removing soon from the OS soon." So, you are saying that these will soon be removed soon?

"Desktop messaging app doesn't offer messages sync:" While I know why... since there is no more windows phone but still suck that they are killing it or not make it work well from the onset.

"Windows To Go:" Never knew it was a thing or even existed... Who knew

i wonder how many routers are still out there that only have WEP? i can't see it being many these days. what is worrying, but not so much to me as my computer is connected via Ethernet, is how long will it be before MS decides that WPA2 is not secure enough and get rid of that?

Haven't used any of the listed features. The only app that I am remotely aware of is the Messaging app, but, I've never used it.