Windows 10 May 2019 Update review: Simple changes make Microsoft's OS run smoother
The latest Windows 10 feature update is here. This is our review.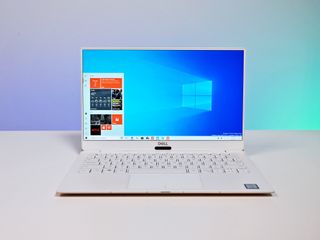 It's been eight months since the last "major" Windows 10 feature update started rolling out, packing lots of refinements and notable new features that make using Windows 10 more enjoyable. In May, another major update of the same caliber started rolling out to users across the world, featuring more enhancements and refinements to the overall user experience while introducing a couple of notable new features along the way.
Known as the Windows 10 May 2019 Update, this latest release from Microsoft is in no way a huge update, just like the previous ones before it. Upon upgrading, you'll likely notice very little has changed on the surface, and that's by design. Microsoft is not trying to force significant changes onto users, instead opting for more subtle updates that change things over time. Some of these changes are good, some not so much. Let's dive into it all.
We've updated this article in July with our latest thoughts and opinions on the new features available in this update.
(opens in new tab)
From $139 (opens in new tab)Bottom line: The May 2019 Update brings new changes and enhancements to Microsoft's OS, but not without some rough edges around search and Cortana.
For
New light theme.
More consistent UI.
Windows Sandbox is great.
Windows Update improvements are awesome.
Against
Search and Cortana split is horrible.
Cortana and My People don't support light theme.
Video walkthrough
Reading not your thing? Check out our in-depth video walkthrough showcasing all the noteworthy new changes and features in the May 2019 Update.
Windows 10's Start, Taskbar, and Action Center
Starting with the Windows Shell, which includes things like the Start menu, Action Center, Taskbar, context menus, and touch keyboard, Microsoft is introducing a brand new "light" theme that changes these interfaces from using dark colors to light colors instead. This gives Windows 10 a fresh, modern look. While I think the dark theme is still the best, many prefer light user interfaces as they can look cleaner and more contemporary when done correctly.
Microsoft has done a great job with the new light theme. It's more or less consistent across the board, with only a couple of areas (Cortana and My People) that for some reason haven't been updated to support the new light mode. It's arguably much more consistent than the dark theme is, and that's because most of Windows 10's legacy user interfaces are light and haven't been updated to support dark mode. So, if you use the light theme, pretty much all the interfaces you interact with will be light.
The light theme isn't perfect, however. Some of the Fluent Design effects, notably the reveal effects, don't show up too well in places like the Start menu. This is odd because Microsoft has a specific version of reveal for light interfaces that uses a dark highlight instead. For whatever reason, Microsoft decided to not put much effort into making the Start menu use that version of the reveal effect, meaning you lose out on the cool highlight effects when using the Start menu in light mode.
On the flipside, some Fluent Design effects stand out way more, such as the newly added drop shadows behind context menus. Speaking of which, context menus in Start, the taskbar, and other modern areas of the OS have been updated with Fluent Design, meaning they now feature things like acrylic blur effects, reveal effects, and drop shadows. This makes modern context menus look very clean and fit in nicely with the rest of Microsoft's Fluent Design System. It's still not consistent everywhere, but it's a good step forward.
Another notable change to the Start menu is a new default layout when clean installing or setting up a new PC with the May 2019 Update preinstalled. Microsoft has reduced the number of tiles that are pinned to the Start menu by default to just nine, under two groups instead of three or four. This makes the Start menu look way less noisy, and much more professional to new users just looking to get their programs up and running on a new PC.
All of the third-party tiles that promote apps in the Microsoft Store are all under one group now, which is excellent because Microsoft has also added the ability to unpin entire groups from the Start menu with a single click. If you right-click the header of a group, an "unpin this group" option will appear. Clicking it will simply remove all the tiles within a group, meaning you can get rid of those pesky advertisement tiles very quickly.
Moving onto the Action Center, Microsoft added a new brightness slider to the quick actions area. This is something users have been asking for since it was removed in the first Windows 10 release, and Microsoft finally listened. In addition, Microsoft updated the way users edit quick actions, now being able to do it directly from within the Action Center without being thrown into a separate settings window. You can pin, unpin, and move around quick actions directly from within the Action Center, which is a much better system than the previous one.
Windows 10's Search and Cortana
Microsoft made some big changes to the Cortana and search experiences in the May 2019 Update, and it outright split them in two. This comes after years of feedback from users being frustrated with Cortana's presence in the search UI on Windows 10. People just wanted to search without Cortana getting in the way, and now with the May 2019 Update, you can do just that. Unfortunately, the separation of these two features hasn't been elegant. In fact, I'd argue this is the weakest part of the May 2019 Update.
To be clear, search still works as search, and Cortana still works as Cortana. It's just that now these two features have their own separate buttons on the taskbar that take you into the same user interfaces that they had before. Zero work has been done to accommodate the fact that these two things are now standalone experiences. This leads to some confusing UI that doesn't make any sense, and it is mind-boggling as to how this was allowed to ship.
The new Cortana experience isn't really new at all. It's the same old Cortana experience, which if this were three years ago wouldn't be much of a problem. But over the last few Windows 10 feature updates, Microsoft has pulled out things like the Cortana feed, which gave Cortana a little more substance than just being a button that lets you talk to your computer. Now that Cortana and Search are separate, Cortana has nothing in it. There's no upcoming weather forecast, no forthcoming meetings, no nothing.
What's worse, you can no longer type to interact with Cortana. The Cortana button on the taskbar simply invokes Cortana listening, and since there's no UI, there's nothing else you can do except access the Notebook or close Cortana. There's no text bar to type into, and that's because the search feature is the thing that retained the bar on the taskbar. Not Cortana.
Even though Cortana and search are now separate, underneath they're still together. This means that even though the search bar is now tied to the search UI, and visually has nothing to do with Cortana, you can still use it to interact with Cortana. This makes for the most confusing user experience I've ever used. Why even have a Cortana button in the taskbar that does nothing if you can still use the Cortana commands in the search bar using the search UI? It makes no sense.
I've noticed not all commands work as intended the search box, either. I typed "turn off my Xbox" one time, and it pulled up Cortana and asked if I wanted to turn it off. I said yes, and Cortana then went ahead and powered off my PC as I was using it, not the Xbox.
The whole point of splitting Cortana and search is so that Microsoft could build out each feature as its own thing, without getting in the way of one another. Unfortunately, Microsoft has opted to do the bare minimum here. Microsoft is planning to further this separation with an actual good Cortana experience with the next major update coming in spring 2020, but that's a long way away. For now, we're stuck with this.
On the search side of things, the UI is more or less the same when searching, but there's now a new landing page that shows your most used apps and recent Timeline activities. It's a clean UI, but for some reason, Microsoft is using custom context menus that aren't like anything else in the Windows Shell. They have no animation, no Fluent Design, and don't even adhere to the dark theme.
Search is now separate from Cortana, so it no longer has a hamburger menu along the left side. Typically, this wouldn't be a problem, but since Microsoft hasn't updated the UI, it's very obviously missing a hamburger menu now. It just looks stupid having this unnecessary gap that's the exact width of the Start button between the edge of your screen and the beginning of the search UI.
Also, Microsoft did a poor job integrating the search UI and the Start menu. You can still begin typing directly on the Start menu, but instead of getting a smooth transition from the Start menu to the search UI, the Start menu briefly closes and the search UI pops up without any animation. It's quick, but clunky.
Overall, the Cortana and Search split in the May 2019 Update feels unfinished and needs serious work. Microsoft says it has improved the search algorithms under the hood, which should result in more accurate and faster searches. But the overall user experience is rough.
Windows 10's new Sandbox feature
This is arguably one of the more significant new features in this release, but only if you're a Windows 10 Pro or Enterprise user. If you run Windows 10 Home, unfortunately, Windows Sandbox is not available. Essentially, Windows Sandbox allows you to run programs that might not be safe in a throwaway virtual machine, untouched from your actual OS.
For example, if I were to download a random .exe from the web, and I wanted to run it, instead of risking my actual Windows 10 install, I can just boot up Windows Sandbox, and run the .exe in there. If it turns out to be safe, I can install it on my main OS; if not, I can close the Sandbox and all its contents are discarded forever.
Sandbox is a power user feature, meaning most users likely won't find it very useful. In fact, it's turned off by default, requiring you to go into a legacy Control Panel applet to enable it. Once enabled, you'll find the Windows Sandbox feature in the Start menu's apps list. The throwaway virtual machine runs the same version of Windows 10 that you're running normally, except with nothing installed. It's a clean slate every time.
Improvements to File Explorer
Some minor changes have been made to the File Explorer in the May 2019 Update, all designed to make using it a little easier. Microsoft changed the default view for the downloads folder, now putting your most recent downloads at the very top and categorizing them under dated tabs. This has been in Windows for a long time but wasn't set as default until now.
This view for the downloads folder is a much better way of organizing your downloads. Previously, your downloads would just organize alphabetically, like most other folders on your PC. This meant that, for the most part, you would have to hunt for the file you just downloaded in the downloads folder. That's no longer an issue now that the default behavior is to have the most recent download at the very top of the list in the downloads folder.
Microsoft also updated the File Explorer icon a bit, giving it a slightly warmer color so that it doesn't clash with the new light theme. This isn't something you'll likely notice unless you compare them side by side.
Windows 10's updated Settings
As is the case with every new Windows 10 feature update, Microsoft did some new stuff with the Settings app. To begin, Microsoft has updated the account security area of the Settings app, cleaning up the UI and making things a little more organized. You'll now see all of the options available for setup on your account, including things like Windows Hello facial recognition, fingerprint login, or iris scanning. You can also easily set up with a standard PIN, physical security key, standard password, and even a picture password from Windows 8.
This new UI is so much cleaner and straight forward, but I wonder why Microsoft decided that it's necessary to list sign-in options even if they are unavailable on my device. Windows Hello fingerprint shows up on my Surface Book 2, even though it doesn't have a fingerprint scanner. I'd much prefer if the options that were unavailable on my device didn't show up at all. Either way, the new UI is a great improvement that makes setting up account authentication more straightforward.
Microsoft updated Focus Assist to come on automatically when entering fullscreen mode within an app. So, if you're using Netflix for example, and you enter fullscreen mode to watch your video, notifications will no longer bombard you while you're in fullscreen mode. You can turn this off, of course, but the idea is if you're entering fullscreen, you likely don't want to be interrupted.
There are also plenty of new ease-of-access options available in the Settings app, including the ability to change the color of your cursor and resize it with more granular controls. While Windows has always had the ability to resize your cursor, it's never been this easy. It's now just a simple slider, that updates on the fly without you needing to click "apply" every time you set a size.
Windows 10's new Windows Update
Windows Update received some pretty significant upgrades with the May 2019 Update, and it's good news for users. Microsoft is backing off its heavy-handedness when it comes to forcing updates onto users. Starting this month, users will no longer be forced to install new feature updates unless they explicitly click on an install button for it. You will still have to install security patches and driver updates, but the big feature updates won't be forced straight away.
Eventually, the latest feature update will be forced, but only once the version of Windows 10 you're using runs out support, which is usually every 18 months for users upgrading to a new version of Windows 10 on release. So, for example, if you were to install the May 2019 Update upon release, you wouldn't have to install any other feature updates released between the May 2019 Update and 18 months after.
This doesn't mean Microsoft isn't going to alert you of a new feature update, however. Microsoft added orange indicators that sit in the System Tray and Start menu when an update is pending install. I find them quite handy, as it's an easy and subtle way to tell if my PC needs to restart.
Microsoft added the option to delay Windows 10 security and driver updates for up to 35 days. These updates are forced on a more frequent basis, as they're designed to keep your PC running securely and smoothly, but you can pause them. This is new for Windows 10 Home users, who previously were unable to pause security updates.
So overall, Microsoft really improved Windows Update with this release. The only time the PC will forcefully restart is if the user has delayed an update for an inexplicable amount of time. There's now plenty of time for a user to find out an update is available and prepare their PC to install it.
Miscellaneous changes
One notable change that you probably wouldn't notice unless you were told is the wallpaper on the lock screen will now blur when you go to login. It's a nice, subtle design choice that puts the login screen inline with other Fluent Design areas of the OS.
Microsoft is also focused on privacy with this update, adding little things like a microphone icon in the system tray whenever an app is using your mic. Clicking on the icon will bring you to a settings pane that lets you control what apps can access your microphone.
Cloud Clipboard received some minor updates, reducing the overall size of the UI to make it more natural for keyboard and mice users. I still think discoverability of this feature is abysmal. I wouldn't be surprised if no one used it, because they don't know it's there. It's off by default, likely for privacy reasons, but there's nothing during setup that would indicate that there is such a feature. The only way you'd know is if someone told you about it, or you just happen to stumble across it in Settings.
Finally, Microsoft says it has updated the reliability of the Start menu. I've had mixed results with these claims, however. On one device, Start works fine all of the time. It opens instantly and is very fast. On another device, however, Start crashes at least once a day and doesn't pop up for about 10 seconds after that.
May 2019 Update final thoughts
So, should you install the May 2019 Update?
I think so, yes. Microsoft took extra special care to make sure this update is free of any data-losing bugs or major issues. It's spent an extra month in testing to ensure this. I know, because this update was supposed to be called the April 2019 Update, until Microsoft decided to give it a little more testing time. That's a good thing.
I think the improvements to Windows Update are worth it alone. The new light theme is something cool to check out, and the other smaller miscellaneous changes make the update feel complete. Search and Cortana really do need some work, though. The search function is fine, but the split is rough and does not make for a very good user experience.
The Windows 10 May 2019 Update is rolling out now as a free update for Windows 10 users. If you don't own Windows 10 yet, you can buy it right from Microsoft now.
More on the May Update
(opens in new tab)
Windows 10 May 2019 Update
Cheap PC accessories we love
Take a gander at these awesome PC accessories, all of which will enhance your Windows experience.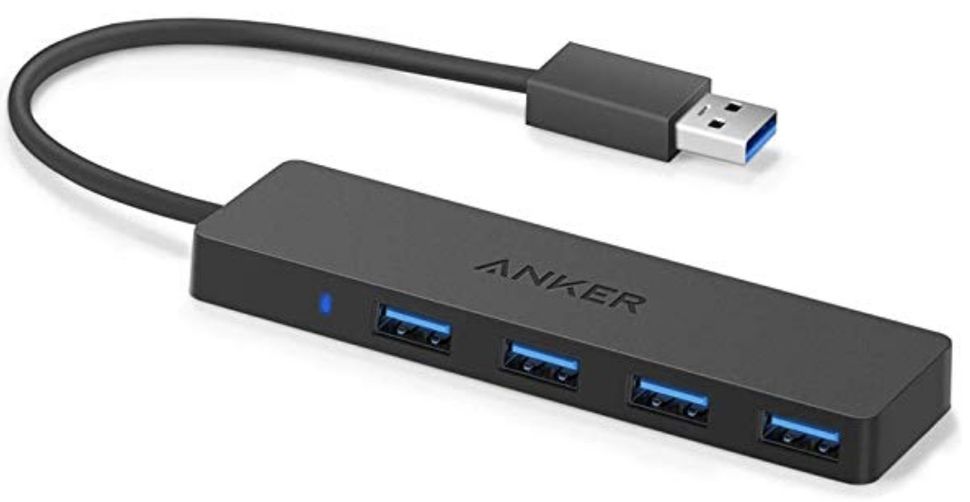 Anker 4 port USB 3.0 hub (opens in new tab) ($10 at Amazon)
Whether on a desktop or laptop PC, you always need more ports to connect things to. This hub gives you an additional four USB 3.0 Type A ports.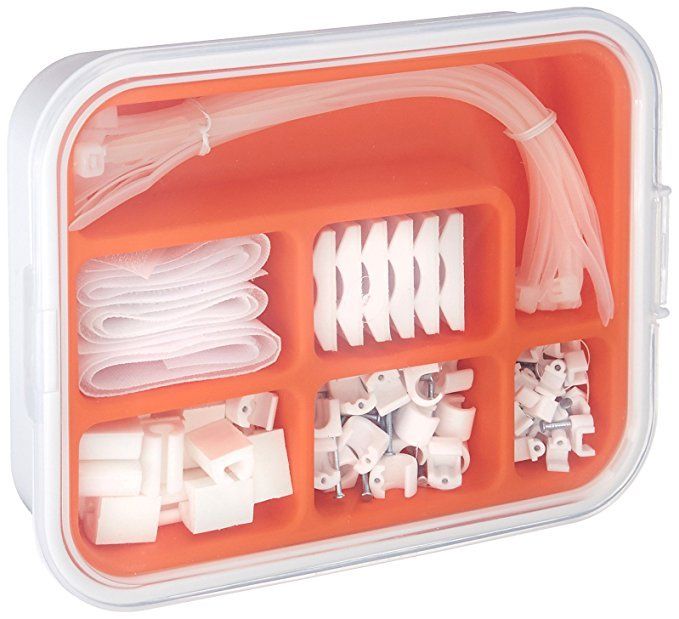 Ikea Fixa Cable Management System (opens in new tab) ($11 at Amazon)
This IKEA cable management kit is your ticket to a clean setup. It's simple and functional.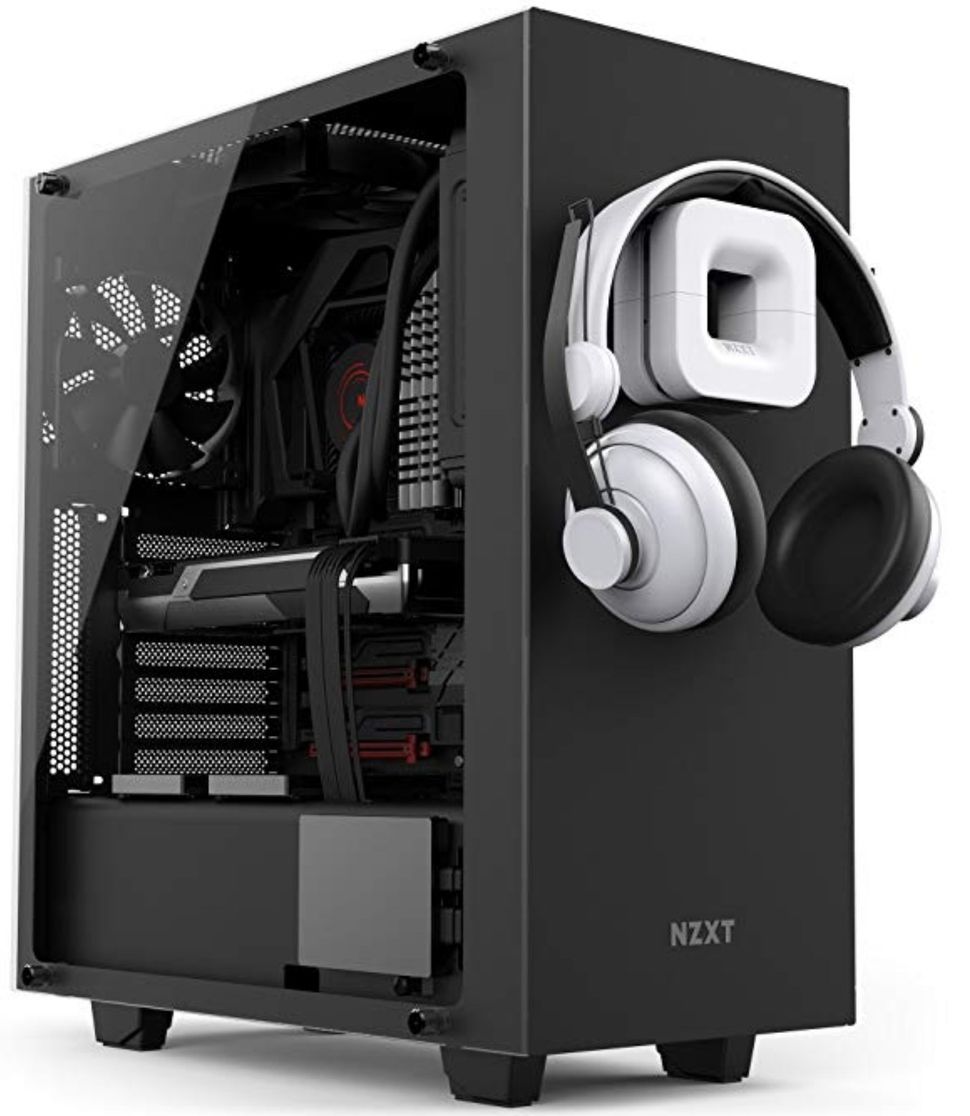 NZXT Puck (opens in new tab) ($20 at Amazon)
This clever little accessory has powerful magnets on the rear to make it stick to any of the metal panels on your PC case or anything else. It's great for hanging accessories like headsets.
Windows Central Newsletter
Get the best of Windows Central in in your inbox, every day!
Zac Bowden is a Senior Editor at Windows Central. Bringing you exclusive coverage into the world of Windows on PCs, tablets, phones, and more. Also an avid collector of rare Microsoft prototype devices! Keep in touch on Twitter: @zacbowden.
I don't have the new banner on the Settings app. Using latest Insider Release Preview build. Maybe a US only feature?

It not. In a previous 19H1 blog post it was mentioned that only 50% of insiders have it. While they test its performance With it on and off.

Thanks for letting me know that, hopefuly they'll release it for everyone soon.

i presume if the user don't have an MS account the banner will be blank, or will Ms put annoying nags there to try to push people to their cloud?
Saying that, how often do people really look at settings? It seems a strange place to put that info

I have it in my VM but when I tested 1903 (had to roll back) it was not there.

I've been enjoying the update, but I do not have the new Settings UI. Never have.

They removed it for some users for further testing with it on and off.
They did mention that it will come back at a later date.

I'm also using the latest Insider Release Preview and reside in the US. I don't have the new banner.

It was removed from 19H1 for further testing.
But they did mention in the blog post that it will come back at a later date. So maybe before public roll out.
It's also available for 20H1 users.

Can someone tell me why I don't have the new banner? JK /s. Sorry

Really useless feature. Hope it gets canned.

Haha I actually laughed out loud

There's actually another place where the light theme is not applied, which is the context menus in Task View. The context menus in the shell used to be somewhat consistent (the ones in Start, Task View and the taskbar were either the same or very similar up until now), now Start, Task View and the taskbar all have different ones. I think Microsoft's designers are good but it's clear the people in charge of actually implementing the designs seem to think just slapping blur on things is enough to call it a day. It's a shame an eye for details is sorely missing.

Sadly that's the case. Microsoft does have talented designers but their works and vision are absent on actual software, worse we got a mish-mash of different design languages in Windows 10 (Fluent Design, MDL2, Metro, Aero flat + Aero Basic). Add to that injury is Microsoft seems like trying a new revision of Fluent Design already making more mess to the already incosistent design. There are still several areas that lacks polish, and I'm talking about the legacy parts of the OS which is understandable even though it is doable. Things like the lack of proper animation when closing Tile Folder (not even a Live Tile which is useless for apps showing notifications or information). Lack of animation when switching desktop in Task View/Timeline. Hamburger menus are still inconsistent between apps, some have animations, some have different paddings, etc. Eye for details is still sorely lacking even with new Microsoft, especially towards to their software. But on hardware it is a complete 360 and they do deliver, looking at Surface and Xbox hardware and we can see that they can compete with Apple head-to-head, if not better on some areas. I personally like working on Windows, but that's because of the feature-set, ecosystem that I currently in to and the general workflow. My reasoning on using Windows 10 is mostly utilitarian. But as a designer, using Windows as my daily OS driver often reminds me of the mess it has. I used Mac OS X before (before they become macOS) and I love it virtually everything is so polished and well designed, not perfect but at least it wasn't feels like a WIP. Too bad I'm not really into Apple ecosystem and it is just not for me, also I like playing PC games so.

I believe search and Cortana split is a wonderful change. When you're asking Cortana for YouTube, you want her to bring you to the site, not to search for YouTube on your hard drive. Cortana's downfall is simply that Cortana.com is not a search engine on the www.

if Ms is going to split it then split it, not make a hash of it. cortana will still be running in the background, also the search should be changeable, so we can search in different search engines, because Bing is a load of rubbish.
Search/cortana is hidden on my computer, in fact they don't work as I got rid of the cortana directory, I will do the same when I eventually update to the may version.

Who uses Windows search to search the web? Just type in your browser address bar :-P I only use that to find files or quickly launch applications...

I do if the browser is closed. One less click.

The inconsistency of those taskbar icons is crazy, basically a different style for each, some are monochrome, some are not. Ugh. They should spend an entire year just working on those things.

I would be happy if they do that. At least they can polish existing features too instead of introducing completely new things that probably nobody asked for (except for Tabs on File Explorer and Command Prompt window, those two are highly requested for a very long time even before Windows 10).

I think they're planning to give the inbox apps new icons similar to those of Office. I'd dig that because the monochrome icons have got a bit tired.

I hope they still keep an option where I can turn on that all updates including feature updates download and installed automatically as soon as they are pushed out and the only interaction I have is to restart now or later. I should never have to tell an OS to download or install an update specifically a new OS version like win10 or ubuntu version updates. If the current way is not added as option then they will hear about it in the feedback hub.

Most update s cause devices to stop working. No updates automatically please

I have read before that A setting for "Variable refresh rate" has been added for gaming on the Graphics settings page but i couldn't found it ,Have they removed it Again ?

What is "tadio silence"? Does the separation now make it possible to uninstall Cortana?

It's a typo. He meant "radio silence" in that Microsoft is not properly communicating its plans to its users.

That windows update disabled my extensions and says they could not be verified for use in Firefox and has been disabled ... Firefox is version 66.0.3 and was not changed. So, to me ... that update did not help.

Except it was not Windows but Firefox. Don't blame Microsoft here.

Try Google Chrome instead.

I'm not a fan of separating search and Cortana. I wish I could disable that. I want one search bar that does everything, not two separate ones that only do some things. And it's absurd that you can't type into the Cortana one. Why would they do that? Sandbox mode sounds awesome. In Settings, they really need to move "Phone" under "Devices" where it belongs. Redundant categories just clutter things up.

They split Cortana from search because most of users complained about searching.

i think i will leave it be for a few months, make sure people don't have problems with it first, once again it offers nothing that I require. i think Ms is running out of ideas, which is good, because maybe they will get rid of this need to do these updates every six months.

A year ago, my desktop PC was bricked for nearly 3 weeks while Microsoft tried to figure out why it was stuck in a rotary death. Months later, the same thing happened to my daughter's. She lost a lot of files. I believe I turned off auto updates with msconfig; so far so good. I won't be voluntarily updating, nor will I trust Microsoft when I replace my 2013 PC.

How the hell do you brick a PC for 3 weeks...

I've been running 1903 as an Insider on release preview. No problems so far, and the install went without a hitch

Ah yes, good old "splitting the feature so we can improve them independently".
I guess Cortana is going the way of the Dodo, then. At least it's a better ending than what they did to the Halo character.

It was a nice update. That login background blur is almost the same as my concept, please do have a look https://obtera.com/2017/02/03/onewindows-part-2/ the Search & Cortana separation is really a mess for me & I don't get why Microsoft is doing this. The only reason I can think of is they might kill Cortana this year 🤔 Another UI concern of mine is the icons. Looks like Microsoft designers can't decide which one should they focus on, colored or line icons. In my opinion, there still lot's of things to polish on Windows 10 UI, but this update is the beginning.

Cloud clipboard sounds like a bad idea.... they need to put a off switch under privacy tab instead of clipboard tab... so you turn off all this privacy invasion crap off all in the same place.... I don't like that if you cut and paste something on your pc... then lend you phone to a friend all your private communication from your pc are on your clipboard stack accessible from your phone..,

Cloud Clipboard is OFF by default and has a different keyboard shortcut.

Why you're so worry about your privacy? Google also collecting your data. Most of websites collecting your data like IP address.

Glad to see they removed Cortana from search.

I am glad to hear that also

"This gives Windows 10 a fresh, modern look. While I think the dark theme is still the best, many prefer light user interfaces as they can look cleaner and more contemporary when done correctly." This is why I came to the site. I had to comment. Light is contemporary? For most of the GUI era of computing light was the preferred interface! And, now that my eyes are hitting middle age I can see why! Dark may be nice at night but it's hard on the eyes otherwise.

Yeah. Cortana is dead. Cortana is dead. Only it's not?! For years I've been beating the 'I hate Cortana' drum and it seems I wasn't the only one. Only they're still trying to keep it? Who uses voice to control a device where you have input devices that use your hands? The only voice assistant I've ever found useful is Siri and I haven't used an iPhone in years (got a Google Home and for playing music or rudimentary web searches it's ok but Google assistant is more or less useless on my Pixel).

I use Alexa literally every day as I set my alarms via voice on my Echo Spot. I used to do the same with Cortana.

Dude, Cortana is dead. I tried it on Android, it stank. I have not bothered using it on my desktop computers. And, although I used it on my Lumia 950, that phone is dead and gone as well.

The Windows Sandbox feature sounds like an awesome way to mess with phone scammers.

I've notice the taskbar isn't as black as it was once the update was applied. I compared this with my laptop. :\ Now it looks a bit dark gray in my opinion vs black on the taskbar. Overall im happy with the updates they done. :)

I agree with the article. Ripping Search and Cortana apart has diminished both. We were just beginning to see glimpses of the future of integrated, AI-enhanced search. Now it feels like Microsoft has retreated back to the 90's. Frequent users of Bing and Cortana cannot be happy with this outcome, but those who were probably never fans of either can now enjoy XP-style search for the foreseeable future.

Why isn't sandbox enabled by default? If this works well, I can ditch my vmware VMs if I want to look at suspicious links in emails.

"I would love it if they could say that is something that it's working on. Radio silence isn't helpful to anyone." Zac, why did you not update this part of the review :)?
Before the 21st, at build, you had a talk with the team behind Cortana which told you their plans. I don't think it's fair not to reflect that in your review.

As others have mentioned, the updated Settings with the banner across the top was not implemented. The author could at least mention that.

It went into AB testing torts the end of development. My desktop in slow ring has it.
But not my fast ring device.

Even though I love the asthetics of the light theme, I disabled it on my Surface Pro because it seem to kill the battery quickly. Anyone else experience the same issue?

try custom with dark apps.
Windows Central Newsletter
Thank you for signing up to Windows Central. You will receive a verification email shortly.
There was a problem. Please refresh the page and try again.