Microsoft publishes list of PCs with Skylake chips that support Windows 7 and 8.1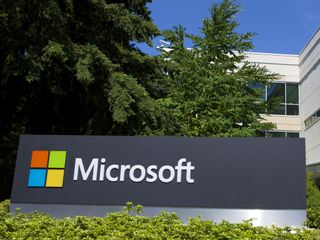 (Image credit: Windows Central)
As promised last week, Microsoft has now issued the first official list of PCs that have Intel's six-generation Core processors, also known as "Skylake", that will support Windows 7 and Windows 8.1 until July 17, 2017. After that date, those PCs must be updated to Windows 10 to continue receiving OS support.
The list of over 100 supported Skylake PCs are being made by four PC OEMs: Dell, HP. Lenovo and NEC. Microsoft says it will update this list with new OEMs on a regular basis, and each PC maker will also update its list of supported Skylake PCs.
As previously announced, Microsoft is making this move primarily for its business customers, who might need some extra time in updating their apps orPC systems for Windows 10. Microsoft's Windows and Devices head Terry Myerson said at the time:
As far as future processors beyond Skylake, Myerson said last week:
Source: Microsoft (opens in new tab)
Windows Central Newsletter
Get the best of Windows Central in in your inbox, every day!
Why not lists the exact chips that are supported? Besides, I think it's a bit ridiculous that they announce *backwards compatibility*.

Supported means: If you have problems and different cpu, don't call us.

Im guessing only LGA1151 sunrisepoint boards can take advantage of this

MS delays reading the comments here till mid-february :D

I think this will be a big non-issue for 99.99999% of everyone out there :). Good to see the news though.


This is big for Enterprises though. I just checked the list as we are refreshing our models right now with Skylake but will be running Windows 7 on them for a while yet. Happy to see that we will be supported.

Do you mean Lenovo Thinkpad, HP ProBook and Dell Lattitude laptops don't have this issue? Thats great great news, since these are the OEMs which big Fortune 500 Companies care about when purchasing employees laptops.

You do know that Intel makes also computers?

The only machines Intel makes are the barebones NUC kits - which I'm sure aren't really being bought by businesses as they aren't sold as a complete system. Posted via the Windows Central App for Android

NUC's are quite popular with businesses. You do know that there is separate business line of NUC's?

This is really bad news for Samsung, Toshiba, Acer and ASUS. They have a lot of pro-class ultrabooks with Skylake that many employees would love to buy as a BYOD device on their company which still has Windows 7 Professional as a standard. I'm glad I own a Dell PC with Broadwell, even that I'm very happy with Windows 10, I can rollback to Windows 8.1 whenever I want to.

Enterprises should move their asses and support the latest standards. It's not like Microsoft doesn't offer a Current Branch for Business.

So the newer machines cannot run any Windows version before 10, even in virtual machine?
Windows Central Newsletter
Thank you for signing up to Windows Central. You will receive a verification email shortly.
There was a problem. Please refresh the page and try again.