Microsoft removes 12-month Xbox Live Gold subscription from store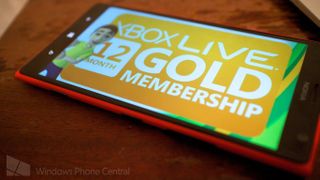 (Image credit: Windows Central)
What you need to know
Recently, Microsoft removed the 12-month Xbox Live Gold subscription from the Microsoft Store.
Customers can still subscribe to the one-month and three-month membership.
This may be due to a focus on Xbox Game Pass Ultimate.
Microsoft didn't clarify as to why it removed the 12-month option from Xbox One.
A few days ago, a number of Xbox One users noticed that you couldn't buy a 12-month Xbox Live Gold subscription from the Microsoft Store for the console. While many thought this was an error, it turns out that the company purposely removed the stock-keeping unit (SKU) from the website. Microsoft issued the following statement to TrueAchievements, confirming the purposeful removal.
It's unclear why the company would do this, but it may be related to the fact that Xbox Game Pass Ultimate is the company's new focus according to recent earnings calls. It includes Xbox Game Pass for Xbox One, Xbox Game Pass for PC, Xbox Live Gold, better editions of first-party games, and even Project xCloud game streaming from September.
After the $1 upgrade and trial period ends, Xbox Game Pass Ultimate costs $5 more for the month-to-month plan than Xbox Live Gold.
Keep in mind all of this is speculation since Microsoft didn't clarify the reason behind the removal. What do you think? Why did Microsoft remove the 12-month option? Let us know.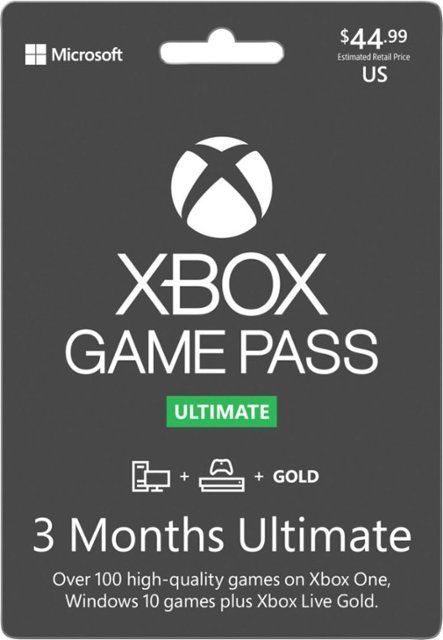 Play more games
(opens in new tab)
It'll last you a couple of months

Xbox Game Pass gives you access to over 200 games for one monthly fee. Xbox Game Pass Ultimate also adds Xbox Live Gold to the package so you can play online with your friends.
Xbox
(opens in new tab)
Main
Asher Madan handles gaming news for Windows Central. Before joining Windows Central in 2017, Asher worked for a number of different gaming outlets. He has a background in medical science and is passionate about all forms of entertainment, cooking, and antiquing.
A year of Game Pass and a year of Gold aren't even in the same ballpark price wise. $180.00 a year verses $60.00. I would much rather buy my own games and pay $60.00 to play online.

Was thinking the same... In Belgium Live Gold is 6,99 euro while Game Pass Ultimate is 12,99 euro... Perhaps the writer should double check this?

They adjusted the paragraph 👍

Feel like they are about to announce the old convert your existing live gold subscription to gamepass for a dollar deal again. Last time they did this everyone purchased extra gold subscriptions before posting the dollar fire the upgrade, essentially getting years of gamepass for a dollar. Think they are just preventing this from happening again.

Good point. That's what I did. And I think they are doing that promotion right now

That's still a thing it wasn't a limited time promo.

yeah I got like 3 years of GamePass ultimate for 40€ with my rewards points, a local discount and this deal.

If MS is trying to gain more street cred with their Xbox messaging this isn't the way to do it. It's horsecrap.

Microsoft is most likely changing te concept for 12 months gold and returning it later with Game Pass and xCloud. Gold isn't going anywhere.

Probably going to shift to Game Pass Ultimate yeah. Game Pass makes Games With Gold pretty redundant as a service anyway.

If MS gave no reason for the change (as it says at the end of the article), maybe it's just temporary as part of a minor change to the service, rather than a permanent removal.

Otherwise, you'd think they'd include some guidance or news explaining the reason for the change with marketing speak about how they're focusing on something better for gamers.

Well I just purchased two years worth. In the event the yearly subscription goes away. Or in the event they offer the upgrade deal again. Regardless, I am set until March 2023.

this really bites the big one.
12 months of gold used to be only 29000 rewards points.
now it's like 80000 points since they removed the option to even get 12 months a while ago...

Yeah, that's when I let my XBL sub drop. I hadn't played online in over a year and wasn't paying $60 or using a search bot to keep up with the points requirement. My XB1X hasn't even been plugged in for over a year and I've just gone over to PC, where playing MS games online is free.

Maybe this means that they will remove the need to pay to play online, if they do that I think it'll be huge. And could force Sony & Nintendo to do something similar. I'm really hoping for something like that. I hope they aren't trying to have game pass ultimate as the only way to play online. Or may try to make game pass ultimate better looking by making gold look like crap.
Right, now it's $10 for 1 month of gold or $25 for 3 months. Yes, that sounds like bs. It would mean increasing the price to play online when it should be the opposite.
Having said that, I really hope they are getting rid of the need to pay to play online.

Yes, that would be huge indeed. Seeing the way they are trying to line up their services with GP PCand Xcloud and having no paywall with those to play with the Console, it seems like the logical next step. It seems like a really old MS move to try a price hike on Gold just to make GP look more attractive. I wouldn't think that goes with all the other moves they have been making lately.

Do you mean no payment for any online play, or for free to play games. If the former, it'd be great. I'll be honest, I don't know what they truly have planned, but I'd love for consoles to basically just be the most common versions of PC's (they basically are but no one treats them that way) and removing the pay wall to pay for online would be a start toward that. More cross play would be the next big step.

He means drop the MP fees period. This is a therory that this happening for a while, and this may be the the strongest evidence of it. There is some good discussion on it during this podcast: https://youtu.be/XTaVtsc3s3M

This would indeed be epic if it were the case but I have absolutely zero expectation of Xbox going free for online. I am more inclined to think that they are simply abolishing a yearly subscription in general, considering GP Ultimate doesn't have a yearly option.

"Xbox Live Gold and Xbox Game Pass Ultimate cost roughly the same if you're going with a month-to-month plan" XBL is $10/month. GPU is $15/month. How is a 50% price increase "roughly the same?" Annually, that comes out to $60/year, or the price of a new game...or an extra half-year of XBL.

yes, that part made me laugh a little, but I don't expect much from the person who wrote that, so I wasn't really surprised.

Actually if you go month-to-month $10 a month is $120 a year. Gave us ultimate is $15 month says about $180 a year that's only $60 extra a year which gives you up two 300 games to play which actually is a lot of games. I can tell you what the fact that I have game pass ultimate been testing it since it was in beta it's been amazing.

I believe that Microsoft will offer gold only with Xbox Game pass Ultimate (Deals + Free Games) but the online and multiplayer will be free for all

That makes sense, but I think the free games might go away. Look at the effort that is gone into the selection lately.

I would think they just keep it as part of Ultimate along with the current Gold discounts and sales. It makes sense if their primary goal overall is really it to make the most expensive option the most desirable option. I do believe that most people on Game Pass Ultimate don't play on PC and PC gamers generally don't play on cosole (there are those that do but that is the minority). And the streaming option may be interesting option but it will take quite a while before even a majority of Ultimate subscribersare using it regularly. So, Microsoft would have to keep as much of Gold's additional features as possible in Ultimate to make it more worthwhile in any scenario with pay for online no longer part of the equation.

glad i just bought a couple years of xbox live at the employee discount after the developer conference!

That might be good for those people who don't have a good library of games and have good $. But sucks for people like me who like to collect games ,have a good library and don't care much for game pass just rather pay 60$. I mean with already Disney+,Netflix & hulu for my kids and now 180$. not looking good for low income families like myself.

I think they will make online play free for all that means included in the standalone price of the game. So no need for gold. That way both new users and existing users both will be happy this way. Existing users don't need to pay anything regularly and new users can get on with the game pass as they would want both games and other newer purchase deals. I agree it sucks for people who want to own titles and also want to get discounted rates with gold. But then again that's exactly what they want - to discourage owning standalone titles by gamers. This step increases their leverage of GP for devs to make their games available on GP at least for initial exposure. Otherwise devs will just bully MS just like they did Nvidia by removing gamers from their streaming service making it so much unappealing to the people.

Maybe, Online play will be free?

I think it's simply because a 12 month subscription was so cheap compared to a monthly or quarterly sub. It was almost half the price of a monthly sub over a year... I think with the new Xbox Series X launch they will probably do away with GwG too... A lot of people are speculating that multilayer will be free, but I don't think that will be the case, if it were they'd have to pass that cost to the developers and that'll drive up the price of games quite considerably.

No, that's not right. No one is "passing the cost" to devs in PC gaming. PC gaming shows that there is no major cost needed to maintain servers for online gaming, matchmaking or achievements/trophies. You can play multiplayer games for free. Even MS's own XB live is free on PC.
PS+ has 41.5m subscribers. That's more or less $200m/month or 2.4b/year. Gold will be less but either way you don't need billions to maintain mostly p2p gaming and some servers. And yes, there are some games "rented out" for subscribed members but that hardly covers what we are paying them.

Microsoft revealed some important new Xbox stats: • Xbox Live has nearly 90 million monthly active users
• Xbox Game Pass has more than 10 million subscribers
• Project xCloud has 100s of thousands of active users in preview

Important? I mean how many of these active XBL users are actually paying gold members. How many are playing on Steam, Switch, iOS, android, win10? How many have just opened Solitaire on Win10?
10m on game pass? What does that translate in terms of profit/loss? Sorry but imo these are hardly important stats.

You a delusional Sony worshipper why would those stats matter to you? Why not ripping people off $10 a month for PS Now? Or charging $60 for a single player only weekend rental that you play once or twice? Wonder how you and your sheeps on pushsquare feel about that.

That made no sense. If you want to troll you'll need to do a lot better... :)

If XBL is not free GwG is staying... They can't keep the pay wall at the same price and diminish it's value at the same time it'd be a terrible business decision...

Then let them stop GwG. Je look at the quality of the games anyway. Do you think people pay for gold to play online or for those rented games that disappear from your library when you stop paying for gold?
GwG exists most probably because Sony were doing it when they started asking money to play online.

I do believe that pay for online is being removed at some point. Sooner rather then later. It is obvious move with what is going to be happening in the ensuing months as the next-gen starts. And it is a competitive move to make MS standout against Sony. Sony definitely relies heavily on PS+ for profits (38% of of PS4 owners or around 42million) vs (43% of Xbox One owners or around 22 million) more so then Microsoft in any imaginable way. So, I can't see Sony going without PS+ anytime soon. And with game streaming Microsoft's being a primary focus for the future growth makes little sense keep pay to play online around. And no better time to do this move then when a new gen starts . It really drives an obvious big difference between the Xbox ecosystem and its main console competitor. And this may make the rumored Lockhart an even more desirable console for the price conscious buyer. Plus, with Lockhart more then likely being a digital only machine that will lead to more Game Pass subscriptions. Plus Stadia does not have pay for online. So this removes at least remove that difference. You can see moves already happening as MS is positioning XCloud (or whatever they rename the streaming service) with its release (September) and being integrated into to Ultimate to stream the Game Pass catalog. In the next few months you are more then likely going to see Game Pass PC finally move to release status from its current beta as the bigger games start to be released (Flight Sim, Halo, Forza, etc.) And there will be an increase of its $4.99/month price to $9.99/month to be on parity on with Game Pass Xbox. It will continue to still be part of Ultimate as well. And in this play anywhere world Xbox is going to be selling you they can't have one system having to pay for online (Xbox) while another (PC) is not. Especially with cross-play. It just is not a good look (separate but not equal). But, fear not I predict another service will rise up and replace Gold as revenue stream in the form of $10/month or $60/year subscription allowing you stream from the cloud your actual game catalog. It is part of their long term growth plan. It only makes sense to capitalize on this end with Microsoft's move to allow for instant gaming (click to play, play while install) and grab mindshare. This would also be an important move when trying to get all those non-console buyers to invest into streaming. Lets face it not everyone may see value in Game Pass. And if they have no need for Game Pass they probably don't have a need for Game Pass Ultimate. Maybe they like games not in that service but may see value in spending $60/year to stream as acceptable expenditure. But in such a world keeping an additional costs like to play online would only be negative to drive streaming growth. And even though the console may have Xbox XCloud local stream that does not work if you don't own a console (again the non-console crowd is what MS is aiming for). Or even if you have a console local XCloud (or whatever they end up calling it) may not be the best option dealing with internet issues of both ways (your home and where you are) and added benefits of XCloud Azure has. Or relying on your Xbox being on. Of course this service will also be integrated as part of Game Pass Ultimate to drive its value. I also see much of the additional aspects that Gold did provide (minus the pay for online) kept as an incentive for the streaming subscribers. Which means Ultimate subscribers as well. These features include the monthly free games and Gold game discounts. Just my two cents where this is all headed.

"43% of Xbox One owners or around 22 million"
Where did you get these numbers 22m gold subscribers and 43% of XB1 owners having gold? I'm curious because MS doesn't really communicate these numbers; "But, fear not I predict another service will rise up and replace Gold as revenue stream"
Also when you say fear not, don't worry not all of us care too much about MS's revenues.

Shame they've removed it, I prefer to pay for the monthly subscription anyway. I got xbox live gold subscription every month as well as xbox game pass for pc beta, where i can have access to my favourite games plus, halo and others in 4k with HDR, Windows 10 gaming is better and more powerful than xbox consoles, because don't forget consoles are built through budgeting not power, like the pc can have.

I would guess they are just changing the pricing scheme because of Gamepass Ultimate, I would be very surprised if they made it free. People shouldn't get their hopes up.

People are stupid and don't know how business' work or how costly IT infrastructures are and how expensive it is to maintain. For those saying XB live is free on PC what do you think is subsidizing that free XB live on PC?

@jams_11, highly unlikely it's coming from Xbox -- MS would not have the Xbox business line's profits go to providing gaming support for Windows customers. MS is obviously eating that cost, but I'm sure they have concluded it's beneficial to them in some way, and covered within profits of the Windows business team's sales and revenue, or they wouldn't do it.

It's coming from somewhere that's for sure. But it's laughable that people can think companies can offer high availability and redundant services for free with no strings attached.

@jams
"IT infrastructures" LOL you sound clueless as ever as you're doing your fanboy work.
Yes, companies needs $1-2billion per year to provide & maintain p2p multiplayer gaming.
Yes, ask Steam, GOG, Origin how they charging players to play their games... LOL

Lol you hapless Sony sheep have no idea about the costs involved in running and maintaining an infrastructure let alone running a business. Why doesn't the company you worship drop the fees for their inferior services? They claim 'for the players' well why don't they back that up and drop the fees especially for PS Now. If they really 'care' about their gamers as much as you think. Also since PS Now is complete garbage and should have been free in the first place, they should start with that first and make it free. LOL

Unlike you I don't worship any company. Sony can go **** off too with their PS+.
All you do is fanboying over MS, and try to attack MS's competition. Sony this, google that, PSNow this... I'm talking from the point of view of a gamer because unlike you I'm a gamer and my priority is gaming. You are a company fanboy and your priority is that company.
While I speak for gamers, you speak for a company. That's the difference... LOL

Online Multi-player will be free (Xbox Live Silver). Games with Gold Moves to Game Pass and Game Pass Ultimate. This will be mic drop moment!!! Makes all the since in the world.

I think Sony should lead the way and make PS Now and PS Plus completely free. That will put pressure on MS to make their services free as well....

1 reason: so they can change the price and not have numerous people tied into a cheaper 12 month pricing. Only reason that makes any sense as to why you would remove a 12-month option.
Windows Central Newsletter
Thank you for signing up to Windows Central. You will receive a verification email shortly.
There was a problem. Please refresh the page and try again.