Microsoft to roll out Xbox dashboard UI alterations before next-gen console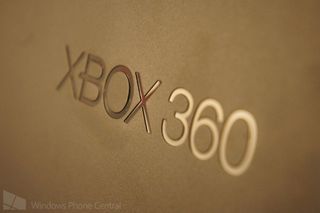 According to sources familiar with company plans, Microsoft is preparing to roll out an update for the Xbox 360. This package will implement changes to the dashboard UI and will enter into a public beta in late June or early July. Said changes are believed to be in preparation for the next-generation console, which Microsoft will be announcing soon.
The Verge has learned that the dashboard will be refreshed with small Live Tiles to match what's presently available on Windows Phone as well as Windows 8.1. Darker or lighter themes are also touched on, providing more customisation for consumers. Microsoft is said to be aiming for complete unity between older consoles and the next generation with messaging, beacons and achievements all included.
If that wasn't enough, we could well be seeing the end of the Microsoft Points system, with currency and gift card replacements favoured to match other platforms within the Windows ecosystem. Update estimated time of arrival? August. We'll hopefully have more information as Microsoft unveils the next Xbox. This gives you an excuse to stay tuned to our feeds, as well as the new Xbox Wire blog.
Source: The Verge
Get the Windows Central Newsletter
All the latest news, reviews, and guides for Windows and Xbox diehards.
Rich Edmonds was formerly a Senior Editor of PC hardware at Windows Central, covering everything related to PC components and NAS. He's been involved in technology for more than a decade and knows a thing or two about the magic inside a PC chassis. You can follow him on Twitter at @RichEdmonds.
Hooray :-) can't stand buying credits to rent a film.

I for one will miss the old system. If you shopped smart, you could get points at a substantial discount.

Agreed. I used to routinely get massive discounts on points card.

Even the gift cards will have a discount .. ITunes gift cards are found at a cheaper price

Y da discounts gotta stop? Conclusion jumping has gotten outta hand

Logically they would. Points as it is are not currency based so many places can offer them for cheaper or have sales on them as they are a product. You can't discount using real money through PayPal and gift cards are a set cash amount, highly doubt you would find a $25 card for $20, and I've never seen any retail store put a sale on gift cards

iTunes cards are regularly on sale for half price (2x$20 for $20, for example).

Where is that? Here in Canada I've never seen them on sale, but honestly I've never looked either as I don't use Apple products

I think its da grammar dats gotten outta hand. As for dicounts on cash based gift cards, SevenDeadly explained it pretty well.

Awesome, I just hope they let you pin apps to the main screen! Its ridiculous that I have to go into "my video" apps on the video tab to click on Netflix, YouTube, etc.!! I'm glad to see them keeping current Gen Xbox alive and truly unifying their products.

You already can. Pin whatever app to my pins. The my pins tile is the lower left tile on the home screen. Personally I have amazon, Netflix, Hulu, HBOgo and YouTube on mine. Exfinity is the only app I can find that you can't pin in there on your home screen.

Theres still that one unnecessary step there. Plus that section takes forever to load. It defeats the whole purpose of it. It should exist directly on the start screen

I kinda think it's perfect for me. I've got xfinity and it's lightning fast in my area but doesn't the apps load at the same speed wherever you open them?

But then you couldnt see the ads!

Awesome, will you inform us when the beta selection starts? I enjoyed being a beta tester for the last dashboard update. Hopeful to be selected again.

Nice. Good lookin out. Can't wait for this update and the new console.

I have a somewhat related question, spurred by the article: If Microsoft dumps the MS point system in favor of the straight up money system, will all my current MS points be converted back to real money?

Only if they don't want someone to bring a class action suit their way.

We'll learn more when they actually announce it. But my guess would be that for awhile you'll have a period to use up those points. A litlte bit of a transition period where you'll see items in both MS points and $$$$ values.

Nice to see them rolling the updates early, and not three months after, like they did with WP 7.8.

Light and dark theme is not more customization. You can use any pic you want any buy thousands of themes!

Unified wallet for all Microsoft services would be nice.

I was about to say that. The wallet should definately be on Windows 8 (RT) and Xbox as well. Just like Bing, Office, Skype and Skydrive, Wallet should be a core service (department within MS) that is available on multiple platforms. Instead of being part of one platform. Shared services and apps could help promote less known platforms such as WP to users of more known platforms such as Windows and Xbox.

Yeah its painstaking to not be able to not enter cc info all the time I should be able to even browse the Xbox mktpklc on my phone and purchase a game or rent a movie and have it available on console. It seems so simple but it apparently isn't.

Another public dashboard beta.....CANT WAIT

I probably won't do it again. I didn't like having the 20 minute delay every week, sometimes twice a week for the update. Probably because I only game for 1, sometimes 2 hours and that was an unnecessary delay.

I have to say, "WPcentral " is one if not the best app on WP and best platform news app on all mobile OS's.

Just waiting for it to come to Windows 8 / RT. :D

WHy do you need a app ? It works fine full screen with IE...like I am using now on a tablet.

Can't wait great stuff microsoft

Nice. I've been in the last three dash betas, looking forward to this

All good news aside from ditching the points system. I like it. They could, at least, make it possible to use either systems.

Sign me up for another beta :-)

Yea, I hope I can get into this one too, I have been in a bunch of them (now that my NDA is over)

Will be signing up as soon as I see enrollment start.

Good news (and good riddance to Microsoft points IMO). . I'm anxiously awaiting the reveal event on Tuesday!

I was very satisfying of the keep updating of Xbox360.

Are they getting rid of ads for us Gold users?

Why is it The Verge always scoops this stuff? They're negative on MS often but always get info.