Microsoft rolls out fresh firmware updates for Surface Pro 4 and Surface Book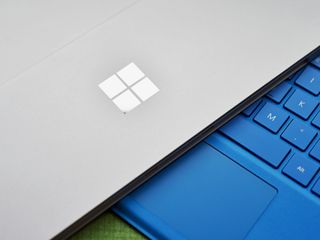 (Image credit: Daniel Rubino / Windows Central)
Microsoft is rolling out its second batch of firmware updates for the Surface Book and Surface Pro 4 this month. According to the release notes posted to the Surface Update History page (opens in new tab), the updates are only available for Surfaces with the Creators Update installed, and they include fixes for video playback and Cortana speech recognition.
Here's a look at what's new for each Surface:
Surface Pro 4:
Intel(R) Smart Sound Technology(Intel(R) SST) Audio Controller in System devices - 09.21.00.2102 improve video playback on installed apps while offline.
Intel(R) Smart Sound Technology (Intel(R) SST) OED in System devices - 09.21.00.2102 improve video playback on installed apps while offline.
Surface Book:
Realtek High Definition Audio(SST) in Sound, video, and gc's - 6.0.1.7895 improves Cortana speech recognition.
Intel(R) Smart Sound Technology(Intel(R) SST) Audio Controller in System devices - 09.21.00.2102 improve video playback on installed apps while offline.
Intel(R) Smart Sound Technology (Intel(R) SST) OED in System devices - 09.21.00.2102 improve video playback on installed apps while offline.
If you own a Surface Book or Pro 4 and have the Creators Update installed already, you should be able to grab these firmware releases via Windows Update now.
Dan Thorp-Lancaster is the Editor in Chief for Windows Central. He began working with Windows Central as a news writer in 2014 and is obsessed with tech of all sorts. You can follow Dan on Twitter @DthorpL and Instagram @heyitsdtl. Got a hot tip? Send it to daniel.thorp-lancaster@futurenet.com.
They should officially push an update to the Intel iGPU driver. The current one is dated before the official release of the Anniversary Update, lmao.

Drivers do not need to be newer than the OS, the driver model is not changing between different versions, and if Intel has not updated the driver since they shipped the version you have then there is nothing to update and having a new timestamp on the file will not do much for you.

The driver display model changed between July and now. Twice.

what is the current driver version?

my surface says 20.x.x.x but intel website says 15x.x.x but the date on intel website is 3/23/17.. Date on surface says 7/6/16

The driver MODEL hasn't changed since the initial release of Windows 10 and is unlikely to change in the foreseeable future. The drivers themselves are a different story.

Annoying because I can't use the CA update because they invalidated old DOC modes in IE that Hyperion requires. So the only way to have firmware updates is to have the latest update? That could damage business acceptance of Surface devices for sure.

What are you talking about?

Yesterday there was someone ranting about how Microsoft needs to stop supporting older tech in their OS. Now someone is complaining about code from 15 years ago that does not conform to web standards when using software from Oracle that is over 10 years old. Every time we see one of these changes it seems like people pick the most obscure thing that only they use, and then try to make a big deal about it as a way of making it sound like there are millions of people out there that are broken as a way of creating controversy.

In IT, when you write anything for websites, you need to stay up-to-date. Of course, an old code may still work after 10-15 years but devs need to perform updates to keep their code in the latest version in order to ensure best privacy and security. If your code is no longer supported, there's a valid reason (security breach, incompatibility with on or several web browsers (Explorer not included ;) ), not conform with latest standard that MUST be conform, ...).

My SP4 is only the .250 update and I see no firmware. I'm in Release Preview. No driver updates since the 18th.

LOL!!!! These are the updates released on the 18th for those with CU! It's just now getting reported for some reason.

Just finished updating mine and so far so good.

Your what? Also which build and ring was it in?

you're on an insider ring or production build ? I don't get anything and I'm on release preview...

The Creator Update production or public release mobile build must be the last thing MS would do today. What's holding it up?!

I hope they release it today, otherwise it must have been delayed like last update 😒

I really hope the also add in the surface dial. No point in having it on your screen at the moment.

I'm not seeing any update

I've had my surface pro 4 for one day now and I'm wishing it was a mac/surface. I don't see any updates and it needs it badly. especially the apps. the apps are very poor. I have to use my ipad with my surface to do home work.

What functionality are you missing?

What exactly are you missing, SP4 is a full PC in a tablet/2 in 1 form factor, so pretty much anything a PC can run the SP4 can run it as well?

any of the normal apps that would be on an ipad or iphone or galaxy. all the apps I need to do my school work arnt on windows

I'm really curious what schoolwork can be done in mobile apps but not on a PC. Unless that schoolwork includes sending snapchats I guess..

revel pearson an school course work app for your class with all book material and assignments.
kindle - another school course work app and book material for your class.

Based on their website Pearson should support laptops no? https://www.pearsonhighered.com/revel/students/features/ As for kindle.. Yes the windows kindle app is old and outdated. You could try running android apps in windows, but it's not the best experience mainly in terms of battery life.

The firmware updates arrived last week on my SB. No noticeable difference.

Where is the firmware update? These are drivers. You should change the title of the article accordingly

My SP4 running Creator non-insider installed the two driver updates yesterday 4/24/2017 without my knowledge and prior to todays 15063.250 update. At the bottom of Update History is where the driver updates are shown and this article is why I looked and found the update. Prior to that I was checking for the updates and not getting them, or so I thought I tried to download the .msi file with the latest SP4 Pro firmware/drivers dated 4/25/2017 and the download would not save (the 223MB .msi file) to my computer. Apparently it won't save the file if it is already installed on the SP4. ?

Will put this Realtek on my SF3PRO too :-)

would really like to see the surface dial onscreen support finally added to the surface book.

What version of Windows 10 are you using as I was under the impression that functionality was part of the Creators Update?

I'm running the latest, but it will require a firmware update not a software update to work onscreen afaik.

whoohooo :p it's installing :D

I got a Windows update. How do I know if firmware was updated?

Check update history. It should say if surface firmware was updated

Need this on my SP3 to correct the Realtek Audio driver bus.

Had my surface pro 4 for 2 days now and it has crashed 8 times with the new updates..... wtf
Windows Central Newsletter
Get the best of Windows Central in in your inbox, every day!
Thank you for signing up to Windows Central. You will receive a verification email shortly.
There was a problem. Please refresh the page and try again.