Microsoft shows 10 lucky Windows Insider members how it's making Windows 10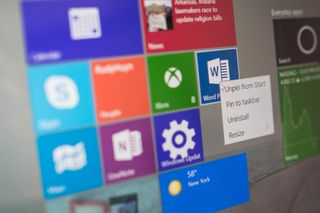 Earlier this year, Microsoft ran a contest which gave members of the Windows Insider program a chance to win a trip to the company's headquarters in Redmond, Washington. Now Microsoft has posted up a video and blog post that offers a summary of what the 10 lucky winners of that contest got to see and do as part of their visit.
The 10 winners were treated as VIPs as they got to see and do things at the Microsoft campus that some of the company's employees don't normally get to experience, such as visiting the design studios and hardware labs for products like the Microsoft Band and the Xbox One. Microsoft says:
One interesting thing was that many of those Windows Insider visitors stated they wanted to see a PC-like experience on Windows 10 Mobile. Belfiore states in the video that they had just recorded a presentation for that very feature, Continuum for Phones, the day before. However, he couldn't reveal that bit of news to the Windows Insider visitors since they were waiting for Build 2015 to reveal that feature.
Source: Microsoft
Ugh, that could've been me if it wasn't because my entry was submitted late. Still awesome for them what they were able to witness :)

Everyone thinks like that

You would have gotten away with it too....if it wasn't for those meddling kids!

LOL!! With that comment you just won the internet! Take a bow!

Damn lucky guys...They went into the holy grail and had a look at stuff we only imagine will be present in the Microsoft HQ

Pretty cool, any chance we could see who are the winners?

There is a short video on it on Windows YouTube page.

What an opportunity. I would've loved to be one of those people for a day. Posted via the Windows Phone Central App for Android

'Willy Wonka and the Chocolate Factory' springs to mind :)

Lol the winners should've had to find golden xbox discs

Wish I got the chance.. Lucky chaps!!

Aww, they didnt' get to meet Sam? :)

I wonder how he's doing now...

This is an awesome idea. Too bad it wont include more people but still interesting.

It's insane, when you think about it. Which other company would allow some of its fans to meet with their top executives? Such moves contribute to securing Microsoft's fanbase.

I would kiss the ground of MS's, HQ, if i was selected. Man, that would have been an awesome thing to see. One problem would be, i wouldn't wanted to leave.

They will give us source code... :P

"they met with senior Windows leaders including Terry Myerson, Joe Belfiore, and me" Ok, who's "me"??? Satya Nadella?

Oh... now that I'm looking at this on the PC, I see the video with Gabe.. earlier, I was reading this article with the WC app, and didn't see the video lol

Willy Wonker in HoloLens land would have been more fun

That video was uploaded some days ago...

The blog entry is new, though.

Awesome.... They need to play this on TV....
.....
LMFAO❗..... Only Apple, or Google, have enough sense to let the world know how awesome they are..

Windows central too late !!

Lol I love how there's the old woman you don't expect much of those XD

Give us windows 10 for free :)

I wonder if they show the basement where Elop is coding Windows 10 Mobile and designing new flagships during lunch breaks.

Hope they were handing out resumes. Posted via the Windows Central App for Android
Windows Central Newsletter
Thank you for signing up to Windows Central. You will receive a verification email shortly.
There was a problem. Please refresh the page and try again.