Online civility in decline, says Microsoft study
Microsoft polled over 11,000 people about online civility, and the results aren't great.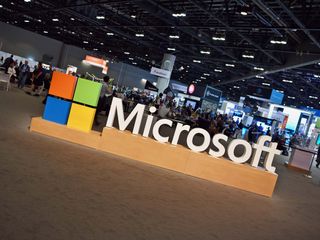 (Image credit: Windows Central)
What you need to know
A Microsoft study polled people regarding how COVID-19 affects online civility.
The results of the study generally illustrate that the global pandemic has made online civility worse.
People from 82% of countries polled believe online civility is worse one year into the pandemic.
The current global pandemic causes stresses in a variety of areas, when people interact online. A new Microsoft study (opens in new tab) shows that people view the web as a less civil place one year into the global pandemic than before COVID-19 became a worldwide concern.
While the fact that people aren't always civil on the internet isn't new information, the study sheds light on the effects of the current global pandemic on online civility. People in 82% of countries polled for Microsoft's study believe that online civility is worse one year into the pandemic. Only Columbian participants believe that civility online has gotten better since a year of a global pandemic.
For the study, Microsoft polled teens ages 13-17 and adults ages 18-74. In total, over 11,000 people were surveyed for the study. People were asked about 21 online risks ranging across four categories; behavioral, sexual, reputational, and personal/intrusive. Microsoft has researched internet civility for several years, including surveying almost 70,000 people.
Microsoft defines the categories in a footnote:
Reputational – "Doxing" and damage to personal or professional reputations.
Behavioral – Being treated meanly; experiencing trolling, online harassment or bullying; encountering hate speech and microaggressions.
Sexual – Sending or receiving unwanted sexting messages and making sexual solicitations; receiving unwanted sexual attention and being a victim of sextortion or non-consensual pornography (aka "revenge porn").
Personal/intrusive – Being the target of unwanted contact, experiencing discrimination, swatting, misogyny, exposure to extremist content/recruiting, or falling victim to hoaxes, scams or fraud.
Only 17% of respondents said that online civility improved as a result of COVID-19. 30% said that it worsened due to the global pandemic. Microsoft highlights some other insights from the study:
"A greater sense of community" tumbled 12 percentage points to 50% from 62% in 2020;
"People have been more encouraging to each other" dropped eight percentage points to 49% from 57% last year; and
"People have come together more to deal with the crisis" was down six percentage points to 53% from 59% in the previous study.
Finally, "more people are reconnecting with friends and family" slipped just two percentage points to 56% from 58%, but a decline, nonetheless.
Microsoft also highlights that three of the five negative outcomes related to COVID-19 increased for the recent study:
"People are taking out their frustrations online" was up seven percentage points to 67%;
"People are less tolerant" edged up to 59% from 54% last year; and
54% of respondents said they had experienced or witnessed more personal attacks and negative comments this year compared to 53% in 2020.
The full results of the study will be revealed on February 8, 2022, which is Safer Internet Day 2022.
This isn't the first Microsoft study that points to a seemingly obvious fact. In April, Microsoft published a study that explained that it's important for people to have breaks. While these overall facts may seem obvious, studies like this help quantify data, compare how trends affect different regions, and occasionally lead to surprising results.
Windows Central Newsletter
Get the best of Windows Central in in your inbox, every day!
News Writer and apps editor
Sean Endicott brings nearly a decade of experience covering Microsoft and Windows news to Windows Central. He joined our team in 2017 as an app reviewer and now heads up our day-to-day news coverage. If you have a news tip or an app to review, hit him up at sean.endicott@futurenet.com (opens in new tab).
It just confirms what we have known all along from looking at Facebook, Twitter, YouTube, etc. comments. At least the WC team keeps trolls in check here.

I don't think we needed a study, but I'm glad there is one.

I mean there are two ways to look at this (which I'm sure the authors of the survey address): 1. People were cooped up at home, felt frustrated, and lashed out online.
2. People were cooped up at home, spent more time online, and were more exposed than usual to the nastiness that is the Internet. Of course I'd bet both are likely to be at play. There's also a third component: 3. There was a particularly nasty US election featuring a particularly nasty incumbent, corrupt demagogue Donald Trump, and all the nastiness that accompanies him and his party. And though they dominate the story it's not just the right. Tribal nastiness in online political content is an industry. Just ask Facebook executives, who are happy to cash in. Overall, a terrible 2020 and early 2021.

To which I say unto you: "Well, DUH!"

The diagnosis is correct.
But the study doesn't go far enough: behavior offline has gotten *much* worse in all those categories. People are behaving online as they do IRL. Or vice-versa.
Maybe tbey should do a comparable study about offline behavior and the impact of the changes to see which realm is corrupting the other.

The online world (especially social media) is a cross section of society as a whole - both the good parts and the bad parts. As such, any increase in online incivility is also going to be mirrored offline (and vice versa).

I wouldn't have thought this was possible, I mean people online have been a-holes for a lot longer than Covid.

It's gotten worse, far too many trolls and idiots out there spewing crap about the vaccines (one of the US states lead by Republicans has banned vaccinations against all diseases...). That's not even getting into political comments about the last US election.

Speaking of spewing crap....

@bbennett40 Read for yourself. https://www.tennessean.com/story/news/health/2021/07/13/tennessee-halts-... https://www.healthline.com/health-news/tennessee-stops-outreach-programs... https://www.nbcnews.com/news/us-news/top-tennessee-health-official-says-... https://www.esquire.com/news-politics/politics/a37015792/tennessee-vacci...

I have read articles on the subject (your links don't work except the Esquire one) and nowhere does anyone say that all vaccines are being banned, or any vaccines are being banned for that matter. Your statement is false.

@bbennett40 "The Tennessee Department of Health will halt all adolescent vaccine outreach – not just for coronavirus, but all diseases – amid pressure from Republican state lawmakers, according to an internal report and agency emails obtained by the Tennessean. If the health department must issue any information about vaccines, staff are instructed to strip the agency logo off the documents. The health department will also stop all COVID-19 vaccine events on school property, despite holding at least one such event this month. The decisions to end vaccine outreach and school events come directly from Health Commissioner Dr. Lisa Piercey, the internal report states." "After the health department's internal COVID-19 report was circulated on Friday, the rollback of vaccine outreach was further detailed in a Monday email from agency Chief Medical Officer Dr. Tim Jones. Jones told staff they should conduct "no proactive outreach regarding routine vaccines" and "no outreach whatsoever regarding the HPV vaccine." Staff were also told not to do any "pre-planning" for flu shots events at schools. Any information released about back-to-school vaccinations should come from the Tennessee Department of Education, not the Tennessee Department of Health, Jones wrote. "Any kinds of informational sheets or other materials that we make available for dissemination should have the TDH logo removed," Jones wrote." "Lawmakers accused the agency of attempting to circumvent parents and peer pressure minors to be vaccinated, then discussed dissolving the entire health department to stop its vaccine advertisements. Department leaders are scheduled to reappear before the same group of lawmakers for more questioning on July 21. "I have never said that I want to dissolve and reconstitute the Department of Health," said Rep. Scott Cepicky, R-Culleoka, who proposed ending the agency on June 16. "What I said is, when we come back next month, I want that as a consideration" "I was told that I should have been more 'politically aware' and that I 'poked the bear' when I sent a memo to medical providers clarifying a 34-year-old Tennessee Supreme Court ruling," Fiscus told NBC News" So, when health officials are prohibited from openly talking about vaccines in an official capacity. Then when Republican lawmakers OPENLY suggest a health department be dismantled IN A PANDEMIC. Then when you thow everything else into the mix ( https://khn.org/news/article/pandemic-backlash-jeopardizes-public-health... ) That's "not a ban"? So what would you class as a ban eh? Or you going to keep cherry picking at a singular word and not see the entire context / actions that surround this dire issue? Re-Linked: https://www.healthline.com/health-news/tennessee-stops-outreach-programs... https://eu.tennessean.com/story/news/health/2021/07/13/tennessee-halts-a... https://www.nbcnews.com/news/us-news/top-tennessee-health-official-says-... Background info:
https://khn.org/news/article/pandemic-backlash-jeopardizes-public-health... https://www.nytimes.com/2021/07/13/us/michelle-fiscus-tennessee-vaccine....

I love the vaccine conspiracies, to be fair though, I kinda wish the 5G one was real, just think how awesome your reception would be if your 5G connection was coming directly from you.

@Sin Ogaris If that was the case... a person would never need access to a mobile hotspot or WiFi signal... because the person is a mobile hotspot lol...
Windows Central Newsletter
Thank you for signing up to Windows Central. You will receive a verification email shortly.
There was a problem. Please refresh the page and try again.