Microsoft is updating its Skype app for Windows 10 with a new design and more
Microsoft's old universal Skype app is no more as Microsoft replaces it with a new one built on React Native. Don't worry though, it's still a UWP app!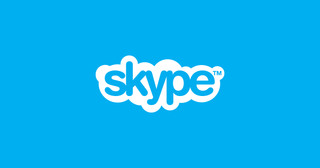 Ever since Windows 10 launched, the universal Skype app that comes preinstalled on all Windows 10 PCs has been more than terrible. It looked unfinished, slow, and was missing lots of features. It did improve a bit over time, but it never managed to lose that "unfinished" appearance that made the overall experience feel rough.
Starting with the next Windows 10 update, Microsoft is changing things up a bit by replacing its old universal Skype app with a new one. The new app has actually been available for users running Windows 7, Windows 8, and older releases of Windows 10 for a while now. It's built on React Native instead of XAML, but is still a true UWP app in that it can still run across multiple different versions of Windows 10, including Xbox, HoloLens, and even the rumoured Andromeda device.
The new Skype app uses the same design found on Android and iOS, which unfortunately means it's not really following any Fluent Design guidelines. However, given how poor the old Skype UWP app was, this design is a huge improvement, so much so that I'm okay with the Skype app not following Fluent Design at all for the time being.
Regarding performance, the new Skype app feels fast. It does take a second or two longer to boot up, but once its running it appears to be much faster than the old app. It also appears to be better equipped, with more options in settings, especially surrounding hardware. The new app also has full My People integration, which is nice to see.
It's not all good news, however. SMS Relay, a feature popular among Windows Phone users, is no longer available. Microsoft is killing this feature as there aren't many people using it, Windows 10 Mobile is dead, and it wasn't available on Android to begin with. Instead, Android users will be able to send SMS messages via the Your Phone app when it releases later this year.
The other "issue" with the new app is that it uses more resources than the old one. The new app is al little heavier it seems, meaning it uses more RAM when it use and also drains battery a bit more. Microsoft does promise to release updates more frequently to the new Skype app however, meaning this might improve over time.
How to get the new Windows 10 Skype app without joining the Insider Program
So far, I'm really loving the new Skype app for Windows 10. It's a huge improvement over the old UWP app, and finally gives Skype a good impression for those using the built in Skype app on Windows. This should've been the level of quality the original app shipped with back in 2016. The app is currently in testing with Insiders, and will come preloaded on all Windows 10 PCs starting with Redstone 5 coming later this year, but users can opt-in to the Skype Preview program to get the app today.
Get the Windows Central Newsletter
All the latest news, reviews, and guides for Windows and Xbox diehards.