Microsoft was officially incorporated on June 25, 1981
By Al Sacco published
Microsoft officially incorporated as a legal business entity almost exactly 36 years ago today, on June 25, 1981.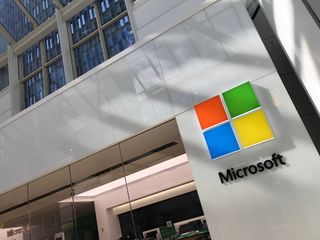 At Windows Central, we pride ourselves on not just our knowledge of Windows and its related ecosystem but also the ins and outs Microsoft's history. As such, we like to keep track of notable dates in the company's storied past.
This week contains one of those dates. Thirty-six years ago last Sunday, on June 25, 1981, Microsoft was officially incorporated as a company in the state of Washington. To be clear, Microsoft was founded by Bill Gates and Paul Allen just over six years before that, on April 4, 1975.
What's the difference between being founded and incorporated?
Simple: Founding a company is a casual term for forming it in some capacity. Incorporating is when things get official in the eyes on the law in the United States.
From BizFilings.com:
In other words, by the summer of 1981, Microsoft had reached a point in its growth where its founders and other decision makers decided it was time to get all official in the state of Washington, where it was headquartered in the city of Redmond. (Another tidbit of nerd knowledge: Microsoft was first incorporated in the state of Washington on June 25, 1981, but it reincorporated in Delaware on September 19, 1986, and then reincorporated again in the state of Washington on November 1, 1993.)
June 25 was an important day in Microsoft's history and an early stepping stone on the path toward its evolution into the tech giant it is today.
Al Sacco is content director of Future PLC's Mobile Technology Vertical, which includes AndroidCentral.com, iMore.com and WindowsCentral.com. He is a veteran reporter, writer, reviewer and editor who has professionally covered and evaluated IT and mobile technology, and countless associated gadgets and accessories, for more than a decade. You can keep up with Al on Twitter and Instagram.
Shouldn't that be 36 years?

Yes. It should. Fixed. Thanks.

Need to go back and get some stock. When was it made a public company?

According to Wikipedia, Microsoft was founded in 1972. I find it pretty funny that it took them about 9 years before someone thought it was a good idea to spend a few hundred dollars to incorporate... Edit: OK, Micro Soft officially formed in 1975, but Paul Allen and Bill Gates started its predecessor in 1972, so I'm standing by that.

Love u always Bill Gates 💕 u r the hero of all from beginning.

and??? slow news day are becoming quite common around here.

Good old times, when the command "FORMAT A: /S" helped to put command.com on almost every computer of the planet, at the cost of a single 5.25" floppy disk.

Even though I didn't own a computer till 1992-93, we were still on DOS and had the new Win 3.1 when I bought my first real computer... 486 DX2-66.

And, 36 years later they still haven't figured out how to create hype around terrific products they make.

4 years later in 1985, Microsoft would release Windows 1.0. However, Windows was noticed much until version 3.0
Windows Central Newsletter
Get the best of Windows Central in in your inbox, every day!
Thank you for signing up to Windows Central. You will receive a verification email shortly.
There was a problem. Please refresh the page and try again.