Microsoft will give you a free Dell Inspiron 15 if it cannot do a same-day Windows 10 upgrade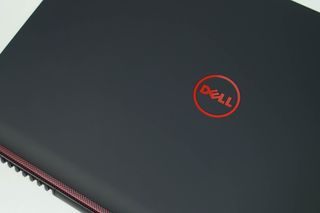 (Image credit: Windows Central)
Microsoft is rolling out a Windows 10 upgrade challenge wherein the company will give customers a Dell Inspiron 15 for free it it isn't able to upgrade your existing PC to its latest operating system on the same day. The caveat is that you'll have to take your PC to a Microsoft retail store.
If the PC meets all the hardware requirements for Windows 10, Microsoft's in-store Answer Desk experts will commence with the upgrade process. If they're unable to complete the upgrade to Windows 10 before the end of the business day, you'll receive a Dell Inspiron 15 gratis.
From Microsoft (opens in new tab):
Got a notebook or PC running Windows 8.1 or Windows 7? Head to your nearest Microsoft retail store to participate in the Windows 10 upgrade challenge.
Well thats worth a try for US folks. I would bring some old laptop hehe.

Time to downgrade my PC back to Windows 8.1... Hehehe

Its not US Only. We are doing it in Australia too. Sydney store. Source: I work there.

I wish I could go to Sydney, but I'm in Perth :)

Thanks for the update. Altered the text.

WoW powerful source xD
Btw thanks for the info

Thanks but wish i can...
I am in south Korea...

Hey Windows Central. I guess i'm not the first one but, there is this new device called Microsoft Wise Pad W7.
http://www.lazada.com.my/microsoft-wise-pad-w7-4g-lte-16gb-windows-10-bl...

I think this model might not be launch worldwide, because it might be a Chinese phablet with Microsoft brand and launch exclusively in Malaysia. The design of this model is not good as original's.

It may not launch worldwide, but I think it still deserved a page in WC.

So I'm guessing that this doesn't include retaining your existing apps, just performing a clean install.

Your pizza is free if we don't deliver it in 30 minutes or less.

Dell Inspiron One AIO 2330 would accept

They forgot to mention that they will also fire someone if they have to give away a Dell. But let me ask this, what if I bring my PC in 2-5 minutes before closing time? Nevermind, I saw it needs to be checked in before noon. Dang MS thinks of everything!!

Load all possible viruses and malware. Enable Bitlocker and forget your passwords and load a multitude of useless apps.
Do this all on a crappy old netbook and see the MS staff fidget and sweat trying to upgrade the device.

And coordinate with a bunch of people to do the same and be at the same shop. There is also lotsa legit software that render W10 useless, no network after upgrade..

That device would be ineligible for the challenge

yes netbooks had Windows 7 Basic and are not eligible for the upgrade. You can however bring a laptop or convertible tablet pc.

Get 20 people to take their puters there on same day

Reading is hard
PC must be checked into the Answer Desk at participating retail store before 12 noon local time.

Yeah, I don't think anyone will be getting a new Dell out of this.

Dang no MS store with a 10 hour drive of where I live... Does this include I bedded Best Buy Microsoft Stores? Posted via the Windows Central App for Android.. But waiting for the HP Elite so I can get rid of this junkie Galaxy S5...

Probably a pretty safe bet on Microsoft's part. Of course they will give a few away for good form to a lucky few.

MS open a store in South Africa, Cape Town to be specific. Can u please copy Apple and open a store here.

The website doesn't specifically say a Dell Inspiron 15. It just says $150 credit towards the purchase of a new PC. Plus they recycle your current one too so really it's more of a trade in if they can't upgrade it by the end of the day.

My windows 7 PC is worth more than that, even if it won't upgrade.

The $150 credit is what they offer you if you bring a PC that doesn't qualify for the challenge. First thing they do when you bring the device in for the challenge is plug in a USB and run a special checker. If your device passes, they move forward with the Challenge. If it doesn't pass, they offer you $150 toward something new.

So if I were to dig up my old Windows 95 PC and bring it in, I could essentially just trade that in for $150?

Come in at 11:50am on a busy Sunday.

No Ms store in the UK afaik,
Certainly not the flagship London one they announced in 2013.

Blame Brexit :) Posted via the Windows Central App for Android

Okay if you're making that argument then explain to me why there is Microsoft UK headquarters. UK is on e of the few countries to have its own Microsoft HQ.

Why don't they give a Surface Book or Surface Pro 4 for free..then I will take the challenge :p

I've struggled to update my Mum's (Dell) computer. My next trip back will be after the deadline :( Unfortunately no MS stores in the UK.
Looks like it will be staying on W7, it just gets stuck on 'please wait......'

Microsoft's goal to reach 1 billion devices is on track, but lets keep in mind that for 1 year users were able to upgrade to Windows 10 from Windows 8, Windows 8.1 and Windows 7. Also, some PC users with Windows Vista and Windows XP might have upgraded to Windows 10 followed by a license purchase. The reality is that PC market is shrinking, 2 in 1 devices is the only market growing outside US. And the worst threat for Microsoft is yet to come, which is Google with ChromeOS v2 which will support both Android and Linux on the same device. I think that is the bigest threat in desktop market Microsoft has ever faced. Not even Apple has even been such a big threat for Microsoft's dominance in the desktop market.

A two in one is still a PC.

A guaranteed way to get a Dell. Buy yourself an Acer Switch 11. Even the signature one from the MS UK store couldn't be upgraded to W10 without some SERIOUS brain power and workarounds :). Posted via the Windows Central App for Android

Lol, now I know why my Acer Iconia W510 died after a few months of installing Windows 10 preview. I'm glad I switched to a Dell laptop last year.

Upgraded quite a few of those without issues Posted via the Windows Central App for Android

Switch 10 updates fine. The Switch 11 (11.6" screen, detachable keyboard) was a whole different animal.

I think it's funny how people want to game the system to take advantage of it. No wonder such deals don't happen often.

Thats pretty good move by Microsoft so that people will try it out and there devices will be upgraded before the date passes..... Keep it up..!!!

Clever Microsoft. They can easily upgrade a PC before the end of the day. Won't have to give away any free laptops but will get more people upgraded to windows 10, which is the point.

I need to take advantage of this. I have an old laptop that passes the checks and shows compatible. However, it gets stuck at 9% during install.

Damn wish I was in US near a MS store with my HP dv7 Pavilion; as the hardware is fully eligible, but there is no way Microsoft would be able to succesfully upgrade it, because HP failed to released their customised switchable graphics drivers, and without them the switch function simply does not work.

I remember you 1 year ago having issues with your discrete GPU drivers, I had same issue like you for 3 weeks after Windows 10 was released, but I got luck since AMD upgraded the GPU drivers right after 3 weeks of Windows 10 official launch so I was able to upgrade with no issues. I think you should travel to US, your laptop won't be upgraded in 1 day, I know for sure you will get that Dell laptop. :)

Only problem with that is that the Techs just have to get the display working with a default Windows driver itself, I speak from experience here. It's up to the manufacture to put out updated drivers for Windows 10, not Microsoft and as such as long as the computer has Windows 10 on it and running at least basic computer functions such as turning on, showing a display, having sound, connecting to the Internet by either wifi or ether net (both are not required) and there is an input from a mouse and keyboard then it is classified as a successful upgrade as Windows 10 is not guaranteed to enhance performance on pre-existing hardware. Posted via the Windows Central App for Android

I got it i will take my surface rt in. its windows 8.1!!!!!

RT won't qualify because it cannot be upgraded to Windows 10 in the first place. Posted via the Windows Central App for Android

It took my laptop to upgrade to Windows 10 like a 7 hours last year. Posted via Galaxy Note 4

It takes about 1.5 to 2 hours on average complete with all updates installed at a Microsoft Store because it isn't downloaded, it's upgraded from a USB running a special automated powershell script. The techs don't have to do much to a computer to upgrade it if it qualifies than plug up a USB and double click the script. Posted via the Windows Central App for Android

Guess my P4 doesn't qualify or else I'd try this

When does this offer end? Posted via the Windows Central App for Android

Ends July 29 when the upgrade to 10 is no longer free. Posted via the Windows Central App for Android

The 2nd offer where they give you $150 for an inelligible device, it says the device must be running Windows 8 but it's impossible to meet that inelligibility requirement because Windows 10 has the same system requirements as Windows 8. Therefore, if your PC can run Windows 8, then there's no reason it can't run Windows 10...
Windows Central Newsletter
Thank you for signing up to Windows Central. You will receive a verification email shortly.
There was a problem. Please refresh the page and try again.