Microsoft teases 'awesome' January Xbox Game Pass additions
What's in store for January?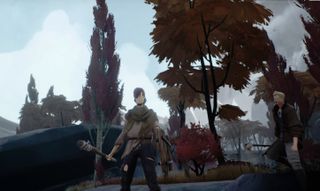 (Image credit: Windows Central)
Xbox Game Pass is a monthly subscription service that gives Xbox One owners access to over a hundred games for $9.99 each month. It's similar to Netflix where certain games — like Microsoft exclusives — will stay there forever and experiences from third-party developers rotate in and out.
December 2018 was a massive month for the service because games like Ashen, Below, Mortal Kombat X, and other high-profile titles became a part of the subscription. However, it looks like January will be even bigger. On Twitter, Xbox executive Mike Ybarra said that he had a chance to review the Xbox Game Pass line-up for January 2019 and that it was "awesome." Considering that Ashen and Below launched the previous month, the upcoming games will have to be massive to top that! We'll keep you posted as soon as we know more.
Had a chance to review the @XboxGamePass line-up for January (coming soon!) - and it's awesome. Like December, January is going to be a great month for subscribers. #XboxHad a chance to review the @XboxGamePass line-up for January (coming soon!) - and it's awesome. Like December, January is going to be a great month for subscribers. #Xbox— Mike Ybarra (@Qwik) December 28, 2018December 28, 2018
Since the service launched, many gamers have been asking Microsoft how many subscribers it has. While usually the company doesn't comment on sales figures, during an interview between Head of Xbox Phil Spencer and LevelUp, he revealed a general count. There are "millions of subscribers" already.
It's great to see that Xbox Game Pass is doing so well. Hopefully the trend will continue in the future as more high-profile titles join the service. Do you pay for the service? Let us know.
Keep an eye on WindowsCentral.com/Gaming for all the latest in Xbox and Windows 10 gaming, accessories, news, and reviews!
Asher Madan handles gaming news for Windows Central. Before joining Windows Central in 2017, Asher worked for a number of different gaming outlets. He has a background in medical science and is passionate about all forms of entertainment, cooking, and antiquing.
THIS BETTER BE FOR PC, PLAY ANYWHERE AND ALL THAT. 5% chance.

The selection isn't too bad. I only cancelled because the only games I played are Horizon 4 and SoD2.
Both of which I liked so much I bought

Haha, I would like to see more Play Anywhere titles on PC. I bought Fallout 76 on Xbox One and Windows 10 Facepalm!

I'd facepalm at the fact that you bought it in the first place. Let alone both platforms

My wife got me a year subscription to Game Pass for Christmas 🎅 Happy days!!

Gamepass has been really good as of late.

Game pass just seems to be getting better and better. I am anticipating something like $20 a month to use xCloud with game pass titles being the library. $20 would be aggressive pricing but I think Microsoft has learnt they need to keep costs low for home users.

I think it would be even a better hit if they added xcloud at no price increase. Remember most people won't like the idea initially.

They accepted sub hd resolutions at <60fps. I'm sure they will eventually accept game streaming.

I can see them doing multi-tier subscription options. $10/m - gold, $20/m -gold & gamepass, $30/m - gold, gamepass & xcloud.

They aren't going to do that. Too many variables. They want XCloud to take off and be the one service people associate with cloud gaming. You do that by making it cheap and well stocked compared to their competitors. $30 just to get streaming with GP is losing answer. You are more than likely going to see it free as part of GP (maybe a slight overall bump in GP pricing $14.99 a month increase but still $120 a year prepaid - but nowhere near $20 of PSNow). But, what I think they do is take a similar approach as they do with Office subscriptions. In this scenario, they have a version for one individual (Personal) and multi-user version (Home/Family 3 GP/streaming accounts). Plus making it $10 more a month to have Gold with GP would make that service twice as expensive as having to buy it on it's own for $60 a year. Even if you are calculating it using the monthly costs of each (as you are doing here) you wouldn't make it the same price for each if you bundle services together. What is the incentive to buy the service? And the fact that many people don't have an interest to play online with others makes Gold part of the equation an expense that would have no value. And may chase away those that would have tried GP/XCloud without that cost. I think you have to look at what will be you main competitor (right now that is PSNow). And in doing so look at their aresenal, what they charge, and how well they do it. You definately can't be more expensive subscription service. Less than $20 is a must. You definately want to make sure you have more value; 0-day releases, PlayAnywhere downloads on Windows, and play anywhere not just console and PC streaming is a good start. And your overall catalog of third-party games better be as well represented (700 games on PSNow). I can see Microsoft adding value to subscribing to Gold on its own. Perhaps you get access to XCloud to stream games you own, at least games that are part of the streamable catalog, (not all games will be - just like not all 360 games are BC). I think with the fact that paying for online multi-player is losing its shine even more so as games become streamable, Play Anywhere and PC/Mobile crossplay Microsoft will have to compensate for that. Where in many of those situations the players (e.g. PC) don't have to pay for online multi-player. Doing this is one way to keep people buying Gold and still make console players pay for MP. The overall idea is to become Netflix of gaming. You must be willing to do it cheaply and have lots of unique content. Spend money now, take the loss and reap the rewards later by being the domineering force in game streaming and subscription gaming in general. You want to be the name people associate with these type of gaming services. Much like Netflix is for video streaming. While your competitors are happy with a few million subcribers (e.g Hulu), you (MS) could be dealing with 10's of millions of susbscribers (e.g. Netflix). Over time you raise the prices a dollar or two every few years.

30 bucks/month to rent mostly old arcade games?
I'm out. lol

Ashen was alright but Below was very underwhelming. It wont take much to have a better January than December.

Well, the marketing will always hype up the upcoming lineup and call it awesome or amazing or whatever...

True. Like 3D TV, Switch, VR, Grand Turismo, The Order, Last Guardian, No Man Sky YoY E3 hypes.

The Switch? It's the fastest selling console in US history.

Not just the US. Nintendo has almost nailed the social and family gaming aspect. Sony and Microsoft are nowhere close when it comes to either aspect. Take Smash Bros for example it's been a family staple for many since the first game ages ago. At present neither Sony or Microsoft have a game (that isn't a sport game) that allows 8 players to play on a single console locally.

Knight Squad and Screencheat do.

With I/O Interactive and 3 or 4 more being announced as first party in 2019. Gamepass is a no brainer. With around 20 studios first party that's easily 4 exclusives releasing every single year from 2020 onwards day 1 on Gamepass. It's already full of top titles like Hellblade, Forza Horizon, Halo wars, Halo, Gears etc. If anyone is new to Xbox One, Gamepass is a must for all the existing exclusives. Save a ton of money. And then it's worth keeping going forward. MS have turned the Gamepass into the Netflix of gaming. Netflix made it work with Netflix Originals. Now they will have many many exclusives from amazing developers like Ninja Theory, Playground Games and Obsidian Entertainment all free on Gamepass.

LOL You're back with your predictions. So 4 or 5 new studios huh?
Should I take your prediction as seriously as I took your other predictions like how City Skyline is a console exclusive for XB1 and it won't come on PS4 before two years, or when you said that PUBG will never come to PS4.
Oh but those were not predictions those where statements that you made just like how you are making a statement here.
See This is a renting service. It lets you mostly rent old arcade games. It's not the same as netflix as we don't watch the same number of movies/series as we would play video games. Gamers have mostly limited time and loads of games to play. Personally I don't want MS to decide what I should play or when...

Best thing to happen to gaming in years. And now with 15 first party studios ( and more to be announced in 2019 )all making games that will release launch day. It is a no brained to get Gamepass going forward. Xbox will have 4 exclusive launch yearly easily with 20 studios by 2020. So many amazing games already.

Then when you throw in the ability to play original Xbox and Xbox 360 games. The Xbox One X becomes a verry compelling console.

I'll believe that when it actually happens.
Windows Central Newsletter
Thank you for signing up to Windows Central. You will receive a verification email shortly.
There was a problem. Please refresh the page and try again.