Microsoft is closing Mixer — what went wrong?
How four years of unrealized potential saw an experimental live streaming start-up become Microsoft's next service shutdown.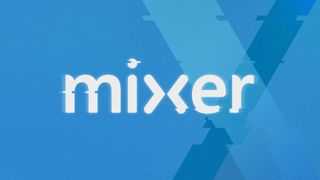 (Image credit: Matt Brown / Windows Central)
Microsoft's answer to the live streaming boom has been a journey of highs and lows, but it's soon the end of the road for Mixer. The virtual abode to many of gaming's top online personalities, streaming continues to witness explosive growth. While the Mixer platform has become an established broadcasting brand, it failed to dent the three dominant players. That brings us to Microsoft embarking to migrate users over to Facebook Gaming, shuttering Mixer after four years.
The bleak future for Mixer isn't surprising, following stories of missteps and unrealized potential. But that wasn't always the case, with promising propositions in Mixer's early iterations. But with a brief look back, the writing was on the wall.
The end of the road for Mixer
Microsoft boarded the live-streaming train in mid-2016, known under its former alias, Beam. The move saw Redmond adopt the independent venture from Matt Salsamendi and James Boehm, 18- and 20-years-old as of acquisition, looking to scale its response to streaming. The focus on interactivity and community established a unique hook for the platform, which continued to grow in tandem with new features, under the Mixer rebrand.
Mixer's initial promise came from underlying technologies, including the low-latency "faster than light (FTL)" stream protocol, reducing the delay between creators and their viewers. The sub-second broadcasts closed the gap for audiences, fostering more profound engagement, and opening doors for real-time connections. Viewers could impact the game, multiple streamers could chain synchronized video feeds through "co-streams," and hosts could even virtually "pass" the controller to Mixer users. That community-focused sentiment would help shape Mixer's lasting identity, even if oft-overlooked by Microsoft.
While Amazon-owned Twitch and YouTube's live features garnered their respective followings, no one had their foot in gaming like Microsoft. The service naturally linked to Microsoft's broader Xbox ambitions, filtering down to its Xbox One console family and Windows 10 PCs. Partners could also earn a commission for selling Xbox One games or Xbox Game Pass subscriptions via their Mixer channel.
Backing from Microsoft finally put the platform on the radar — at one point considered a tangible threat to Twitch. That came with several high-profile successes, most famously with a string of talent acquisition. Microsoft locked down Tyler "Ninja" Blevins following a sudden rise to fame, later tailed by established names like Shroud and Gothalion. The reported multi-million dollar deals disrupted the landscape in an unprecedented manner, later mirrored by other platforms keeping their prominent faces in-house.
Building platforms within a crowded space is never easy, making it reasonable to ask why Microsoft bothered with Mixer in the first place. But the streaming world has become increasingly lucrative over the last decade, with viewership continually on the up, and gaming industry actors looking to secure their share of that growth. Games and content creation are closer than ever, and the value only increases as endeavors like Project xCloud hit the scene.
Unrealized potential, internal struggles, and fierce competition
While Microsoft appeared to be pouring funds into Mixer, Redmond's track record proved that it didn't guarantee the platform's future.
Problems at Mixer weren't just outward-facing, with reports of low morale among the team earlier this year. That followed with the departure of founders Salsamendi and Boehm, resulting in a "skeleton" team, increasingly detached from Xbox operations. A leaked Mixer Town Hall video provides a glimpse into late leadership, with Mixer head Shilpa Yadla downplaying internal frustrations among staff.
One former Mixer employee recently voiced their personal encounters with racism among leadership, prompting executive vice-president of Gaming at Microsoft, Phil Spencer, to publicly respond. That's been followed by a wave of harassment and discrimination allegations among top streamers with no known repercussions from Mixer — just days prior to the announcement of its closure. While still a developing situation, it's not the first report of internal issues among Mixer's remaining team.
The streaming landscape is stronger than ever, with its latest uptick reflecting the ongoing pandemic, enforcing stay-at-home orders across the globe. But for Mixer, this was likely the final shot. A recent report from StreamElements surveyed top video game streaming platforms­, spotlighting triple-figure year-over-year growth from Twitch and Facebook Gaming. In contrast, Microsoft's Mixer was flat with underwhelming 0.2 percent growth, seemingly struggling to retain its users.
StreamLabs' corresponding findings state that last quarter, more users were streaming on Mixer than Facebook Gaming and YouTube Gaming combined. It also had more hours streamed than rivals, only topped by Twitch, suggesting that content output wasn't behind its downfall. Mixer was the home for streamers — but without an audience to watch.
Even with Ninja's debut Mixer stream clocking over 90,000 concurrent viewers, propelling its iOS app to the top of Apple's App Store, it was a short-lived blip, rather than a long-term gain.
As Mixer looked to expand, new issues arose for Microsoft's live-streaming destination. The low-latency FTL protocol, previously a defining feature of Mixer's backend, was muted by reduced broadcast delays from Twitch and YouTube. Rivals replicated a majority of the best traits, while it wrangled fragmented features between platforms and weak localization beyond U.S. audiences.
That's without touching on missed opportunities, especially regarding its ties to Xbox services and subscriptions. Amazon's Twitch Prime serves exclusive game rewards, which Microsoft replicated via Xbox Game Pass, over the Mixer Pro subscription. Xbox Game Pass and Mixer Pro also failed to nail down a relationship, with a complimentary subscription under the Xbox Game Pass Ultimate tier a no-brainer during the height of Mixer's success.
With Microsoft backing down from the streaming scene, it leaves Twitch as the undisputed champion, and YouTube and Facebook witnessing similar growth. Microsoft will aid Facebook in bolstering its video game streaming solutions, helping migrate Mixer Partners to the platform, and teasing future Project xCloud integration.
But for now, Mixer is yet another casualty among Microsoft's service experiments. Missteps, both consumer-facing and internal, ultimately led to the platform's demise — while also failing to resonate in the competitive streaming field.
Main
Get the Windows Central Newsletter
All the latest news, reviews, and guides for Windows and Xbox diehards.
Matt Brown was formerly a Windows Central's Senior Editor, Xbox & PC, at Future. Following over seven years of professional consumer technology and gaming coverage, he's focused on the world of Microsoft's gaming efforts. You can follow him on Twitter @mattjbrown.