MSI introduces five VR-ready gaming laptops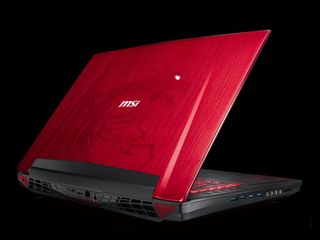 MSI has announced its first set of virtual reality-ready gaming laptops. Each of these new machines are equipped with a mobile NVIDIA GeForce GTX 980 graphics chip, making them ready for the Oculus Rift VR headset when it arrives later this year. Each laptop is also comes equipped with an Intel Core i7 processor and Windows 10 pre-installed.
There are two primary models of these new laptops: the GT72S 6QF and the GT80S 6QF. Both are available in different variations. The GT72S comes in Dominator Pro G, Dragon Edition G, and Dominator Pro G Heroes variants, and featuers a 17.3-inch display in either 1920x1080 or 3840x2160 resolutions. The GT80S 6QF Titan and SLI Heroes editions each come with an 18.4-inch display with a resolution of either 1920x1080.
All five models support new DDR4 memory for 30% faster performance over DDR3. They also support USB-C and Thunderbolt 3 for faster data transfers.
Find out more about MSI's VR-ready laptops
Via: MobileTechReview
Windows Central Newsletter
Get the best of Windows Central in in your inbox, every day!
These have been available for a while now. I've been debating getting one or just waiting for Pascal and Kaby Lake.

You think 2 desktop GTX980s in SLI not VR-Ready?

Yeah this article doesn't really provide any information. As I mentioned these have been available for a while now. To get a laptop with a desktop GTX980 starts around $3100 USD and goes pretty much up to whatever you want for upgrading it.

I think the GTX980 72s goes for about $3500, the 80s (SLI) about a $1000 more.

It's not a 970M. It's a 970.

Not if you want to play non-VR-optimized games at decent settings.

Titan has throttling issues due to power source. Runs pretty hot too but the lack of available power has caused throttling problems with the dual 980m version from last year as it can't consistently push enough juice out.

How sad will the owner of these laptops be when a $1000 laptop released this year could use thunderbolt 3, external enclosure, and a GTX 1080, all for about half of these laptop's price

Nice for those who want these, but given how portable these are.... Your better off carrying a mini atx rig :P lol.
Windows Central Newsletter
Thank you for signing up to Windows Central. You will receive a verification email shortly.
There was a problem. Please refresh the page and try again.