Mysterious video appears to show Windows 10 Mobile on the LG Nexus 5X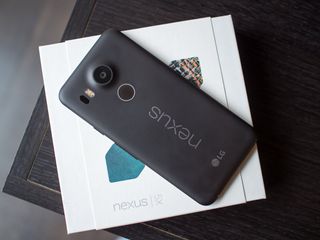 A new, mysterious video has surfaced online that appears to show the LG Nexus 5X running Windows 10 Mobile.There's not much to go on by way of where and how, but it clearly seems to be a legitimate case of Microsoft's mobile OS running on an Android phone.
This isn't the first time this has been a thing, of course. In 2015, Microsoft partnered with Chinese phone maker, Xiaomi, to officially offer a port of Windows 10 Mobile for its Mi4. In this case the Microsoft ROM completely replaced all traces of the previous, Android based OS, and left you with what is a fully functional Windows phone.
There's nothing to suggest this is anything more than someone who's very clever hacking it on to a phone. Not least that this is one of Google's Nexus phones, and there's almost no chance of any official partnership happening to make this something for regular people to do.
But here we go. Check out the video above and let us know what you think of it in the comments below!
Windows Central Newsletter
Get the best of Windows Central in in your inbox, every day!
Managing Editor - Tech, Reviews
Richard Devine is a Managing Editor at Windows Central with over a decade of experience. A former Project Manager and long-term tech addict, he joined Mobile Nations in 2011 and has been found on Android Central and iMore as well as Windows Central. Currently, you'll find him steering the site's coverage of all manner of PC hardware and reviews. Find him on Mastodon at mstdn.social/@richdevine
What would be awesome is if Google & MS could "get along" at least as well as Apple & MS do... That would open up a world of opportunity for EVERYONE! RoJo Arlington, TX Waiting for 6.2" Surface Phone Pro

Poor touch response, must be a built for Android phone.

"That would open up a world of opportunity for EVERYONE!" It wouldn't open anything up for Android users, they've already got better working versions of Microsoft's stuff.

What about me, who uses a Nexus for a phone, and a Surface for my laptop? Yes, better Google support would be quite nice... Posted with the Nexus 6, Nexus 5, or Surface Pro 3

If it is real, then it's pretty awesome. But without more information, for all I know it could be a fullscreen video with some timed gestures to fake it out.

I would so love to have a Nexus running Windows 10. It's a pity this will probably never happen.

Nexus is great only because it gets android updates faster than other phones and it has less bloatware. Factor that away and you are left for a phone like many many others, so we are not missing much ;) If you want a nice looking chinese phone we should get the alcatel this year which should be muuuch better than a nexus.

Nah I think the current Nexus hardware is great for the price except for the lack of microSD card support and no wireless charging.

That is one too many except.

It's good, like many others. The more the merrier, nothing special though.

I'd rather have Windows 10 Mobile on the HTC 10.

While we're wishing... I'd rather Nokia start back making phones, support W10, and pick up where they left off with the 2520, 1520, 930, and Icon.... I think that's what you want as well. RoJo Arlington, TX Waiting for 6.2" Surface Phone Pro

That isn't feasible. Every Microsoft phone that has been released so far was simply a rebranded Nokia design that had some more recent hardware shoved into it. You can consider the Lumia 650 as the last Nokia phone, and the Lumia 830/730 as the last Nokia branded phones. We won't see a pure Microsoft phone until Spring 2017, and we likely won't ever see another pure Nokia phone again.

In all honesty, a new Nokia phone running 10 is just as feasible as a Nexus phone running 10.. Lol. Both are just as- not likely to happen in the foreseeable future. RoJo Arlington, TX Waiting for 6.2" Surface Phone Pro

But, an HTC phone is possible,, I think.

No, HTC is struggling right now. They can't run the risk of making a windows phone

Risk=opportunity. Nokia was in bad waters too and they were able to grow a decent share before selling.

I'm not saying it's a guarantee. But it's more likely than Nokia making Windows phones.

Then it's worse than a 950 hardware wise, and putting windows 10 mobile on it would maje it run the same OS.

this was my find and posted in the forums this morning :) Credits :) http://forums.windowscentral.com/microsoft-news-rumors/425071-nexus-5x-r...

That means you always search for new things related windows os Lumia 730 fast insider

+1
Windows central needs to give attention on sources Posted via the Windows Central App for Android

They didn't this time. Shame on you Mr. Devine.

Good find. RoJo Arlington, TX Waiting for 6.2" Surface Phone Pro

I'm pretty sure I saw it on reddit before that. I wonder if Richard noticed it there or in your WC forums post

We need more OEM's, but seriously a nexus running Windows? It's like iPhone running android!

it is there look for iDrod :) https://www.theiphonewiki.com/wiki/IDroid I had a dual boot when I had my 3GS

I've seen iPhone running W10M, Windows Central W10M 650

If they get this running on a Nexus 6P, I'm installing it!

maybe MS is doing this to get Mary Jo Foley back.

Man, they hacked the mi4 rom and installed in other android phone? Just awesome

I wonder why he removed windows OS of mobile(android) with a beta OS

What do you mean by windows OS of mobile? Sounds silly

Sounds more than silly.. He sounds insanely funny... Hehehe Makay Chapulets | MTN Nigeria CCR
Posted from my Lumia 640XL running Windows 10.

Hahahaha! This is cool especially since Google I/O takes place this week.
This might make me buy a Nexus phone as a companion to my 950 XL.

Damn that phone is running the os better than mine is!

Just like the HTC one M8 you can do Android or Windows

No you can't. There is no option to choose which OS to use. You either buy the phone with Android or with W10M.

Yes, you can! Xiaomi`s Mi4 is the one and only with official MM and W10M roms which can be changed as you prefer

That's cool. I would consider a phone offering W10 AND Android in it even though I'm thinking of leaving Windows at some point this year. I wouldn't get a Xiaomi, though. Just a flat-out high speed burn through Baker and Barstow and Berdoo.

There was a poc dont know if they ever published the needed files

Does the Nexus 5X work on Verizon? If so, then I may finally have an option to upgrade to. I've been waiting forever for a new Windows Phone device to come to Verizon, I guess the Nexus 5X will do if this method is easily replicated.

Sadly things like these never go mainstream.

Yes it does. It works on all of the big four.

I meant the part where he put Wm on the nexus.

I'm with you! I just need something with WM10 on Verizon! SOMETHING!! Other than my Icon, I mean... :-)

This was my first thought. I bought this phone for my wife recently and it works just fine on Verizon. I would buy one in a heartbeat if I could put Win10 on it. Only two complaints with the phone -- no wireless charging and the screen feels a little cheap. It is pretty sturdy, though! She still doesn't have a case for it and has dropped it a few times and the screen is still in tact. She just has a few scuff marks on the corners.

w10m on better hardware? Microsoft doesn't like that. Still waiting for Mi5 and One Plus 2 ROM.

Better hardware? Than what? My 950 has much better hardware than this.

I actually think it is running slower than my 950XL, understandable, but certainly more laggy.

IMEI in the video from LG -E900 Optimus 7.. Fake video I think!

yes, also version of OS is 10568 when november release is 10586

So much smoother than the Windows flagship devices... Duh, what a shame XD

Really? Mine runs better than this.

Lag?? Maybe a bit unresponsive but definitely not lagging!!

Whoa.. This is just mind blowing!

Looks like a windows phone with a Nexus back glued to it

Ya, I'm not convinced this is real.

the IMEI, 354042040012159, is from an LG Optimus 7

ya ,you are right,its lumia 950 glues with nexus 5x body covers,(same 5.2,same camera,flash places) its shows every thing lumia 950 uses except about screen is fake fake reasons 1)10568 build is mi4 ROM,not 10568 2)there is no 10568 ROM of lumia 950,but there is continuum app in the list 3)before 10586 ther is no display like "version :1511" 4) fake imei number 5)about screen closing animation is like android


The best Google related news I've seen all day.

I think it would be a good idea for Microsoft to develop windows 10 mobile roms for flagship android devices. Many people who are more into technology will take advantage of this and they will be able to buy those great devices and have windows 10 mobile on them! Imagine wanting a new flagship windows phone but you don't want the Lumia 950/XL duo, you buy a Galaxy S7, install windows 10 mobile and there you go, a flagship phone running windows! After all, Microsoft is a software company, so having their own OS available for many devices will only be a good thing.

Flagship needs also flagship OS & ecosystem. Its not just hardware & design. With current sorry state of Windows mobile and stated strategy to focus on anything but what consumers want & need, not sure if we ever see flagship quality mobile running Windows.

I'm not saying that Samsung, for example, should release a galaxy s7 with windows 10 mobile. What I'm saying is that Microsoft should release their own ROM for these devices and then the consumer could either stay with android or install the windows 10 mobile rom on his own. Just by reading the comment section here you see that some people are willing to do that. If that was an actual option and it was advertised, then I believe it could attract more user to the platform. Posted from my Lumia 640 XL with Windows 10 Mobile.

It would, particularly if it allowed them to get a 810 or 820 chipset.

Sadly it lacks the necessary apps a all-in sammy fanboi would need like the gear connection/setup app

Guys who like to flash their Android phones would probably install a Windows Mobile rom as a novelty, but they wouldn't keep it on there.

I love lg but but I hate Android.

I don't see how this was done. Over at XDA, a few of us thought about it and decided it was not worth it, not because of the OS, but because the risk of bricking is huge. I would love to hear how this was actually done. And wait, when he hits the search it goes to all apps, not Cortana. This is FAKE.

Great news indeed! It would be great if W10 could be flashed on any Android running phone. My Z3c would be nice piece running greatest OS ever! Posted via the Windows Central App for Android

if they weren't so retarded w10m were just selling around like another w10 version for people to flash their device with it

So you tell us a Company like google(android)doesnt make apps for the windows Os like youtube,hangout...Has Change their flagship phone???Ofc not.Some guys from China just make a custom os(Like cynogen from xda-developers) of the windows Os or they have build a very good Launcher...

I don't think a launcher even modifies the app switcher, the settings, the store, the apps on the store and more!

its a launcher ofcourse!!!

Hey, do anyone know how to study biology?

I want windows 10 mobile on a galaxy s7

Better yet, put it on a S7 Edge. My wife just got one, never in my life have I seen something so worthless. You can't even see what's on the edges without it glued to your face the text is so small.

Couldn't agree more. Looks wise, I think it is the first Samsung that looks good. But in use, I reckon it looks lousy with the images around the edge. Losing 10% of the screen.

Unless there are Windows 10 Mobile compatible drivers for the Nexus 5x, this is impossible.

nice...wouldn't mind a nexus 5x with Windows Mobile:)

I just switched from Windows to Android and I have to admit i miss it so much. Once the surface phone hits the shelves no doubt I'll switch back. I have a Nexus 6p myself and would really want my phone to run on Windows 10 Posted via the Windows Central App for Android

I just switched back when they had the buy one get one free. I didn't realize how much I missed Windows Phone until I came back. Although I was against it before, I think Microsoft should allow Android Apps to work on Windows Mobile.

Lol yeah we kinda miss out on alot of apps & their willingness to ruin windows & Xbox reputation just for the sake of giving inexperienced devs a way to port their apps over(which not many will)

Runs about as well as my old 950XL...good job

That's my new phone running the OS of my old 950! Wow. Fancy. Not something I'd like. We have hardware parity for the most part. Its software parity we seek and this does not accomplish that. Also, the fingerprint reader on the back won't work with W10 on that Nexus 5X so the hardware is not even better. Interesting but not useful. Posted via the Windows Central App for Android

Would be a little more believable if they powered on the device and or rebooted while recording. I'm highly skepticle. I know he pressed and held power to show the shutdown screen but i dunno. I mean this could have been a video capture from a windows emulator and hes simply just playing a video. Being a windows fan has made me so jaded. I think I'd have to see it in person to believe it.

Except he's clearly touching the screen and had it been a video then playback controls would have popped up.

Pretty cool. Considering the Nexus 5X is pretty much a Lumia 950 anyway (spec-wise)...

I have xiaomi m4, and downloaded 2 files said needed.install win10 already. But I failed to install win10 on it. The mi tools said it can't find the bat dile, but there is no bat file on the win10 rom extracted from the zip files I downloaded. Anyone help, please

It would be refreshing to have a Windows Phone, not built by Microsoft that is high end

HTC already made one last year, but everyone here hated on it because it wasn't a Lumia.

Well that wasn't the reason real reason was the amount of time for rollout only to have it available only in US

It even looks like a Lumia lol

Whilst this is probably fake we can but dream. Definitely since Microsoft just sold its feature phone business to a subsidiary of Foxconn.

Look at the version, it is 10568 and not 10586, that should be fake.

I'm gonna buy a Nexsus 6p if we had a tutorial to how to do that
Windows Central Newsletter
Thank you for signing up to Windows Central. You will receive a verification email shortly.
There was a problem. Please refresh the page and try again.