New this week on Xbox One: Lego Marvel's Avengers, AIPD, and This War of Mine: The Little Ones!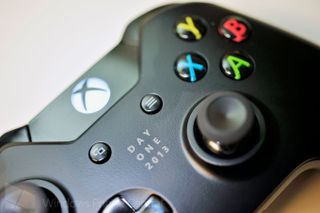 Every week, new games are released for the Xbox One. Whether they are indie titles or AAA titles, we want to make sure they're on your radar. So get your wallet ready and clear some space on your hard drive. Let's take a look at what's coming out this week for Xbox One.
Lego Marvel's Avengers
Lego Marvel's Avengers is the newest game in the Lego Marvel universe, however, it is the first game that showcases the events from the Marvel Cinematic Universe. The game will also feature over 200 playable characters from Marvel movies, shows, and comic books.
This is the first Lego Marvel game that will feature iconic "open worlds" such as Malibu around Tony Stark's Lego mansion, S.H.I.E.L.D. Base Exterior, and Asgard. That being said, none of these locations compare to the New York City location. That's because within NYC you can save citizens, compete in races, and do plenty of other side quests that aren't available anywhere else.
Lego Marvel's Avengers is now available on Xbox One.
This War of Mine: The Little Ones
This War of Mine: The Little Ones is a survival strategy game in which players control a group of people within a makeshift shelter as they endure the hardships of war. This title is a follow-up to the critically-acclaimed game launched back in 2014, but the new game allows you to play the game from a child's perspective.
You must take care of the characters and their needs in order to survive. Things like morale and hunger go a long way to in making sure a character survives to see the end of the war. So if you're a fan of games like The Sims or Sheltered, I strongly suggest giving This War of Mine: The Little Ones a try.
This War of Mine: The Little Ones hits the Xbox One Friday, January 29.
AIPD
AIPD is a top-down twin-stick shooter in which you play as a police force that aims to take down rampant artificial intelligence. Unlike most top-down shooters, the game allows you to play with your own style by selecting Modules before you start. Each Module affects the game in different ways and adds a new unique challenge.
If that's not enough for you, AIPD allows you to customize your ship with new equipment and weapons so that your vehicle plays the way you want it to. AIPD also allows you to team up with three other friends on the same console for some intense colorful fun.
AIPD shoots its way onto the Xbox One Friday, January 29.
Which of these games are you most excited about? Let us know in the comments!
Get the Windows Central Newsletter
All the latest news, reviews, and guides for Windows and Xbox diehards.