Minecraft Live 2023 LIVE: Minecraft 1.21, the Mob Vote winner, and every reveal as it happened
Windows Central reported live on Minecraft Live 2023 as it happened, so you won't miss a thing.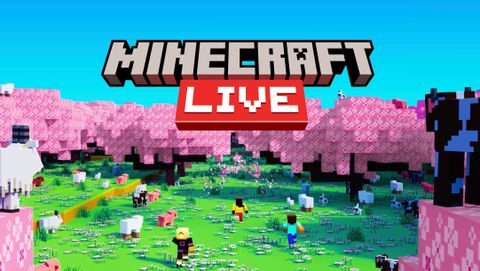 (Image: © Xbox Game Studios)
Minecraft Live 2023
- How to watch Minecraft Live
- Minecraft Live 2023 Mob Vote
- Minecraft 1.21 update
- Minecraft sells 300 million
- New Minecraft DLC
- Minecraft Legends updates
- Mob Vote community backlash
Minecraft Live comes every year with the latest news from the growing Minecraft franchise, including what players can expect from the next major Minecraft content update, recent developments with partnerships and spin-off projects, and the results of the latest annual Minecraft Mob Vote. Minecraft Live 2023 has it all, and it aired this weekend to the Minecraft community all around the globe.
Windows Central was here the entire time, providing exclusive commentary while reporting on every reveal, announcement, and trailer as it happened. You won't miss a thing here, letting you stay caught up even if you can't watch the entire event yourself. It's a huge affair, after all, since Minecraft is one of the top Xbox games and the best-selling video game of all time.
Minecraft Live 2023 will began on Oct. 15, 2023, at 1:00 p.m. ET / 5:00 p.m. UTC. The show should last for less than an hour and a half, after which Mojang Studios hosted an afterparty on Discord. You can find all this information in our in-depth guide on how to watch Minecraft Live 2023.
The Mob Vote kicked off voting exactly 48 hours ahead of the main event, and voting closed 15 minutes after Minecraft Live 2023 begins. The results were announced during the show. You can find all this information and more in our guide to the Minecraft Live 2023 Mob Vote.
Without further ado, here's Minecraft Live 2023 (and beyond) as it happened.
Minecraft Live 2023: Rewatch the event here
Minecraft Live 2023: Every announcement and reveal