Nokia and Verizon teaming up to promote Nokia Music in Austin, Texas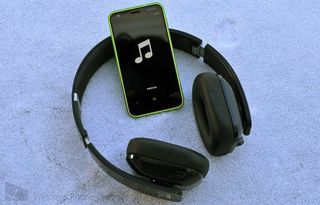 If you're rocking a Windows Phone device from Nokia, you've had access to Nokia Music for over a few months now. The music streaming service gives Lumia owners access to over 17 million tracks in the Nokia Music collection. Users can make create free fixes from their favorite songs or artists. Nokia also recently rolled out a 'Plus' version of Nokia Music that offers higher audio quality among other things for a low monthly fee.
Now they're teaming up with Verizon Wireless to promote the service with a concert series in Austin, Texas.
Nokia and Verizon are kicking off the concert series with a performance by R&B artist Solange at Arlyn Studios in Austin – which takes place tomorrow, March 10. The rest of the week from the 10th to the 14th will feature a partnership with Jay-Z's label Roc Nation and music venue Raptor House. There you'll get performances from artists like Haim, Caveman, Body Parts, He's my Brother, She's my Sister, Mayaeni, The Mowgli's, Wardell and more.
It's bad enough I'm jealous not to be in Austin for the South by Southwest Music Festival, now Nokia and Verizon have rubbed some salt in my wounds. Anybody lucky enough to check out the events let us know how it went. For the rest of us, the events will be streamed online through Livestream. Bookmark this link to check it out if you're interested.
It would come out of left field if Nokia and Verizon decided to unveil their 920 variant during the festivities, but crazier things have happened. However, you can count on them to highlight the Lumia 822 and Nokia Music. If you haven't really played around with Nokia Music you should. It's a nifty little app for discovering new music and downloading offline playlists is great. There is a lot of functionality overlap with Xbox Music, but more choices is always a good thing.
If you need to jog your memory, check out our hands on with Nokia Plus here.
Source: Press Release
Get the Windows Central Newsletter
All the latest news, reviews, and guides for Windows and Xbox diehards.